The serial controlled 50 Segment Bar-Graph Display built using CAT4016 IC. Very useful projects for development Bar-Graph based, Temperature Meter, Interactive Games, Voltage Display, Current Display., Pressure Sensor, Magnetic field meter and PH Meter. Tilt meter, LUX meter. The CAT4016 is a 16 channel constant current driver for LED billboard and other general display applications. LED channel currents ar ...
Read more

›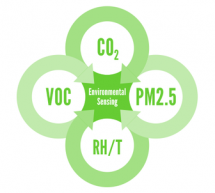 Environmental conditions have a major impact on our well-being, comfort, and productivity. Sensirion's sensor solutions provide detailed and reliable data on key environmental parameters such as humidity, temperature, volatile organic compounds (VOCs), particulate matter (PM2.5), and CO2. Environmental Sensing opens up new possibilities to create smart ...
Read more

›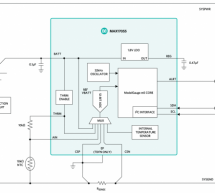 Maxim Integrated has posted details of a battery charge monitor IC for which it claims the lowest quiescent current available, at 7µA. The 1-cell Fuel Gauge with Maxim's ModelGauge m5 EZ algorithm can eliminate battery characterization issues. MAX17055 is a 7μA operating current fuel gauge; the ModelGauge m5 EZ algorithm makes fuel gauge implementation easy by eliminating battery characterization requiremen ...
Read more

›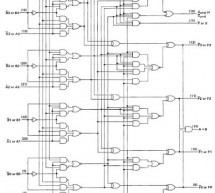 The 74181 ALU (arithmetic/logic unit) chip powered many of the minicomputers of the 1970s: it provided fast 4-bit arithmetic and logic functions, and could be combined to handle larger words, making it a key part of many CPUs. But if you look at the chip more closely, there are a few mysteries. It implements addition, subtraction, and the Boolean functions you'd expect, but why does it provide several bizar ...
Read more

›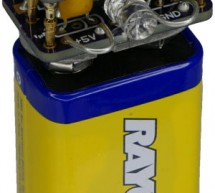 I have a $500 Rigol DP832 programmable triple-output power supply sitting on my bench, yet I built a 5V regulator to sit atop a 9V battery for some reason. Perhaps it's more portable, or cheap enough to toss in with the rest of the project it is powering, or maybe the bench power supply is just overkill. Or maybe, just maybe, I saw other people making them and I thought it would be cool to build myself. Two ...
Read more

›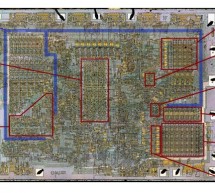 The revolutionary Intel 8008 microprocessor is 45 years old today (March 13, 2017), so I figured it's time for a blog post on reverse-engineering its internal circuits. One of the interesting things about old computers is how they implemented things in unexpected ways, and the 8008 is no exception. Compared to modern architectures, one unusual feature of the 8008 is it had an on-chip stack for subroutine ca ...
Read more

›
Intro Back when I was deverloping the PSU burner, I wanted to have the Analog Discovery isolated from the common ground, to avoid noise and other issues. Since I did not have a way to do this, I ended up using a laptop on battery for measurements. But for long term, I needed to have this isolation. Unfortunately, things that can isolate USB at 480Mbps or faster are too expensive to justify. The solution The ...
Read more

›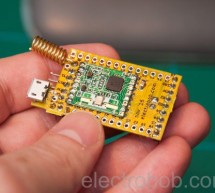 As I was mentioning in my 1000.1000 Hardwareselection, I have opted for the cool RFM69HW radio module. Weirdly enough, in quite a few sources (big distributor and ebay) the higher power HW module is cheaper. So there ie no reason not to get the higher power module, given quantity discounts. But I want it to operate at lower power most of times. The datasheet does not show any differences at lower power, so ...
Read more

›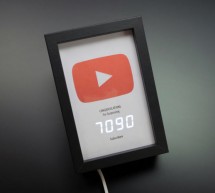 I was inspired by the Play Button awards YouTube sends out for subscriber milestones and whipped up a simple circuit using an ESP8266 wifi board and seven segment display to show off my realtime subscriber count. This is a great IoT beginner project, with just a little soldering and a code personalization required to make it work for your own account. Before attempting this project, you should be generally ...
Read more

›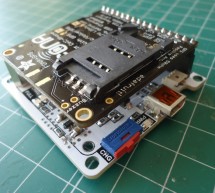 FONA808 USB Interface 1 Reply Hi! First of all, Happy New Year 2017! I hope all of yours starts the new year with good intentions. The mine one is write frequently here. Family and work don't let me much free time but I'll try it! For several months I'm working with FONA808 modules from Adafruit to make a portable, web-based locating system. This modules are based on the SIM808 module from SIMCOM manufactur ...
Read more

›