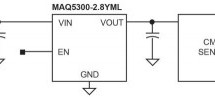 The MAQ5300 is an automotive-qualified, ultra-small, ultra low dropout CMOS regulator (ULDO) that is ideal for today's most demanding automotive applications including infotainment, camera module, image sensors, and anywhere PCB space is limited. It offers extremely low dropout voltage, very low output noise and can operate from a 2.3V to 5.5V input while delivering up to 300mA. The MAQ5300 offers 2% ...
Read more

›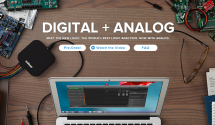 Who says logic analyzers can't be beautiful?  Saleae's Logic USB Logic Analyzer packs a lot of punch in a small, anodized aluminum package. The analyzer: Monitors up to 8 channels Saves up to 10 billion samples Is multi-platform Windows, Mac or Linux Can export data in binary, VCD and CSV Supports I2C, Async Serial, SPI, 1-Wire, CAN, I2S, PCM, and UNI/O Used by students, engineers and hobbyists, Saleae's an ...
Read more

›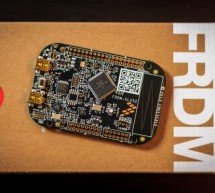 Hello, today I want intoduct you to the Freescale Freedom Board with the KL25Z processor. It is a development board, builded and selled by Freescale. It features a ARM® Cortex™-M0+ , working on 48Mhz. Features: 48Mhz 128KB Flash 16KB SRAM USB OTG An accelerometer ( IC: MMA8451Q ) A capacitive tuch slider RGB LED MBED Enabled Step 1: Design of the board #1 Let´s start about the design of the board. Nothing m ...
Read more

›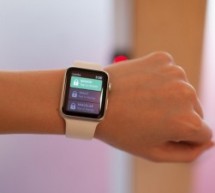 What's an Apple Watch good for? How about unlocking doors with just a tap on an app? We figured out how do something no one else has done for under 150 bucks, using standard door-strike hardware, our custom app, and a tiny RFduino microcontroller. In this Weekend Project we'll show you exactly how to do it. We started this project to help solve a real-world problem: prevent our employees from being locked o ...
Read more

›
Description A countdown timer with super bright 7-segment displays that flash when the time is up, instead (or in addition to) an audible alarm. The design is based on a PIC16F886 microcontroller which drives the displays using a TLC5916 LED driver and dual P-channel MOSFETs. A rotary encoder with a push button is used for input, in addition to two microswitches, one for power and one for toggling sound. Th ...
Read more

›
If you've poked around the internets where electronics hobbyists collect, it is likely that you are acutely aware of our incontrovertible affinity for building timekeeping clocks.  It is similarly unlikely that you have been able to evade the plenitude of nixie tube based projects.  There is a reason for this. Nixie tubes are cool.  They have great aesthetic appeal with their difficult-to-photograph, warm o ...
Read more

›
Researchers at Rice University's Laboratory for Nanophotonics (LANP) have developed a new image sensor that mimics the way we see color by integrating light amplifiers and color filters directly onto the pixels. The new design enables smaller, less complex, and more organic designs for CMOS (complementary metal-oxide semiconductor) sensors and other photodetectors used in cameras. Conventional image sensors ...
Read more

›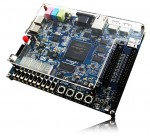 The DE1-SoC board is populated with a six digit 7-segment display. All digits are connected to the FPGA. Therefore, in order to control the 7-segment display out of the Linux userspace code, one has to create a new component in QSys that is connected to the AMBA-AXI bus. But first of all, please note that this is a blog post, not a comprehensive tutorial. The text below does not replace the official Altera ...
Read more

›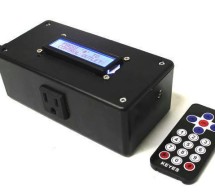 The latest buzz in the tech world has been about "smart" home technology. These technologies are futuristic, and make day-to-day tasks simpler, but for most of us the price for such luxuries isn't realistic. There aren't many cheap alternatives for the consumer; however, for the maker and DIYers there are plenty. DIY Hacks and How Tos created a cheap DIY "smart" tech outlet in his instructable: Control Any ...
Read more

›
Polyswitch-es provide a big service at protection of devices, where they behave like "resettable" fuses. How many times it is suitable or necessary to use a fuse in a device, but a relatively bulky fuse socket simply doesn´t have a space in our device (or it would spoil a device design) and we also don´t want to use a PCB fuse holder, because a device would have to be constructed as user accessible... Then ...
Read more

›