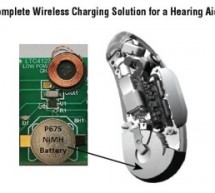 Features Complete Low Power Wireless NiMH Charger Low Minimum Input Voltage: 2.2V Small Total Solution Volume 1.5V, 25mA Linear Single-Cell NiMH Charger Temperature Compensated Charge Voltage Integrated Rectifier with Overvoltage Limit Zinc-Air Battery Detection Reverse Polarity Protection Thermally Enhanced 6-Lead (2mm × 2mm) DFN package Typical Application Description The LTC®4123 is a low power wireless ...
Read more

›
The serial port of the PC is a very important resource both in industrial environment and in home-made electronics, due to the wide popularity of the UART interface which is to be found on many microcontrollers or on many test and design instrumentation (programmable power supplies, multi-meters, oscilloscopes etc). Even if modern-day computers tend not to have a physical serial port anymore, this obstacle ...
Read more

›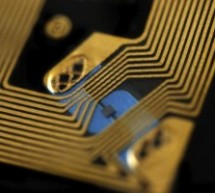 MIT researchers have developed a new type of radio frequency identification (RFID) chip that is extremely difficult to hack. If such chips were widely adopted, it could mean that an identity thief couldn't steal your credit card number or key card information by sitting next to you at a café, and high-tech burglars couldn't swipe expensive goods from a warehouse and replace them with dummy tags. Texas Instr ...
Read more

›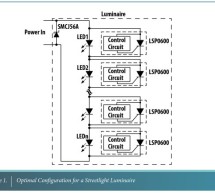 The principle advantages of LED lighting are its long life, which can be as long as 60,000 hours, or 20 years, and inherent energy efficiency. LED streetlights have been shown to use 15% of the energy and give off less heat, while generating more light per watt. LEDs do not contain toxic chemicals such as mercury compared to high-pressure sodium lamps or mercury-vapor lamps. Because of their long lives, the ...
Read more

›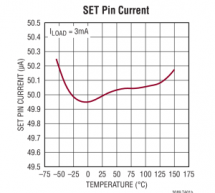 Features Extended Safe Operating Area Maximum Output Current: 800mA Stable with or without Input/Output Capacitors Wide Input Voltage Range: 1.2V to 36V Single Resistor Sets Output Voltage Output Current Monitor: IMON = IOUT/5000 Junction Temperature Monitor: 1μA/°C Output Adjustable to 0V 50μA SET Pin Current: 1% Initial Accuracy Output Voltage Noise: 27μVRMS Parallel Multiple Devices for Higher Current or ...
Read more

›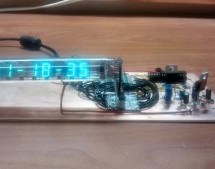 I wanted to do a follow-up to my last clock build, the MSP430 Analog Gauge Clock, reusing some of the code from that project, and I had an IV-18 vacuum florescent display (VFD) tube that I bought on Ebay. Also, I  wanted to finish the project before Christmas break was over. That didn't happen. But I did manage to get the code written and most of the hardware built. I didn't have the right parts on hand to ...
Read more

›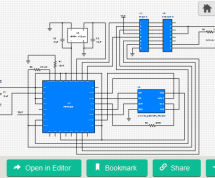 A WiFi (Wireless Fidelity) is a technology that uses the 2.4GHz UHF and 5GHz SHF ISM radio bands to allow devices such as computers, smartphones, digital cameras, tablet computers, etc. to network. Nowadays the WiFi technology is being used by cities to provide free or low-cost Internet access to residents. The WiFi is inexpensive and is easy to setup but it is also unobtrusive. The people may not know that ...
Read more

›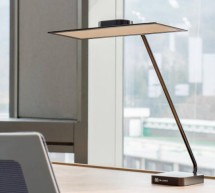 LG Chem has supplied 1,100 OLED reading lights to the KwanJeong Library at Seoul National University (SNU), claiming it to be the biggest OLED lighting installation yet. "SNU adopted OLED lighting for the library's reading lights because it is energy efficient and is comfortable to the eyes," said the firm, claiming: "OLED lighting comes closest of any lighting source to natural sunlight and does not emit U ...
Read more

›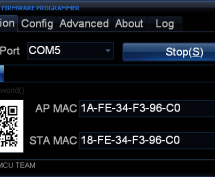 ESP8266 Troubleshooting – NodeMCU Flasher Where do I download the NodeMCU flasher? Go to the NodeMCU flasher GitHub repository and download the flasher for your Windows PC bit version by clicking the button that says "Raw": NodeMCU flasher Windows 64 bits NodeMCU flasher Windows 32 bits Which settings should I use with the NodeMCU flasher? The NodeMCU flasher already comes with the right settings by default ...
Read more

›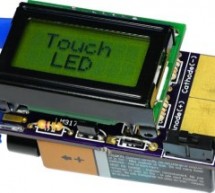 Most projects include at least one LED. Before soldering the LED, how can you determine if the color and brightness meets your needs? After that, how do you calculate the correct value resistor? Many years ago, I built a handy compact LED testing tool based on the LM317L adjustable current regulator. (You'll definitely want to click on that link before continuing with this article.) It ended up being one of ...
Read more

›