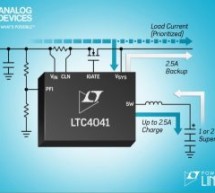 A complete supercapacitor back-up power management system for 2.9 to 5.5V supply rails is available from Analog Devices. The LTC4041 uses an on-chip bi-directional synchronous converter to provide high efficiency step-down supercapacitor charging. There is also high current, high efficiency boost back-up power. When external power is available, the device operates as a step-down battery charger for one or t ...
Read more

›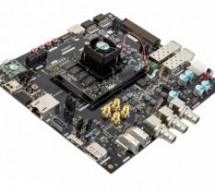 Avnet  a leading global technology solutions provider, today released the UltraZed-EV™ Starter Kit, providing designers with the core tools necessary to shape the future of advanced embedded vision design and turn their ideas into reality. By bundling the new UltraZed-EV System on Module (SOM) and Carrier Card, Avnet has created a complete platform for prototyping and evaluating embedded video processing sy ...
Read more

›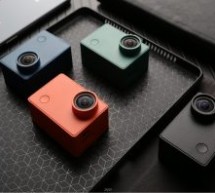 Action cameras are becoming a buzz in the last few years, and the likes of GoPro have become the face of this emerging market, just like the way the iPhone was the default standard for the smartphone industry, GoPro camera has been the go-to camera for the Action camera industry. Despite the awesomeness of Action cameras, they usually come with one major limiting factor which is the cost. The likes of GoPro ...
Read more

›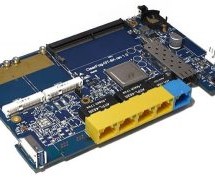 SolidRun releases ClearFog GT 8K; a high-end computing, Virtual Customer Premises Equipment to deliver network services such as routing, firewall security and virtual private network connectivity to enterprises. The Clear Fog family has the Clear Fog Pro, Clear Fog Base and now the Clear Fog GT 8K which has taken a little of the other SBCs (Single Board Computers) in the family and has made certain modifica ...
Read more

›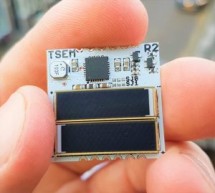 Description This is a 1x1 inch PCB module with two tiny solar cells, a highly efficient Li-Ion battery charger and with two regulated outputs (3.3V and 1.8V). It harvests enough power from indoor light to power a simple BLE or LoRa sensor. The board has castellated vias so it can be surface mount soldered onto a mother PCB as well as soldered onto 0.1" headers to be used in a bread board. Based on TSEM I de ...
Read more

›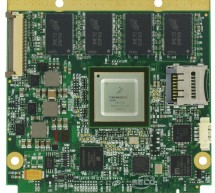 Seco Embedded Creators have launched the i.MX8M based Q7-C25 and i.MX8Quad based Q7-C26. Both can run Linux and Android, and are available in 0 to 60°C and -40 to 85°C models. The 5V modules have many similar features, but the Q7-C26 based on the more powerful, up to hexacore i.MX8Quad adds some extras such as SATA III support. The Q7-C25 utilizes NXP's dual- or quadcore, 1.5GHz Cortex-A53 i.MX8M. It facili ...
Read more

›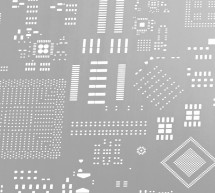 A new offer has been thrown to the public by PCBWay; The public can now get various sizes of SMD (Surface Mounted Devices) stencils. A stencil is a utensil that contains a perforated sheet through which ink can be forced to create a printed pattern onto another surface. It allows a person to know where precisely each component and solder would go on the SMD pads. The nature of SMD stencil influences the qua ...
Read more

›
Does the world need another connected thermostat? When my thermostat went on the blink last winter, I looked at Nest, and Ecobee, and the other me-too thermostats, and I decided I would rather build my own. If Nest goes out of business (or even more likely, Google decides to go a different direction),  all that cool connected functionality pffft! If I want to control it just inside my house, I don't really ...
Read more

›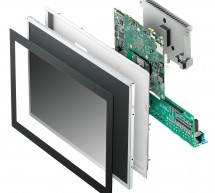 Adlink, a provider for embedded and computer solutions has launched a new panel computer to the market. Adlink has been known for providing different types of panel computers for the different markets from the general industry, consumer market and to the health sector. Adlink's new panel computer has been tagged as smart panel that offers rapid human-machine interaction device development. The new Adlink pa ...
Read more

›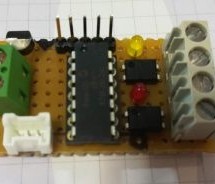 Battery monitor on a automotive realy form factor Hi all! I'm really busy this year so I can't post all the projects where I'm involved. Here's one of the design I do last year for a client. He wants to measure the voltage of a car battery and set a couple of alarms when voltage falls below a defined values. Also, he wants to put the device in the relay box of the car, so the design needs to have a relay fo ...
Read more

›