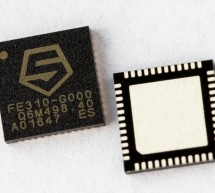 SiFive, the first fabless provider of customized, open-source-enabled semiconductors, had recently announced the availability of its Freedom Everywhere 310 (FE310) system on a chip (SoC), the industry's first commercially available SoC based on the free and open RISC-V instruction set architecture. The Freedom E310 (FE310) is the first member of the Freedom Everywhere family of customizable SoCs. Designed f ...
Read more

›
Redux (London UK) has followed earlier announcements of its surface-wave-based haptics technology with a version specifically targeted at the smartphone, with which it aspires to "kill off smartphone micro-speakers". The company's surface audio tech from Redux transforms a smartphone screen into a loudspeaker, and also provides haptic feedback. This will, Redux believes, open new design options for phones a ...
Read more

›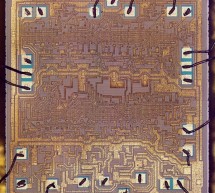 What's inside a TTL chip? To find out, I opened up a 74181 ALU chip, took high-resolution die photos, and reverse-engineered the chip.1 Inside I found several types of gates, implemented with interesting circuitry and unusual transistors. The 74181 was a popular chip in the 1970s used to perform calculations in the arithmetic-logic unit (ALU) of minicomputers. It is a moderately complex chip containing abou ...
Read more

›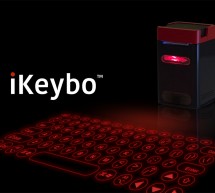 Serafim is a company of some talents and experts in optoelectronics industry, and it aims to offer affordable, useful, and cool consumer electronics for a better computing experience. The latest amazing product by Serafim is: iKeybo! Keybo is a virtual projection multilingual keyboard that can turn any flat surface into a keyboard. iKeybo can work as a piano too. 12 January, 2017elab 3937 0 Serafim is a com ...
Read more

›
If you want to take a timelapse with your camera, it may be helpful to use an intervalometer. It is an attachment or facility on a camera that operates the shutter regularly at set intervals over a period, in order to take timelapse series or take pictures after a set delay. Daniel Knezevic had developed a custom made intervalometer for DSLR cameras. Dintervalometer (Deni's intervalometer) enables cameras t ...
Read more

›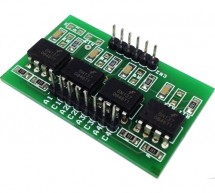 4 Channel Opto isolated board has been designed around 6N137 Opto-coupler, the 6N137 optocoupler is designed for use in high-speed digital interfacing applications that require high-voltage isolation between the input and output. Applications include line receivers, microprocessors or computer interface, digital programming of floating power supplies, motors, and other control systems. The 6N137 high-speed ...
Read more

›

A Programmable Optical Slave Flash Trigger for Digital Cameras with Processor PIC 12F675 The synchronizer ensures a contact-free, optical synchronization of external photographic flashguns. The triggering of the external flash is derived from embedded flashes of a camera. It can be used for both digital and "analogous" cameras or for a remote synchronization of the actual flash units. Its use is optimal esp ...
Read more

›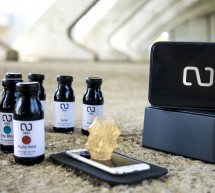 Born in 2014 from the simple idea of making 3D printing accessible for everyone, Filippo Moroni and Pietro Gabriele worked on new technology to develop a high quality 3D printer that was affordable and easy to use. Their goal was to make the most diffused printer in the world and to develop a worldwide community around it. After 2 years of hard work, ONO has developed and grown into the first 3D printer of ...
Read more

›
Now this post will be for some serious stuff involving video compression. Early this year I decided to make a lossless compression IP core for my camera in case one day I make it for video. And because it's for video, the compression has to be stream operable and real time. That means, you cannot save it to DDR ram and do random lookup during compression. JPEG needs to at least buffer 8 rows as it does comp ...
Read more

›
Designing a simple and cheap temperature logger. Part 4: The junk in the trunk. Posted on February 3, 2012 I somehow managed to solve the problem of the serial flash memory write block size vs. the erase block size. I just had to write a custom FAT12 filesystem.. As seen before, the Temperature Logger will act like an USB memory stick. There will be at least two files. One with the time stamped temperature ...
Read more

›