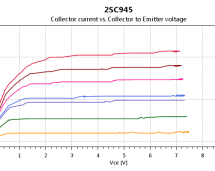 Curve tracer is an electronic test instrument to analyze the characteristics of transistors and other discrete semiconductors. In this post we construct USB base curve tracer to analyze properties of NPN transistors. This curve tracer is build around Microchip's PIC18F4550 MCU and it use simple Windows based GUI application to plot captured data of a transistor. In this design PIC18F4550 MCU is used to esta ...
Read more

›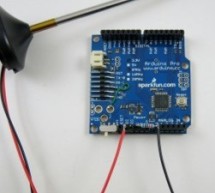 A reflow oven comes in handy when you work regularly with SMT circuits. I've had the T-962A reflow oven for about a year now. While it has worked reasonably well, recently it has started showing some signs of aging. First of all, the total reflow time is quite long, about 15-16 minutes. This is really slow. Worse even, occasionally the internal temperature sensor would have a hiccup and the boards would com ...
Read more

›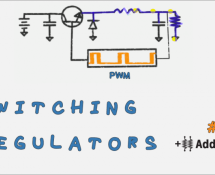 A switching voltage regulator is one of my favorite circuits. In school, they were the first circuits I built where I understood how transistors worked. In fact, they were the first circuit I saw an inductor being useful! Switching regulators are incredibly efficient when designed properly. Of course, this detail about design is important. They are not as simple as a linear regulator, which is basically an ...
Read more

›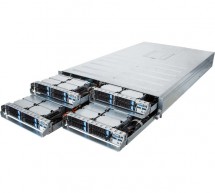 GIGABYTE of Taiwan has produced a cache-coherent, dual socket ARM server board the MT70-HDO and its associated 2U rackmount the H270-T70. Based on the Cavium ThunderX ARMv8 processor, they accelerate GIGABYTE's recent efforts to bring ARM-based server products to market thereby opening new doors for scale-out server workloads.Designed for the 48 cores ARMv8 2.5GHz ThunderX processor, the MT70-HD0 is a dual ...
Read more

›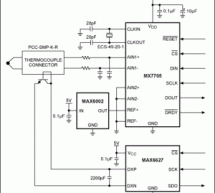 Real-world measurement requires the extraction of weak signals from noisy sources. High common-mode voltages are often present even in differential measurements. The usual approach to this problem is to use an op amp or an instrumentation amplifier and then perform some type of lowpass-filtering to reduce the background noise level. The problems with this traditional approach are that a discrete op-amp circ ...
Read more

›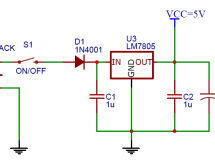 Programmable relays find use in numerous automation applications such as automatic street light control, watering and pump control, HVAC, home automation, power plants automation in industries, etc. This article describes how to build a fully functional, one-channel programmable relay switch using the PIC16F628A microcontroller. It allows you to set both ON and OFF time. The maximum time interval that you c ...
Read more

›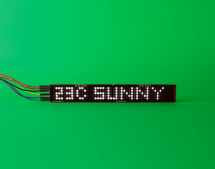 You wake up in the morning. You're groggy. You grab your phone lazily and start browsing. You check the weather, your stocks, your instagram. Before you know it, you're running late! Do your mornings look like this too? We've been there! We wanted to streamline our mornings so we built a morning feed so that we can get all the info while we brush our teeth. Multitasking FTW!  In this example, we're going to ...
Read more

›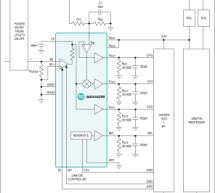 Description The MAX44299 is a low-side current, voltage, and power monitoring circuit that provides an analog output current proportional to the measured current, voltage, and the internally calculated instantaneous power. Instantaneous power is calculated internally by multiplying the load current and a fraction of the load voltage set by an external resistive divider. All three outputs are scaled to a ful ...
Read more

›
UNICEF and ARM have announced a multi-year, multi-million pound partnership to accelerate the development of new technologies to overcome the barriers that prevent millions of families from accessing basic health, education and support services. "We'll be working with UNICEF's labs to productise their ideas, " ARM evp Ian Drew told Electronics Weekly, "we'll work with UNICEF's innovations to scope and scale ...
Read more

›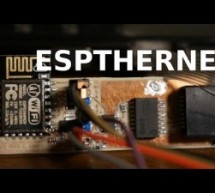 Overall Discussion This is a relatively unreliable and coincidentally functional ESP8266 Ethernet driver. It only uses two pins on the ESP, the I2S pins, but does provide Ethernet. It does all its own manchester encoding/decoding, framing, FCS, etc. It mimics the ENC424J600 stack found in avrcraft and borrows the IP, ARP, UDP and TCP stacks from that project, too. This product was created by Charles Lohr, b ...
Read more

›