Atmosic Technologies Inc. (Saratoga, CA) has launched the M2 and M3 Bluetooth 5.0 transceiver chips, claiming them to be the lowest power Bluetooth wireless chips available. Atmosic took a wireless agnostic approach to determine the most power-efficient foundation for its first IoT connectivity solutions. To radically reduce power consumption, Atmosic has developed three key technologies: Lowest Power Radio ...
Read more

›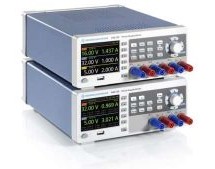 The new power supply series consists of the R&S NGE102B with two channels and the R&S NGE103B with three channels. They are suitable for various applications in education and production as well as in R&D labs. With these new features, Rohde & Schwarz is addressing the educational sector in particular. The power supplies' new color-coding of the channels simplifies operation. Thanks to regula ...
Read more

›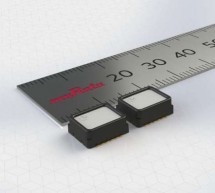 Murata has announced a new 3-axis inclination sensor with a tilt angle output and digital SPI interface. The high performance SCL3300 series of devices will be used in a variety of demanding applications including levelling, tilt sensing, machine control and structural health monitoring. Based on Murata's proven 3D-MEMS sensing technology, the SCL3300-D01 is a 3-axis (XYZ) inclinometer with four user select ...
Read more

›
The expansion of the line-up of the metal multilayer chip power inductor MCOIL MC series, from TAIYO YUDEN, which uses a metallic magnetic material, as well as the commercialization of the tiny metal power inductor MCEE1005(1.0×0.5×0.55mm, maximum height), has been announced. This power inductor is used as a power choke coil in power supply circuits for wearable devices, smartphones, and IoT devices. By sop ...
Read more

›
Lightspeeur 2803 – a follow on to the Lightspeeur 2801S ASIC – enables upgrading of existing data center hardware to speed AI processing while providing 10X reduction in energy consumption. Gyrfalcon Technology Inc. (GTI), the world's leading developer of low-cost, low-power, high-performance Artificial Intelligence (AI) processors, today announced the availability of its second-generation chip, the Lightsp ...
Read more

›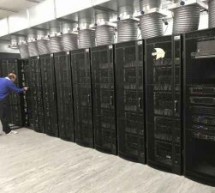 The world's largest neuromorphic supercomputer built to process information in a similar manner to the natural brain function has finally gone live. The supercomputer is made up of 1,000,000 processor cores which the developers are planning on upgrading to 1,000,000,000 cores in the near future, making the supercomputer a little closer to the number of neurons currently firing up inside our brains. The new ...
Read more

›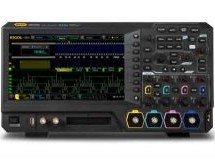 Rigol Technologies announces a significant addition to its UltraVision II family of oscilloscopes with the introduction of the New MSO5000 . The core of RIGOL's UltraVision II architecture is its Phoenix chip-set. Two custom ASICs provide analog front end and signal processing performance. These chips are surrounded by a high performance hardware design including Xilinx Zync-7000 SoC, Dual Core ARM-9 Proces ...
Read more

›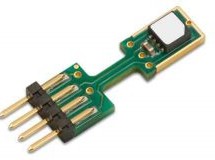 Sensirion, the expert in environmental sensing, presents the new pin-type relative humidity sensor SHT85 for easy replaceability in a wide range of applications. The digital humidity sensor SHT85 is Sensirion's best-in-class humidity sensor with pin-type connector for easy integration and replacement. It builds on a highly accurate and long-term stable SHT3x sensor that is at the heart of Sensirion's new hu ...
Read more

›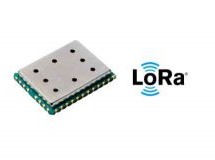 The only available radio chip for LoRa on the market has been the SX1272/76 from Semtech up to now. Things have changed and company IMST came up with the new type of radio chip SX1280 which can work on 2.4GHz band and decided to use this chip for their new LoRaWAN Long Range module, the iM282A-L. The iM282A-L is a compact and low-cost radio module that operates in the 2.4 GHz frequency band and combines the ...
Read more

›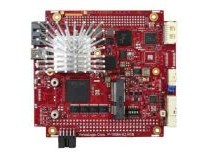 VersaLogic has released a rugged, PC/104-Plus form-factor "SandCat" SBC with a dual-core Intel Bay Trail SoC, -40 to 85℃ support, plus SATA, GbE, mini-PCIe and more, with starting price of $370 in volume. VersaLogic has created a simpler, more affordable alternative to its BayCat single board computer, which similarly offers a Linux supported Intel Bay Trail SoC in a PC/104-Plus form-factor board. The rugge ...
Read more

›