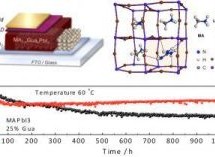 Researchers at EPFL in Switzerland have found that adding large organic compounds called guanidinium (CH6N3+) into methylammonium lead iodide perovskite solar cells can provide stable power efficiency of 19%, approaching that of silicon cells. The lab of Mohammad Khaja Nazeeruddin at EPFL Valais Wallis, with colleagues at the University of Cordoba and the Helmholtz Institute in Berlin, has discovered that t ...
Read more

›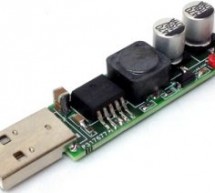 This project provides 12V output from any USB power source, like PC USB port, USB adapter or power banks. LM2577ADJ boost converter IC is the heart of the project. The IC can handle load up to 800mA, it's advisable to use only 200mA load on output to be on the safe side. The LM2577 are monolithic integrated circuits that provide all of the power and control functions for step-up (boost), fly back, and forwa ...
Read more

›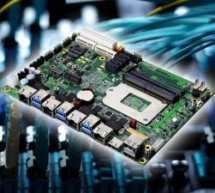 The new LS-579 announced by BVM Limited is one of the most powerful SBCs available in the compact 5.25" embedded form factor. With outstanding computing power from the latest generation processors, comprehensive I/O capability, four SATAIII mass storage interfaces and supporting up to 32GB of DDR4 DRAM, the LS-579 is optimised for use as a network computer or workstation. CAD work stations, video processing ...
Read more

›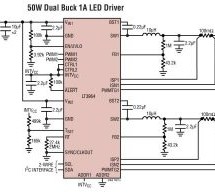 Features Wide Input Voltage Range: 4V to 36V Two Independent 1.6A/40V Synchronous Bucks I2C Interface for Internal True Color PWM™ Dimming (8192:1), Analog Dimming and Fault Reporting 1000:1 External True Color PWM Dimming and 10:1 External Analog Dimming PMOS Switch Driver for PWM and Output Disconnect ±3% Constant Current Regulation Adjustable Frequency: 200kHz to 2MHz Frequency Synchronization with Clock ...
Read more

›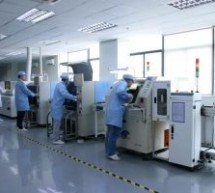 This is a sponsored post discussing PCB assembly costs factors on Bittele Electronics. Bittele Electronics has developed its pricing schedule based on various factors that determine PCB assembly costs. Some of our customers call us to better understand the factors involved assembly pricing. In general, the factors that cause pricing differences include PCB dimensions, part types, and quantities, soldering m ...
Read more

›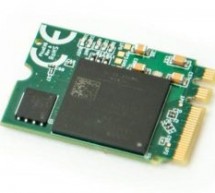 The Xilinx Artix dev kits that fit in your laptop. A convenient, affordable way to explore Xilinx PCIe IP. PicoEVB is an affordable, open source, development board which can be used to evaluate and prototype PCI Express designs using a Xilinx Artix 7 FPGA on Windows or Linux hosts. The boards are designed around the Artix 7 (XC7A50T). Use Cases While the main intent of PicoEVB is PCIe design prototyping, it ...
Read more

›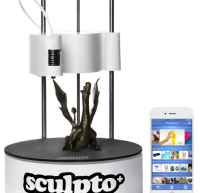 Two years ago, the Sculpto 3D printer appeared to make 3D printing more affordable and user-friendly for everyone. Recently, the new version Sculpto+came with more useful features, making it a unique printer with the same printing area and price range. The Sculpto+ printer is a compact printer for beginners, kids and adults to start with 3D printing in a simple way. In addition to small size and lightweight ...
Read more

›
Visible Things simplifies the complexity of secure edge to enterprise IoT technology. It delivers a complete evaluation and reference platform to connect smart devices right through to the cloud and enterprise software. Avnet Silica supports an ever increasing range of sensor, connectivity, gateway and security technologies, together with cloud, analytics, mobile and enterprise integration services. Avnet S ...
Read more

›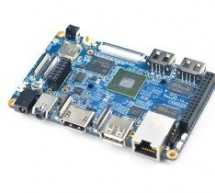 FriendlyARM released a new member to NanoPC family. NanoPC-T3. It's a powerful board for $75 (without shipping). The NanoPC-T3 Plus octa-core single board computer is designed and developed for professional and enterprise users. It uses the Samsung Octa-Core Cortex-A53 S5P6818 SoC. Compared to the FriendlyELEC NanoPC-T2 the NanoPC-T3 Plus not only has all the T2's interfaces and ports but also has a more po ...
Read more

›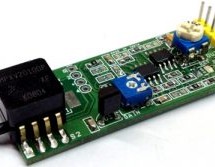 General purpose differential amplifier project has been designed for various pressure sensor amplifier applications. Circuit provided with multiple resistors, capacitors, dual sensor options and 4 pin Header connector to interface other external sensors.  Schematic is an example from NXP application AN1318 Figure 2. The most popular silicon pressure sensors are piezo-resistive bridges that produce a differe ...
Read more

›