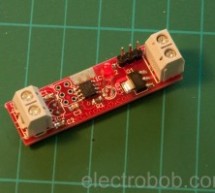 Intro AutoResetRRR is a kind electronic frustration reducing device: it cuts the power periodically to devices that can go nuts (routers, net cams, servers), but it does give a heads up. If all is well, they can shut down safely and start back up. If not, the power cycle can fix a thing or two. I have a raspberry pi time-lapse rig that sometimes hangs. And a few simple IP cameras also used for time lapse, a ...
Read more

›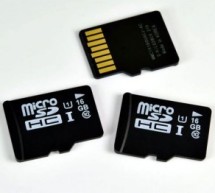 The ST6G3244ME is a dual supply, low voltage 6-bit bi-directional CMOS level translator for SD, mini SD and micro SD Cards. Designed for use as an interface between baseband and memory cards, it achieves high speed operation while maintaining CMOS low-power dissipation. The A-port is designed to track VCCA. The internal LDO is powered by VBATand provides a power supply of either 1.8 V or 2.9 V to the B-side ...
Read more

›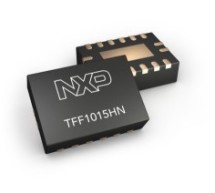 NPN silicon germanium microwave transistor for high speed, low noise applications in a plastic, 4-pin dual-emitter SOT343F package. Features and benefits 110 GHz fT silicon germanium technology High maximum output third-order intercept point 32 dBm at 1.8 GHz Low noise high linearity RF transistor Applications GPS High linearity applications Ka band oscillators DRO's LTE, cellular, UMTS Medium output power ...
Read more

›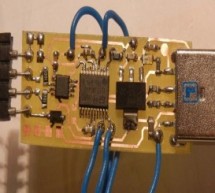 g PC without proper interface is not possible. Since RS232 interfaces are very rare, the interface should be hooked to USB. The interface between USB and RS485 can be soldered with one of the many FTDI interfaces with added RS485 driver, or bought as assembled module. There is always the third option. I made it from scratch. I took smallest STM32F0 with USB and UART interface. The best thing with UART in th ...
Read more

›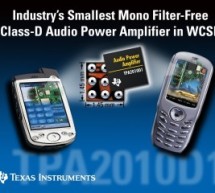 Description The MAX98314 mono 3.2W Class D amplifier provides Class AB audio performance with Class D efficiency. This device offers five selectable gain settings (0dB, 3dB, 6dB, 9dB, and 12dB) set by a single gain-select input (GAIN). Active emissions limiting (AEL) edge rate and overshoot control circuitry and a filterless spread-spectrum modulation (SSM) scheme greatly reduce EMI and eliminate the need f ...
Read more

›
I wanted to try my hand at a true "DIY" project, designing and building my own micro quadcotper frame and writing my own firmware in C++.  In this post I will describe the frame and build; in my next post I will talk about the firmware. Excluding stuff I had lying around the shop, (heat-shrink tubing, EC-3 connectors, velcro, cable ties, etc.) the cost came to just under $170: 3D-printed frame "free"! Fligh ...
Read more

›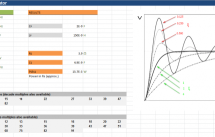 RC Snubber Calculator Spreadsheet In power switching applications, a designer often has to contend with spurious oscillations. These are the result of parasitic capacitance and inductance on the board and behave like the step response of an RLC circuit. These transients can induced undesired noise in neighboring circuits and create over voltage spikes that can compromise long term component reliability.The ...
Read more

›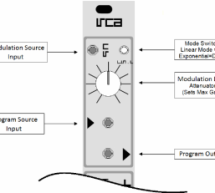 Product Description RFMD's RFSA3013 is a fully monolithic analog voltage controlled attenuator (VCA) featuring exceptional linearity over a minimum temperature compensated 30dB gain control range. It incorporates a revolutionary new circuit architecture to solve a long standing industry problem: high IP3, high attenuation range, low DC current, broad bandwidth and temperature compensated linear in dB contro ...
Read more

›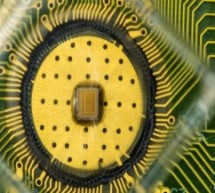 The current memory landscape spans from venerable DRAM to hard disk drives to ubiquitous flash. But in the last several years PCM has attracted the industry's attention as a potential universal memory technology based on its combination of read/write speed, endurance, non-volatility and density. For example, PCM doesn't lose data when powered off, unlike DRAM, and the technology can endure at least 10 milli ...
Read more

›
The L3G4IS is the first three-axis MEMS gyroscope that enables both user interface and image stabilization applications at the same time. Thanks to two different independent reading chains and digital interfaces, the L3G4IS delivers previously unseen levels of flexibility to the end user. Each reading chain and the corresponding full-scale can be activated by powering two separate pins, the internal ASIC bl ...
Read more

›