LEDs with double lumen density and 50% less power
There's a new high-density class of CXA arrays from Cree that doubles the lumen density for next-gen LED spotlights. The CXA 1520 is the first HD Array announced under the breakthrough technology.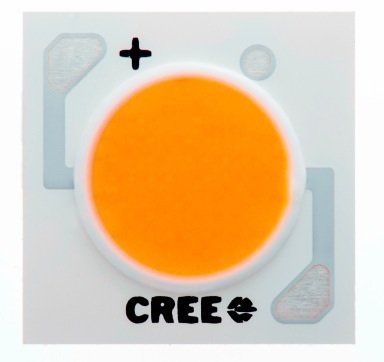 It enables lighting manufacturers to create products that deliver the same intensity and light quality as 39W ceramic metal halide (CMH) at up to 50% lower power.
Applications from general purpose floods to specialty retail spot lights will benefit from the arrays that deliver up to 3478 lumens at 33 watts, 85°C. the arrays are available in ANSI White and four-step EasyWhite ® binning, and feature 2700K through 5000K CCTs, with 70, 80 and 95 CRI options.
Users of the CXA 1507 and CXA1512 LED Array designs from Cree can now address very high output applications and not change the optics. Samples are available. Contact company for pricing and delivery.
For more detail: LEDs with double lumen density and 50% less power
Project Ratings:
Related posts