IC manages battery-backup systems
Housed in a low-profile 24-pin QFN package, the LTC4040 from Linear Technology is a 2.5-A lithium-battery–backup power-management system for 3.5-V to 5-V supply rails that must be kept active during a main power failure. The device uses an on-chip bidirectional synchronous converter to provide high-efficiency battery charging, as well as high-current, high-efficiency backup power.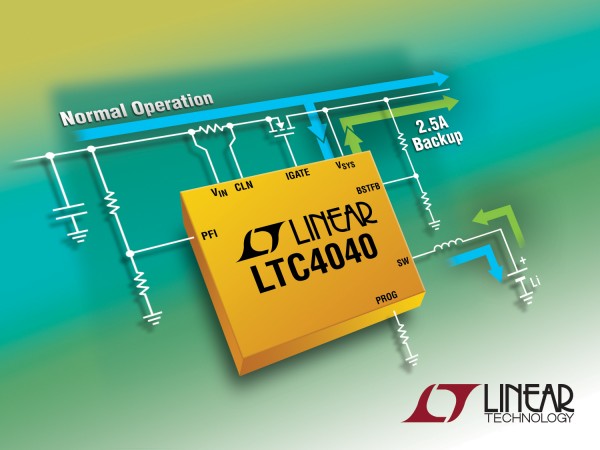 When external power is available, the LTC4040 operates as a step-down battery charger for single-cell lithium ion or lithium iron phosphate batteries, while giving preference to the system load. When the input supply drops below the adjustable power-fail-input threshold, the LTC4040 operates as a step-up regulator capable of delivering up to 2.5 A to the system output from the backup battery. In the event of a power failure, the part provides reverse blocking and a seamless switchover between input power and backup power.
For more detail: IC manages battery-backup systems
Project Ratings:
Related posts