Chips make flat-panel TVs run cooler
The STA381BW is an integrated solution embedding digital audio processing, digital amplification, FFXTMpower output stage, headphone and 2 Vrms line outputs. It is part of the Sound Terminal®family and provides full digital audio streaming from the source to the speaker, offering cost effectiveness, low power dissipation and sound enrichment.
The STA381BW input section consists of a flexible digital input serial audio interface, feeding the digital processing unit, and an analog 1 Vrms input for a seamless connection with pure analog sources. The serial audio data input interface supports many formats, including the popular IIS format.
The STA381BW is based on an FFXTM(Fully Flexible Amplification) processor, proprietary technology from STMicroelectronics. FFXTMis the evolution of the ST ternary technology: the advanced processor is available for ternary, binary, binary differential and phase shift PWM modulation. The STA381BW embeds the ternary, binary and binary differential implementations, a subset of the full capability of the FFXTMprocessor.
The STA381BW power section consists of four independent half-bridges. These can be configured via digital control to operate in different modes. A 2.1-channel setup can be implemented with two half-bridges (L/R) together with a single full-bridge (subwoofer). Alternatively, the 2.0-channel setup can be done with two full-bridges. When using this configuration, an external amplifier for the SW channel can also be driven through the PWM output. The STA381BW is able to deliver 2 x 20 W (ternary) into an 8 Ω load at 18 V or 2 x 9 W (binary) into a 4 Ω load, plus 1 x 20 W (ternary) into an 8 Ω load at 18 V.
The STA381BW also provides a capless headphone out (with embedded negative charge pump), able to deliver up to 40 mW into a 32 Ω load or, alternatively, can be configured as a 2 Vrms line output.
Key Features
Wide-range supply voltage4.5 V to 26 V (operating range)30 V (absolute maximum rating)
I2C control with selectable device address
Embedded full IC protectionManufacturing short-circuit protection (out vs. gnd, out vs. vcc, out vs. out)Thermal protectionOvercurrent protectionUndervoltage protection
1 Vrms stereo analog input
I2S interface, sampling rate 32 kHz ~ 192 kHz, with internal sampling frequency converter for fixed processing frequency
Three output power stage configurations2.0 mode, L/R full bridges2.1 mode, L/R two half-bridges, subwoofer full bridge2.1 mode, L/R full bridges, PWM output for external subwoofer amplifier
Driving load capabilities2 x 20 W into 8 Ω ternary modulation2 x 9 W into 4 Ω + 1 x 20 W into 8 Ω
FFXTM100 dB dynamic range
Fixed output PWM frequency at any input sampling frequency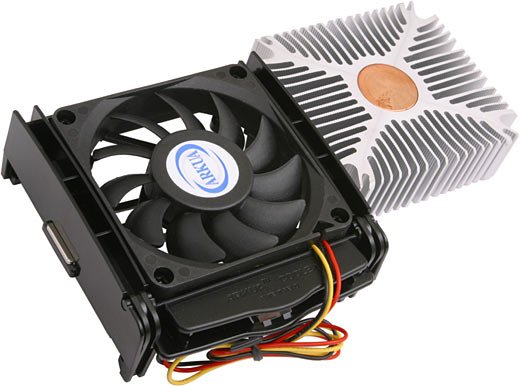 STMicroelectronics has introduced two Sound Terminal digital-audio system-on-chip ICs which it claims will allow flat-panel TVs to run cooler.
The STA381BW and STA381BWS combine a headphone driver, line-driver output, and an independent digital-to-analogue converter (DAC).
The integrated DAC is designed to provide an extra analogue output that can be connected to the headphone input or to an external circuit, and uses ST's F3X technology to simplify external filtering.
The headphone driver and industry-standard 2Vpp line out, which require no DC blocking capacitors, also save external components.
The design of the devices includes proprietary ternary PWM modulation and a novel package design which enables lower operating temperatures.
This simplifies thermal management, helping to ensure that the TV's chassis temperature meets product safety criteria such as UL or CE specifications. The STA381BW and STA381BWS can deliver up to 15W output power (24V, 8ohm load), maintaining the IC's temperature at 55.4 deg C.
For more read: Chips make flat-panel TVs run cooler
Project Ratings:
Related posts