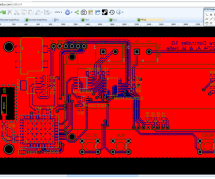 EasyEDA is a free, zero- install, cloud-based EDA tool, designed to give electrical engineers, educators, engineering students and electronics hobbyists an Easier EDA Experience. It is easy to use circuit design, circuit simulator and PCB design that runs in your web browser. Features of EasyEDA: Cool Schematic Capture Draw schematics quickly using the available libraries on browser. Seamless automatic upgr ...
Read more

›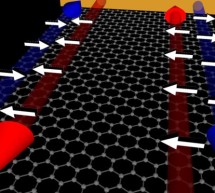 Graphene has become an all-purpose wonder material, spurring armies of researchers to explore new possibilities for this two-dimensional lattice of pure carbon. But new research at MIT has found additional potential for the material by uncovering unexpected features that show up under some extreme conditions — features that could render graphene suitable for exotic uses such as quantum computing. The resear ...
Read more

›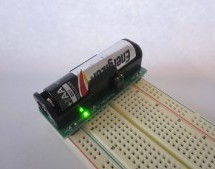 If you love finding solutions that could widen horizons – that is something you will like! I wanted to know what my next ESP projects could connect to – and I decided to look for some open WiFis ….  That is the result after two days programming – and 45 min walking arround. Only for testing this technique – Don´t do this at home, please ?  In this blogpost, you can only read about finding and printing out m ...
Read more

›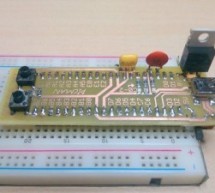 For a long time now I've been wanting to make my own microcontroller-based prototyping board. My original motivation was the unjustified high costs for even the simplest boards (a basic Arduino for $30 - why???) and the challenge of designing something that anyone can make at home within a few hours, with parts that can be cheaply obtained on eBay. Eventually, I came up with the PICMAN. It is: Based on Micr ...
Read more

›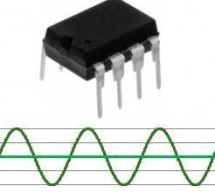 This project describes hardware and software I have developed which allows a small 8 bit PIC microprocessor to function as a single frequency detector or tone decoder. Such a circuit can be used to detect the presence of a certain frequency within an analog signal, such as an audio signal.  I could be used in remote control applications, or to detect musical notes, or for any other situation where a specifi ...
Read more

›
PIC Programmer MkV is designed to get you into PIC Programming for just a few dollars. It uses just 12 components. Most of them will be in your "junk-box" and the PC board is a small piece of matrix board. It's the cheapest way to get started. As well as PIC PROGRAMMER MkV you will need these 4 things: 1. A desk-top computer with DB-9 serial port. (This programmer will not work on a lap-top computer and may ...
Read more

›
After you finished your PCB design, you can directly order PCB from EasyEDA. EasyEDA provides fast and cheap prototyping service. They provide online instant quote, fast fabrication and competitive price, which saves a lot of time and money for customers. PCB:       2-Layer  5cm×5cm  Max                          PCB:     2-Layer  10cm×10cm  Max Quantity: 10 pcs             ...
Read more

›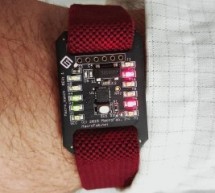 Three weeks before the Houston Maker Faire Chris came to me asking if we could whip up a low cost giveaway for the faire. I wanted to giveaway something more than a blinky LED badge since that is the typical electronic swag at Maker Faire. It had to be something that the person would wear and would want to show off to other Makers to spread the word about MacroFab. Blinking LEDs are always necessary though. ...
Read more

›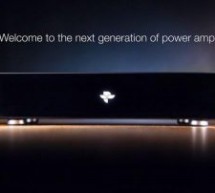 The ARC was designed to bridge the gap between high-end sound quality and the world of digital music. This ultra-compact system provides high-resolution USB audio and high quality aptX Bluetooth audio for an astonishingly detailed sound. Fully integrated with the latest in class-D amplifier technology, the ARC is a complete high-end digital audio system. For a great listening experience and immersive sound, ...
Read more

›
When I started my career in control systems I was fascinated with the many different ways that machines could be interfaced to the environment they operated in. Limit switches (electrical and optical), encoders, resolvers, strain gauges, thermocouples... the control system engineer had a long list of sensors to choose from. And the list has grown even longer following successful innovations in micro machini ...
Read more

›