Texas Instruments (TI) on November 10, unveiled its lowest-cost ultra-low-power MSP430 microcontrollers (MCUs) for sensing applications. Developers can now implement simple sensing solutions through a variety of integrated mixed-signal features in this family of MSP430 value line sensing MCUs, available for as low as US$0.25 in high volumes. Additions to the family include two new entry-level devices and a new TI LaunchPad development kit for quick and easy evaluation.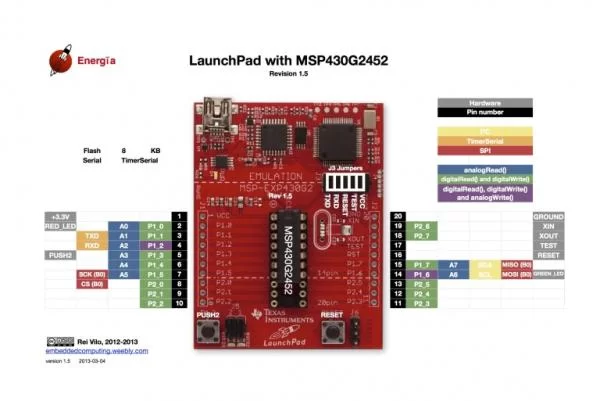 Features and benefits of TI's MSP430 value line sensing MCUs
Developers now have the flexibility to customize 25 common system-level functions including timers, input/output expanders, system reset controllers, electrically erasable programmable read-only memory (EEPROM) and more, using a library of code examples.
A common core architecture, a tools and software ecosystem, and extensive documentation including migration guides make it easy for developers to choose the best MSP430 value line sensing MCU for each of their designs.
Designers can scale from the 0.5-KB MSP430FR2000 MCU to the rest of the MSP430 sensing and measurement MCU portfolio for applications that require up to 256 KB of memory, higher performance or more analog peripherals.
The new MSP430FR2000 and MSP430FR2100 MCUs (with 0.5 KB and 1 KB of memory, respectively) and the new development kit join the MSP430 value line sensing family which includes the MSP430FR2111, MSP430FR2311, MSP430FR2033, MSP430FR2433 and MSP430FR4133 microcontroller families and their related development tools and software.
Pricing and availability
Developers can purchase the value line sensing portfolio through the TI store, priced as low as US$0.29 in 1,000-unit quantities and US$0.25 in higher volumes. Additionally, the new MSP430FR2433 LaunchPad development kit (MSP-EXP430FR2433) is available from the TI store and authorized distributors for US$9.99. Today through Dec. 31, 2017, the TI store is offering the LaunchPad kit for a promotional price of US$4.30.
Read More: ULTRA-LOW-POWER MSP430 MICROCONTROLLERS