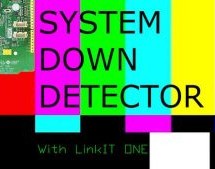 If you work in a company that has a website, you know how important it is that the website always be up and running. That's why you constantly see "99.99999% reliability!" all over the fancy server hosting sites. A website can't make money if the system is down, so knowing when that happens and reacting quickly is super important. In this Instructable, we will use the LinkIT ONE board to make an alert syste ...
Read more

›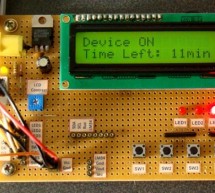 In this article, our author Mithun has developed a 0 – 99 min counter using PIC microcontroller 16F628A. So basically this is a digital count down timer ideal for engineering and diploma students for their project requirements. We have given complete circuit diagram of the digital count down timer along with full source code. In addition, photographs of the breadboard setup is uploaded. Every micro controll ...
Read more

›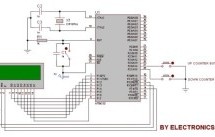 DESCRIPTION In this circuit 16*2 lcd IS used to show the value of count using 8051 microcontroller. The maximum value of count is 99 because. In this circuit we are using 8051-microcontroller, 16*2 lcd, 2 switches for up counting button & down counting button. Data pins of LCD are connected to P1 port of the 8051 microcontroller. UP counter button is connected with P2.6 and down counter button is connec ...
Read more

›
The goal of this project is to construct a simple 0-9999 seconds count down timer with an alarm and a display. The time is set through two tact switches and the count down seconds are displayed on a 4-digit seven segment LED display. The project uses PIC12F683 microcontroller for all I/O and timing operations and MAX7219 IC for driving the seven segment LED module. The time out condition is indicated by an ...
Read more

›