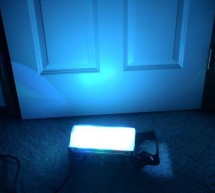 DMX-512 RGB LED Wash Light Control Board A full featured driver board to control Red, Green, & Blue LEDs. When paired with the correct output board, it can control any arrangement of LEDs. Common Cathode, Common Anode, single color LEDs. From 1/8 watt LEDs to 3 watt LED arrangements. 4 stand-alone modes. Fade & Flash with speed adjustment via potentiometer. Manual color select via the same potentiom ...
Read more

›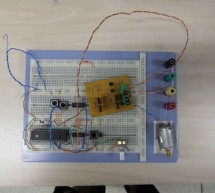 DC motor control with Joystick and PIC16F877A This is one project that i'm doing, now I'm going to show how to do it only for one motor, but i'm using and DEMUX to in the future use 4 motor. The project is simple, it uses the pic to control the DEMUX and the DEMUX control the H-BRIDGE that control the motor forward or backward. Part List The itens that you will need is in the picture below. Board not in pic ...
Read more

›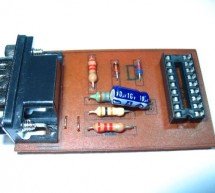 Simple JDM PIC Programmer I have built this project to burn my small PIC's This is a serial programmer works on the RS232 ( PC serial port ), known as JDM Programmer, thanks to the site http://pic16f84.hit.bg/ which contains the schematic and the programmer software. The programmer is powered from the Serial port itself, so there's no need to any external power supply. But be careful this circuit will not w ...
Read more

›
Intro: Mood vase I'm a fan of LEDs, lots of LEDs.  So here's a slightly less crass way of using LEDs for decorative purposes. While this is by no means a neat and polished solution, and probably not the first of its kind, however the pulse effect is as far as I have seen unique, and exactly what I wanted.  I hope that this will inspire others to create similar. The set-up It consists of a plain, unmodified ...
Read more

›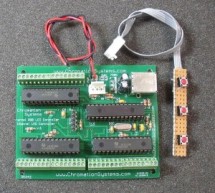 48 Channel Mono / 16 Channel RGB LED Controller The 48 Channel Mono/16  Channel RGB LED Controller by Chromation Systems can be used to independantly control 48 groups/channels (up to 120ma per group) of mono-color LEDs or 16 groups/channels of common anode RGB LEDs. It utilizes 3x TLC5940 LED drivers controlled with a PIC 18F2550 microcontroller. The PIC runs at 48mhz, has USB connectivity and controls the ...
Read more

›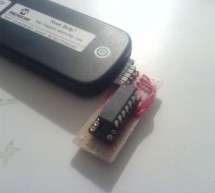 Pic 16F676 ICSP programing socket for the PICkit 2 programer I'm trying to build this dual DC motor module for my robot project And I did not have the space for placing an ICSP pin header on the PCB. So i quickly mocked up this design. Step 1: Geting the parts Well to build the ICSP socket with header for the PICkit 2. We need 1part experiment board I used the one with raster 2.54mm holes where every 3 are ...
Read more

›