IMAGINA BOOK, FOR AUGMENTED REALITY EDUCATION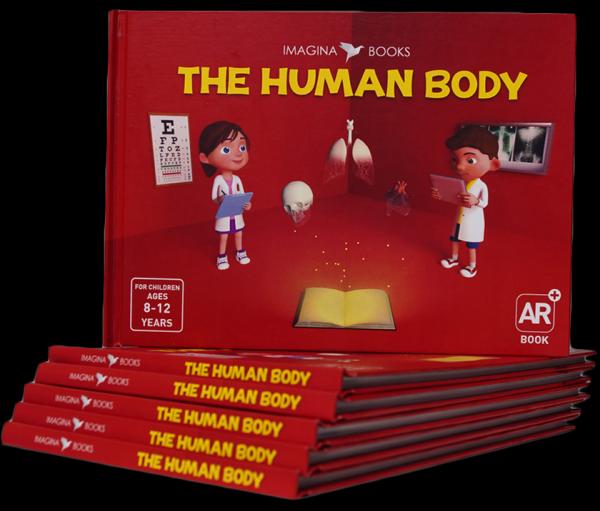 Imagina Books is an educational book series that converts the classic and traditional book into an interactive and 3d visualized. It provides a new reading and learning method which leads to better understanding and also more enjoyable experience for kids.
Imagina consists of two components, a mobile application, and a printed booklet. Using the app is easy, so the kid in only need to put the camera on a page and then an interactive animated 3D model will appear on the screen.
This technology can cover most of the scientific topics by making some customization to the app and print a new book. However, the first book of the series is about the human body, and Livit had launched it through a kickstarter campaign. It is a journey inside the human body allows kids to explore their body organs and functions with an interactive augmented reality experience. Below I will talk more about the book and the application.
Imagina Book Features
The book is a hardcover 32-page booklet for children from 8 to 12. It is designed to be attractive for kids and to have a substantial amount of science on its own. It also consists of several sections, each one talk about a system in the human body.
Sarah and Adam are two friendly characters who will take the learners on a journey to explore their body. They make the learning experience more friendly and enjoyable for kids. In addition, the printed book is a high quality and colorful, to make sure that kids will love it.
Imagina Book App Features
The app is compatible with both IOS 9 and above devices, and Android 5.0 and above devices. Inside the app, the "gamification" process is one of the main aspects of the learning process. The 3D games include levels and achievement goals to help the learner develop a sense of competition among his peers and friends.
Project Ratings:
Related posts
Leave a Comment