Arbitrary-beam headlights are another step closer, claims a German consortium.
Cars already exist in which cameras shape the headlight beam around other road users – maximising light on the road while minimising dazzle. These adaptive headlamps are based on forward-facing cameras and shaped mechanical shutters within the headlight.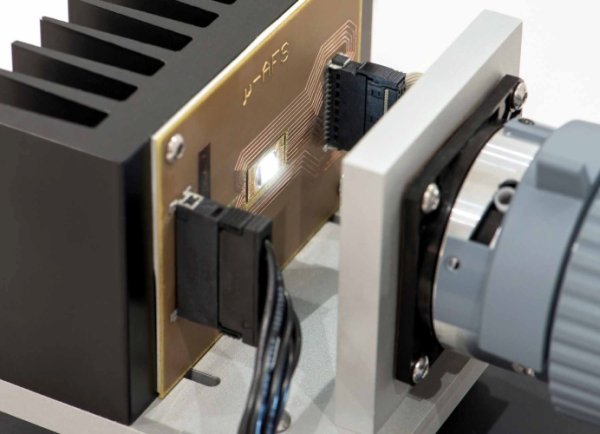 With the advent of LEDs, headlamp developers have been trying to remove the mechanical shutters, and replace the light source with a matrix of LEDs. The idea is that the car's computer will decide the beam pattern required on the road moment by moment, and that shape would be lit up in super-bright pixels and projected onto the road.
After 18 months of research, Osram and partners in the 'µAFS' headlamp project have reached a milestone – a lighting-grade LED chip with 256 pixels. "Up to now, pixel systems have been based on a large number of individual LEDs. The challenge was to define the light points during chip processing itself and enable them to be linked directly with the control system," said Osram. "This is the first step to light sources with more than 1,000 pixels."
Infineon, Fraunhofer IZM (Institute for Reliability and Microintegration), headlamp maker Hella, and Daimler are the other consortium members.
Osram made the LED structure and phosphor layer, Infineon developed the electronic driver chip, and specialist in mounting technology Fraunhofer IZM developed a way to connect the pixels to the driver chip.
Osram's specialty lighting business will now create a module with electrical, mechanical and thermal interfaces based on the prototype.
"The two aspects of particular interest here are intelligent control and an appropriate connection to the vehicle bus to ensure extremely fine control of the light. µAFS project partners Hella and Daimler will then take over," said Osram.
For more detail: Germany takes a step to imaging LED matrix headlamps