13th August 2019 – Bridgetek is taking the ground-breaking PanL smart automation platform to the next key stage in its development, ready for widespread deployment to begin. Those attending the Smart Cities & Buildings Asia event this year (Singapore, 4th-6th September) will be able to see real-word examples of how this highly versatile technology can benefit various aspects of our day-to-day lives.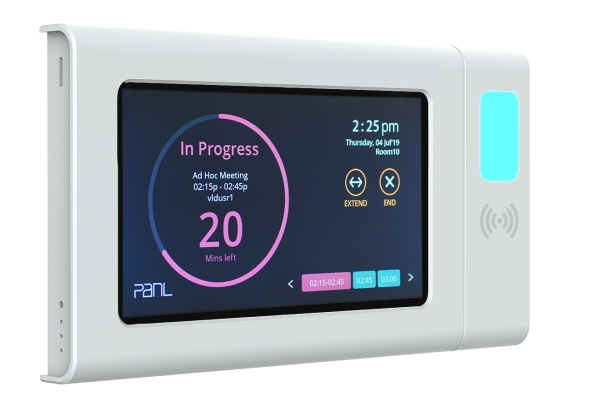 The key demonstrations being conducted by the team on the Bridgetek booth (2-J18) will be as follows:
PanL Smart Living – Via which users are able to control connected appliances within the home (or in a hotel room or office environment) through a single all-encompassing hub with one consolidated human machine interface (HMI) that can be accessed by intuitive touch-enabled display units. This eliminates the need for multiple dedicated controls or separate smartphone apps (each with their own different layout) for every specific function (such as lighting, heating, air conditioning and environment monitoring), as one single unit or smartphone app can be employed. There is also a great deal of scope for integration of third party technology. Thanks to PanL's integration with the Amazon Alexa digital assistant solution, hands-free voice control can be enjoyed too.
PanL Room Manager – Where meeting rooms located inside an office building can be booked using an intelligent allocation system that maximizes operational efficiency and ensures available resources are fully utilized. This allows users to check the status of a particular room, find out when it is due to be occupied, see which member of staff booked it, make alterations to existing bookings, etc. Access to the room can be gained by entering a passcode on the associated HMI unit or through the RFID functionality incorporated (triggering it with an employee identity card). The automatic room release feature can help reduce no-shows and early sign-offs, so that room space is not needlessly wasted. It also means that those responsible for such practices can be flagged to the office administrator. The software connects directly with Microsoft Outlook, allowing users to book meeting rooms through their calendar (via either a desktop/laptop computer or a handheld electronic device).
Read more: BRIDEGTEK'S PANL TECHNOLOGY SET TO REDEFINE HOW WE INTERACT WITH OUR LIVING & WORKING SPACES