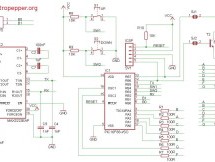 This is a simple digital counter with a serial rs-232 and a 7 segment display, i started this project to count items on some shelfs, but it can be used for anything, it is also, for the exception of the connectors, completely on SMD components. The circuit is made around a PIC16F88, and takes use of its internall EEPROM to store the number. Im using PORTA to connect directly to the segment display thru a 10 ...
Read more

›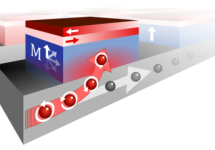 A magnetic bit is being switched by bending electrons with the correct spin upwards through the bit. A special anti-ferromagnetic material on top of the bits makes the process reliable. Source: Arno van den Brink Use your computer without the need to start it up: a new type of magnetic memory makes it possible. This 'MRAM' is faster, more efficient and robust than other kinds of data storage. However, switc ...
Read more

›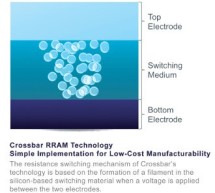 Crossbar, the RRAM specialist, says it has solved a major obstacle to RRAM's commercialisation – what Crossbar calls 'sneak path current' which is akin to leakage in CMOS circuits but particularly destructive in RRAMS. This, breakthrough, says a Crossbar press release: "Signals Crossbar's 3D RRAM readiness for commercialisation of Terabyte storage-on-a-chip." So how far away from production is an 8Tbit memo ...
Read more

›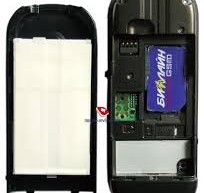 The Multi Media Card (MMC) is a Flash memory card standard. MMC cards are currently available in sizes up to and including 32 GB and are used in cellular phones, digital audio players, digital cameras and PDA's. mikroC PRO for PIC provides a library for accessing data on Multi Media Card via SPI communication. This library also supports SD (Secure Digital) and high capacity SDHC (Secure Digital High Capacit ...
Read more

›