E Books for Microchip PIC Microcontroller , Programming, Design, Architecture, Applications.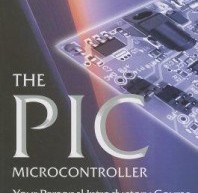 Book Introduction: John Morton offers a uniquely concise and practical guide to getting up and running with the PIC Microcontroller. The PIC is one of the most popular of the microcontrollers that are transforming electronic project work and product design, and this book is the ideal introduction for students, teachers, technicians and electronics enthusiasts. Assuming no prior knowledge of microcontrollers ...
Read more

›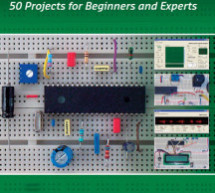 Book Introduction: This hands-on book covers a series of exciting and fun projects with PIC microcontrollers. For example a silent alarm, a people sensor, a radar, a night buzzer, a VU meter, a RGB fader, a serial network, a poetry box and a sound super-compression. You can build over 50 projects for your own use. The clear explanations, schematics, and pictures of each project on a breadboard make this a f ...
Read more

›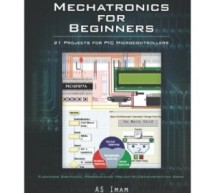 Book Introduction: This book provides a unique approach to teaching how systems or processes can be automated without having prior knowledge of any computer programming language. It presents step-by-step practical guidelines on how sensors, actuators, and other electronic components can be interfaced to microcontrollers for building smart systems using the Flowcode graphical programming software. The book i ...
Read more

›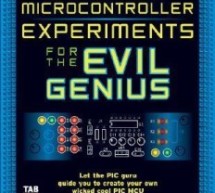 Book Introduction: Microchip continually updates its product line with more capable and lower cost products. They also provide excellent development tools. Few books take advantage of all the work done by Microchip. 123 PIC Microcontroller Experiments for the Evil Genius uses the best parts, and does not become dependent on one tool type or version, to accommodate the widest audience possible. Building on t ...
Read more

›
Book Introduction: This book presents a thorough introduction to the Microchip PICr microcontroller family, including all of the PIC programming and interfacing for all the peripheral functions. A step-by-step approach to PIC assembly language programming is presented, with tutorials that demonstrate how to use such inherent development tools such as the Integrated Development Environment MPLAB, PIC18 C com ...
Read more

›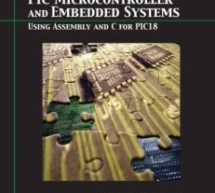 Book Introduction: Offers a systematic approach to PIC programming and interfacing using Assembly and C languages. Offering numerous examples and a step-by-step approach, it covers both the Assembly and C programming languages and devotes separate chapters to interfacing with peripherals such as Timers, LCD, Serial Ports, Interrupts, Motors and more. A unique chapter on hardware design of the PIC system and ...
Read more

›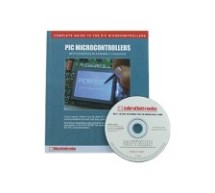 [button color="red" font="georgia" fontw="bold" align="right"]It's a Free E-Book[/button] Book Introduction: If you haven't done it so far then it's high time to learn what microcontrollers are and how they operate. Numerous illustrations and practical examples along with a detailed description of the PIC16F887 microcontroller will make you enjoy your work with PIC MCUs. Title: PIC Microcontrollers Author: ...
Read more

›