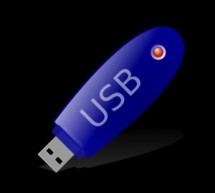 Introduction This page describes a project a colleague and I completed between September, 2000 and March, 2001 as part of the Engineering Physics degree program at the University of British Columbia.   In summary this project involved building a USB device using the PIC 16C745 microprocessor from Microchip.  The USB device consisted of a microphone, the microprocessor and other hardware and the device sent ...
Read more

›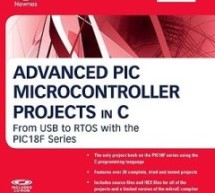 Book Introduction: This book is ideal for the engineer, technician, hobbyist and student who have knowledge of the basic principles of PIC microcontrollers and want to develop more advanced applications using the 18F series. The architecture of the PIC 18FXXX series as well as typical oscillator, reset, memory, and input-output circuits is completely detailed. After giving an introduction to programming in ...
Read more

›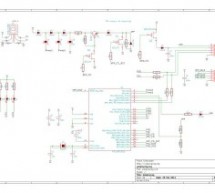 Usbpicprog is an USB in circuit programmer for Microchip PIC processors family PIC10F, PIC12F, PIC16F, PIC18F, PIC24F, PIC32F and I2C Eeprom 24xx. The hardware is as simple as possible, the current version only contains one PIC18F2550, 4 mosfets, and besides the connectors a hand full of passive components. Components Usbpicprog consists of three main components: Hardware – A PCB design which contains the n ...
Read more

›
 USB IO Board Component List: 1x PIC18F2455 / PIC18F2550 Programmed Microcontroller (MCU) 1x USB Type B Connector 1x 20MHz Crystal Resonator 2x 10K Resistor (brown black orange gold) 1x 470 Resistor (yellow purple brown gold) 1x 470nF Ceramic Capacitor 1x 100nF Ceramic Capacitor   Technical Specifications: Voltage Supply: 5V (USB powered) Current Consumption: 5mA I/O PINs: 16 About PIC18F2455 / PIC18F2550 U ...
Read more

›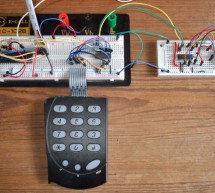 I2C keypad This instructable explains how to interface with a 4x4 keypad over an I2C bus. I started this project because I wanted some plug and play input and output modules for easy and fast prototyping of my electronics projects (mostly with PIC microcontrollers). Of course you can use leds and dip switches but they require lots of pins on your microcontroller and you only have binary I/O. To solve this p ...
Read more

›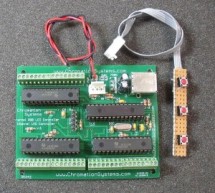 48 Channel Mono / 16 Channel RGB LED Controller The 48 Channel Mono/16  Channel RGB LED Controller by Chromation Systems can be used to independantly control 48 groups/channels (up to 120ma per group) of mono-color LEDs or 16 groups/channels of common anode RGB LEDs. It utilizes 3x TLC5940 LED drivers controlled with a PIC 18F2550 microcontroller. The PIC runs at 48mhz, has USB connectivity and controls the ...
Read more

›