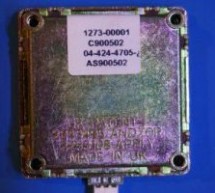 I got a couple of Microsemi's C900502 10.525 GHz X-band Doppler radar motion sensors a while ago. This batch was made in UK and had "UK patents 2243495 and/or 2253108 apply" printed on the case. I have seen a teardown of an HB100 Doppler radar module before and was wondering if I this one is any different inside. The C900502 transceiver has a very sturdy metal casing. It is measured at roughly 5cm by 5cm by ...
Read more

›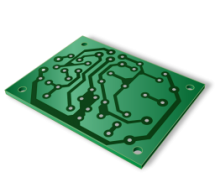 We live in an exciting time where we see a resurgence in electronics as a hobby. Mass production has wiped out a generation or two of kids learning to build radios from scratch with their mom or dad. In the good old days, not sure when, you had companies like Heathkit walk you through building a full size color TV at home, for example. "Yes, I made that!" you'd proudly exclaim to yourself after hours of wor ...
Read more

›
IDT FemtoClock® NG Universal Frequency Translators (UFT™) cover all your frequency synthesis and translation needs. Family members are available that support 1, 2, 3 or 4 PLL's in a single package. As a frequency synthesizer, a low-cost, readily-available fundamental mode crystal can be used to generate output frequencies that range from 1 MHz to 1.3 GHz. The internal architecture of the device allows any f ...
Read more

›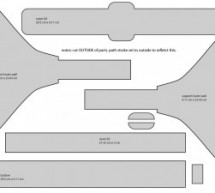 Complete Circuit Board Lab & POV Business Card Introduction Though there are many Instructables on some aspect of how to make circuit boards, this one is different. It's an instructable on how to make the things you need to make circuit boards, specifically, a flamboyant business card toy. Over the past six months I have set up fairly complete printed circuit board fabrication lab in my apartment, cheap ...
Read more

›