Seoul, Korea, Feb 16th, 2016 – LG Innotek, a leading global components and materials manufacturer, announced the development of an ultra slim optical bio sensor module with the world class level of performance.
The optical bio sensor module is mainly adopted wearable devices and smartphones to measure heart rates, stress indices, and oxygen saturation levels.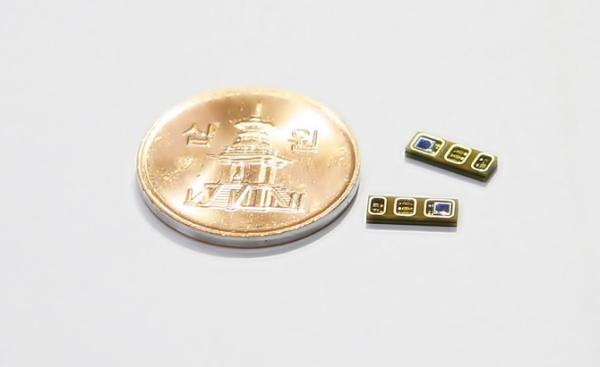 This newly developed module has lower power consumption and measures data with higher accuracy than the existing products. Users can receive more accurate biometric information with smaller devices.
The key to wearable technology is reducing the size of the device and minimizing power consumption. No matter how excellent device's feature is, if a wearable device is bulky and the battery wears out rapidly, it is difficult to popularize.
With a thickness of just 1 mm(0.04inches), this module includes a Photo Diode(PD), 5 LEDs, and Integrated Circuit(IC). Thinner sensors allow wearable devices and smartphones to be-come thinner, and a more free design is implemented.
To minimize the thickness of the module, LG Innotek utilized their advanced embedded PCB technology. The technology embeds integrated circuits into the PCBs. The Former modules were manufactured by mounting the IC on the PCB and then seating the photo diode on top of it. This approach has its limits when it comes to reducing the thickness.
The module consumes less power with ultra-slim thickness. The inside is gold-plated to max-imize luminance efficiency by minimizing the amount of LED light that is absorbed. With this module, the strength of the biometric signals increases by about 30%, so you can use low power to accurately detect biometric signals. Battery consumption has been reduced by 20% compared to the existing module.
For more detail:  LG Innotek Develops Ultra Slim Optical Bio Sensor Module