Fluke Electronics' thermal imagers allow for simplified proactive maintenance
Fluke Electronics' proactive maintenance (PM) program helps maintenance teams and the bottom line by allowing users to see what is working well or if something is about to break down before that happens.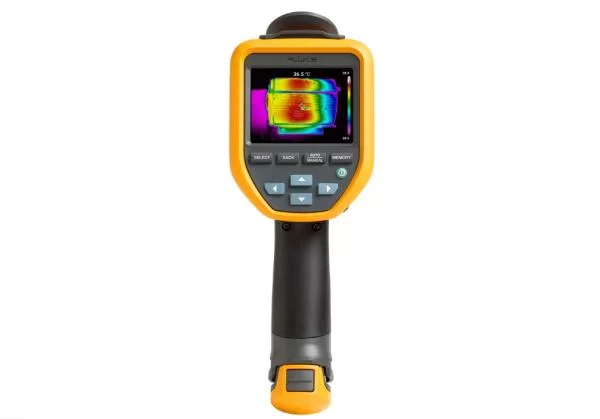 To get started, the TiS55+ and TiS75+ thermal imagers have the features to easily set up image organization and inspection routines.
With the TiS55+ and TiS75+, executing a successful preventative maintenance program will not take long. This system makes a clipboard to record notes for numerous inspections unnecessary. It becomes easier than ever to keep track of what has already been inspected. Save time and improve the reliability of maintenance data by wirelessly syncing measurements using the Fluke Connect system.
Features
Eliminate data-entry errors by saving measurements directly from the tool and associating them with the work order report or asset record
Maximize uptime and make confident maintenance decisions with trustworthy and traceable data
Move away from clipboards or notebooks and multiple spreadsheets with a wireless one-step measurement transfer
Access baseline, historical, and current measurements by asset
Read more: FLUKE TIS 55+ AND TIS 75+ THERMAL IMAGERS