Maxim Integrated has posted details of a battery charge monitor IC for which it claims the lowest quiescent current available, at 7µA. The 1-cell Fuel Gauge with Maxim's ModelGauge m5 EZ algorithm can eliminate battery characterization issues. MAX17055 is a 7μA operating current fuel gauge; the ModelGauge m5 EZ algorithm makes fuel gauge implementation easy by eliminating battery characterization requiremen ...
Read more

›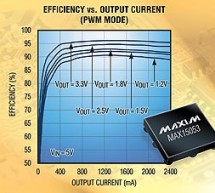 Description Create a design and simulate using EE-Sim: [MAX15058] The MAX15058 high-efficiency, current-mode, synchronous step-down switching regulator with integrated power switches delivers up to 3A of output current. The device operates from 2.7V to 5.5V and provides an output voltage from 0.6V up to 94% of the input voltage, making the device ideal for distributed power systems, portable devices, and pr ...
Read more

›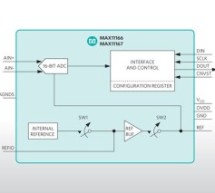 Description The MAX11156 18-bit, 500ksps, SAR ADC offers excellent AC and DC performance with true bipolar input range, small size, and internal reference. The MAX11156 measures a ±5V (10VP-P) input range while operating from a single 5V supply. A patented charge-pump architecture allows direct sampling of high-impedance sources. The MAX11156 integrates an optional 6ppm/°C reference with internal buffer, sa ...
Read more

›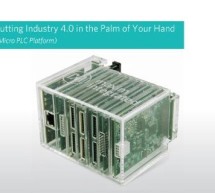 Maxim's Micro PLC platform gives designers the tools to implement Industry 4.0 with less power, parts, and total costs. The platform consists of five reference designs which can operate as stand-alone subsystems and be configured and tested with a laptop's USB port. A programmable logic controller (PLC) is the core building block that controls and coordinates sensors and machinery moving throughout a factor ...
Read more

›