Light Fidelity (Li-Fi) is a bidirectional, high-speed and fully networked wireless communication technology similar to Wi-Fi. The term was coined by Harald Haas[1] and is a form of visible light communication and a subset of optical wireless communications (OWC) and could be a complement to RF communication (Wi-Fi or cellular networks), or even a replacement in contexts of data broadcasting. It is so far me ...
Read more

›
The serial port of the PC is a very important resource both in industrial environment and in home-made electronics, due to the wide popularity of the UART interface which is to be found on many microcontrollers or on many test and design instrumentation (programmable power supplies, multi-meters, oscilloscopes etc). Even if modern-day computers tend not to have a physical serial port anymore, this obstacle ...
Read more

›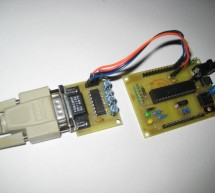 Description This article shows how to do a simple communication via a RS232 interface with a PIC microcontroller. RS232 is a standard for a serial communication interface which allows to send and receive data via at least three wires. With the RS232 interface it is possible to setup a connection between a microcontroller and a PC (via PC's COM port) or between two microcontrollers. The RS232 interface can b ...
Read more

›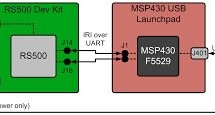 The UART hardware module is available with a number of PIC compliant MCUs. The mikroC PRO for PIC UART Library provides comfortable work with the Asynchronous (full duplex) mode. You can easily communicate with other devices via RS-232 protocol (for example with PC, see the figure at the end of the topic – RS-232 HW connection). You need a PIC MCU with hardware integrated UART, for example 16F887. Then, sim ...
Read more

›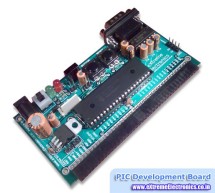 RS232 can be used to communicate between a variety of devices. Like your MCU and a GSM module or a PC. In this tutorial we will demonstrate a link between a PIC18F4520 MCU and a standard PC. On PC we will run a terminal program like RealTerm or Hyperterminal. A terminal program is used to send and receive text data. So any text send by the MCU will be visible on Terminal Screen and Any keypress you make on ...
Read more

›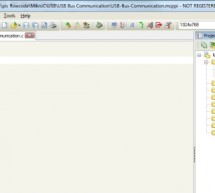 Figure 1: USB Communication Circuit Diagram The HID device class code is "0x03, this class is used for devices operated by human, devices like keyboard, mouse, joystick and so forth. The advantage of HID devices is that, they don't require to install drivers, in most modern operating systems, the device will be detected without any problem. MikroC Pro for PIC provides USB HID library that make it easy for a ...
Read more

›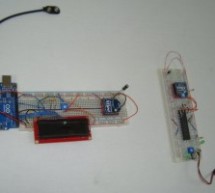 One very common thing in electronics is the need for two intelligent devices to communicate with each other. When you first see a PIC and Arduino you might think that they are two differeny systems and don't share much in common, but you'd be wrong! In fact, the AVR and the PIC microcontrollers have many of the same types of hardware modules and some of them follow the exact same protocols for communication ...
Read more

›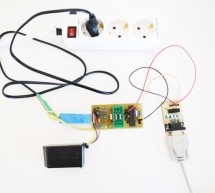 PLC (Power Line Communication) is the technology that allows data transmission over the existing Power Line network. Power Line can be the home power network or the national electricity transmission grid. The data that can be transferred is as diverse as its speed. With speeds of nearly 200Mbps, video transmission, voice, data and any other services can be transmitted successfully. On this article i'm going ...
Read more

›