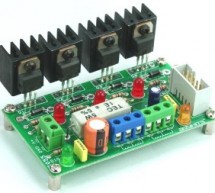 This project is a 4-phase unipolar stepper motor controller. Description Unipolar 4-Phase Stepper Motor Controller Board will help you control a Stepper Motor or 4 individual Solenoids. This circuit consisting of transistors that serve as current amplifier and also diode to prevent damaging back EMF, circuit uses Darlington transistors to provide high current capacity to unipolar stepper motor. Just provide ...
Read more

›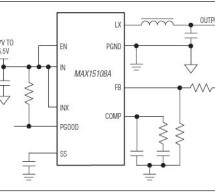 Description The MAX15108A high-efficiency, current-mode, synchronous step-down switching regulator with integrated power switches delivers up to 8A of output current. The regulator operates from 2.7V to 5.5V and provides an output voltage from 0.6V up to 95% of the input voltage, making the device ideal for distributed power systems, portable devices, and preregulation applications. The IC utilizes a curren ...
Read more

›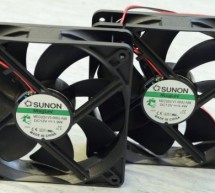 Silence at last - or what to do, if a silent operation of a fan matters to us? Despite features of fans being still more improved, it´s still the fact, that they are usually the biggest noise source in devices. If a given device is intended say for a production hall, where an ambient noise is much higher, we probably don´t have to worry about it. But at devices intended for common rooms, offices, households ...
Read more

›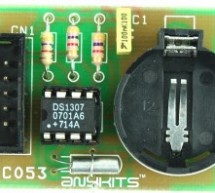 This project is a Real Time Clock based on SD1307 RTC Description RTC Add-On Board offers an easy way to interface a standard I2C RTC IC type DS1307, into your project. Specifications  5 VDC supply sourced through the interfacing Box Header connector. Battery backup for the RTC board available on the PCB Four mounting holes of 3.2 mm each PCB dimensions 50 mm x 33 mm For more detail: DS1307 Real Time Clock ...
Read more

›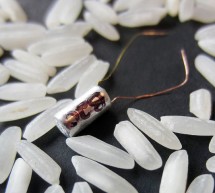 RICHLAND, Wash. – Scientists have created a microbattery that packs twice the energy compared to current microbatteries used to monitor the movements of salmon through rivers in the Pacific Northwest and around the world. The battery, a cylinder just slightly larger than a long grain of rice, is certainly not the world's smallest battery, as engineers have created batteries far tinier than the width of a hu ...
Read more

›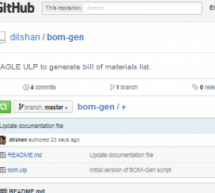 BOM-Gen BOM-Gen is EGALE ULP script to generate complete BOM (bill of materials) document for EAGLE PCB projects. This script generate BOM document as formatted HTML document. Usage Copy bom.ulp file to EAGLE ULP directory. Normally, in Windows operating systems this directory is located at "C:\Program Files\EAGLE-X.X.X\ulp". Also note that this is an optional step and you can also keep this bom.ulp file in ...
Read more

›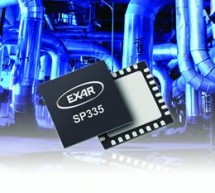 SP335 RS-232/RS-485/RS-422 Transceiver with Internal Termination Features Pin-Selectable Cable Termination No External Resistors Required for RS-485/422 Termination or Biasing Robust ESD Protection: ±15kV IEC 61000-4-2 Air Gap Discharge ± 8kV IEC 61000-4-2 Contact Discharge ±15kV Human Body Model (HBM) 20Mbps RS-485 and 1Mbps RS-232 Data Rates Pin-Selectable 250kbps Slew Limiting Single Supply Operation fro ...
Read more

›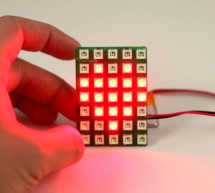 Liked how SquareWear 2.0 has so many built-in components and yet so compact in size? Introducing SquareWear Mini — the little sister of SquareWear that has the same capabilities (and more!) but is 25% smaler in size! SquareWear Mini Available for purchase at Rayshobby Shop. So what is SquareWear Mini? Similar to SquareWear 2.0, the SquareWear Mini is essentially an Arduino running at 3.3V and 12MHz. It is b ...
Read more

›
While I waited for the Mini 7-Segment Clock v3 PCBs to arrive, I got to work on designing an enclosure. First, I exported the PCB from EAGLE to SketchUp. I then assembled a complete 3D model with all the necessary components. With the 3D model complete, I could then design an enclosure to house the PCB and know exactly what it's going to look like before printing it. I even incorporated a little cable strai ...
Read more

›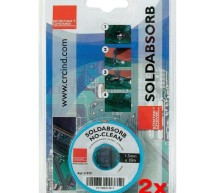 Everyone who´s ever tried to suck off a solder from a solder pad by means of a solder absorbing braid (wick) will probably confirm, that this tool belongs to a "must have" equipment of every professional or amateur workplace. What´s the charm of a desoldering braid? Above all in the fact, that it´s able to absorb almost all the solder from a given place, thus the most of components can be loosened very easi ...
Read more

›