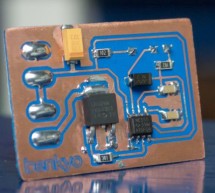 Introduction I wanted to dim my room LED lighting with a potentiometer, and decided on creating a solution from scratch to make it more fun and educative. I decided to go with the fairly well-known 555 PWM circuit. To decrease size and for learning purposes I decided on using surface-mount components for the first time. The reason I wanted to make this 555 PWM circuit is actually just to see if I could sold ...
Read more

›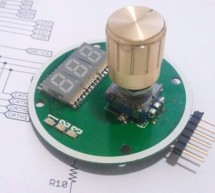 DigiPot is a digital potentiometer using a rotary encoder as input along with a 7 segment display that show the current pot value. Description The "potentiometer" is actually a rotary encoder (TW-700198) connected to a microcontroller that reads the signal from it and convert it to a value that is displayed on 7-segment displays. The value also is sent via i2c/spi/serial/usb to the host. Also 3 LED and incl ...
Read more

›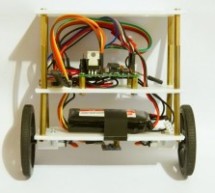 I bought most of the parts to built a self balancing bot many months ago. This time I didn't use cheap Chinese stuff. I actually bought Pololu parts from a local shop. Pololu has a nice range of motors and motor controllers. I wanted to keep the bot small so I used the micro metal gear motors with 2 matching 60mm wheels. I did go for the most powerful version of the micro metal gear motors. To control the m ...
Read more

›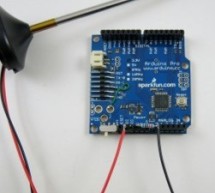 A reflow oven comes in handy when you work regularly with SMT circuits. I've had the T-962A reflow oven for about a year now. While it has worked reasonably well, recently it has started showing some signs of aging. First of all, the total reflow time is quite long, about 15-16 minutes. This is really slow. Worse even, occasionally the internal temperature sensor would have a hiccup and the boards would com ...
Read more

›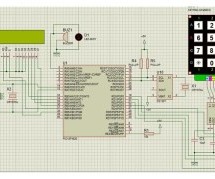 This project is an Automatic School bell system. Such a system triggers a bell (or operates any other load) at predifined time. In this version some advanced features are introduced: - 16x2 LCD Display ( Displays current date, time and day) - 4x4 Keypad for Inputs - Stand alone product ( no PC required to program or maintain ringing schedule) - No battery required to maintain clock and ringing schedu ...
Read more

›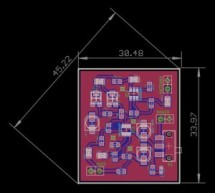 Here is a very simple, inexpensive and interesting project which provides lot of fun to a home experimenter or hobbyist. This simple transmitter can transmit speech over a short range. It can be used as a simple cordless microphone. The circuit uses two integrated circuits from Maxim. IC1 a MAX4467, is an amplifier raising the microphone signal to a level suitable for frequency modulation (FM). IC2 is a vol ...
Read more

›
In 2011 Prof. Harald Haas (pictured) of the University of Edinburgh demonstrated streaming a hi-def video signal using a light beam as a transmission medium. He went on to explain how this technology might be used to address the growing paucity of free RF bandwidth and suggested that domestic LED lamps may in future provide an internet access point, once the necessary control electronics to modulate the lig ...
Read more

›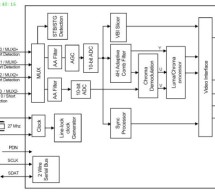 Key Features Video Decoder NTSC (M, 4.43) and PAL (B, D, G, H, I, M, N, N combination), PAL (60), SECAM support with automatic format detection Software selectable analog input control allows for combinations of single ended CVBS, differential CVBS, and S-Video Built-in analog anti-alias filter Two 10-bit ADCs and analog clamping circuit Fully programmable static gain or automatic gain control for the Y cha ...
Read more

›
Introduction  This little project will demonstrate how you can build NEC protocol based Infrared Remote Control to use with various NEC Protocol IR receivers. actually there are lots of projects out there to accomplish this task but i have to write my own code because of too many requests on this IR(infrared) Remote Control Relay Board with PIC 12F675 Microcontroller   people keep asking "Where is the Trans ...
Read more

›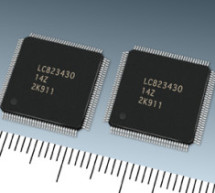 ON Semiconductor, driving innovation in energy efficiency, has introduced a new MP3 capable device to support both record and playback in portable MP3 audio applications where there is a strong requirement for miniaturization, reduced bill of materials (BoM) and reduced cost. The LC823430TA audio processing system provides a single-chip solution by integrating digital signal processing (DSP) circuitry for M ...
Read more

›