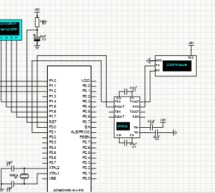 This project demonstrates how to design a wireless electronic notice board using SST89E516RD-40-C-PIE microcontroller. The notice boards are important in public places like railway stations, parks and airports. Presently almost all electronic notice boards are designed using wired system. One of the drawbacks of the design is the system's flexibility in terms of placement. The aim of this project is to deve ...
Read more

›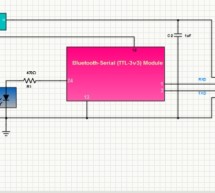 Ham radio is a popular hobby and service in which a licensed amateur radio operator explores communications equipment. Typical ham radios do not have bluetooth support, which may be hassle for some. None of the transceiver manufacturers are providing a wireless interface. However, with this ham radio bluetooth interface, communicating and listening to other entity would be easier. The device uses Bluetooth ...
Read more

›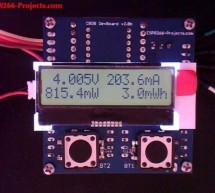 Step 1: What we will need: CBDBv2 Evo Board ( or any other ESP8266 Board you may like but who has voltage/current measurement capabilities) INA21x - Current shunt monitor USB adapter (take a look here for more details about the USB Adapter) Li-Ion Battery Module 2 x 10 Ω /10 W resistors Connection wires - various colors Step 2: Schematic & Wiring As the CBDBv2 Evo DevBoard has already Voltage and Curren ...
Read more

›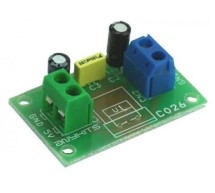 Description This project  will provide 3.3 V @ 800 mA DC Regulated Supply.  The project is based on the LM1117 Low-Dropout Linear Regulator. The LM1117-3.3 is a low dropout voltage regulator with a dropout of 3.3V @ 800mA of load current. Specifications: Input - 5 to 15 VDC Output Current/Voltage 0<Iout<800mA, 4.75V<Vin<12V Output - 3.3 V @ 800 mA regulated low ripple DC voltage Current limiting ...
Read more

›
This project provides a simple and easy solution to connect your computer to a RS485 Network in either Receiver or Transmitter mode. This circuit has been designed around popular MAX232 and MAX485 interface IC. An Onboard 9 pin female "D" connects this PCB to the Serial Port cable (not supplied with the Kit). Connector J1 and J2 provide the MAX232 IC input/output (IO) and Connector CN1 provide MAX485 IO. An ...
Read more

›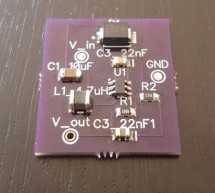 Step 1: Gather the Materials! So with any prototyping project this really shouldn't be the first step... But we're gonna go ahead and do it cuz it's just so darn fun! Just a little disclosure, we'll be using the ACT4088 picked because it's cheap and has an adjustable VOut along with a max of 1.5A out. Of course if you need different characteristics chances are, there's a chip out there for you! The circuit ...
Read more

›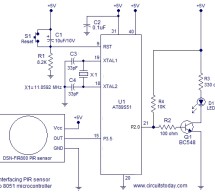 PIR sensors are widely used in motion detecting devices. This article is about interfacing a PIR sensor to 8051 microcontroller. A practical intruder alarm system using PIR sensor and 8051 microcontroller is also included at the end of this article. Before going in to the core of the article, let's have a look at the PIR sensor and its working. PIR sensor. PIR sensor is the abbreviation of Passive Infrared ...
Read more

›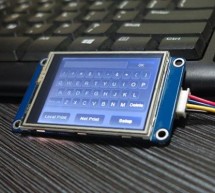 What is Nextion Nextion is a Seamless Human Machine Interface (HMI) solution that provides a control and visualisation interface between a human and a process, machine, application or appliance. Nextion is mainly applied to IoT or consumer electronics field. It is the best solution to replace the traditional LCD and LED Nixie tube. This solution includes hardware part - a series of TFT boards and software p ...
Read more

›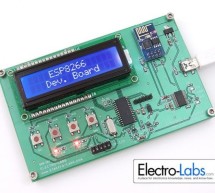 ESP8266 is an 802.11 b/g/n Wi-Fi module which became very popular recently because of its capabilities and ease of use and integration. Many electronics hobbyists are building projects on ESP8266 and they generally need to connect the module to their PC or a microcontroller. Some interfacing problems arise at this point. In this project, we are building an ESP8266 Development Board which lets the user make ...
Read more

›