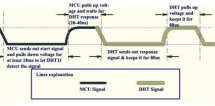 The communication protocol is explained as follows. The MCU (microcontroller unit) first sends a low signal of width 18mS to the DHT11. After this signal, the MCU pulls up the communication line and waits for the response from DHT11. It make take up to 2. to 40uS. Then the DHT11 pulls down the communication line and keeps it low for 80uS. Then DHT11 pulls up the line and keeps it high for 80uS. Then the DHT ...
Read more

›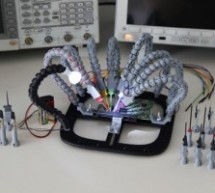 I am the Senior Analyst of the Electronic Forensics Unit of the Carabinieri (Italian Military Police) and I deal with technical investigations on seized electronic devices. I spend most of my day in a well-equipped electronic laboratory, but I was lacking a tool for performing technical assessments on printed circuit boards (PCBs). I needed a way to secure small boards on my workbench and place multiple pro ...
Read more

›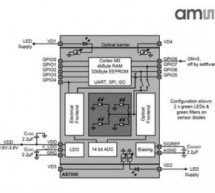 The AS7000 solution contains the AS7000 module including the LEDs, photo-sensor, analog front end (AFE) and controller as well as application software required to implement an accurate optical HRM/HRV fitness band product. The module also enables skin temperature and skin resistivity measurements by providing interfaces to external sensors. The AS7000's low-power design is particularly well suited to applic ...
Read more

›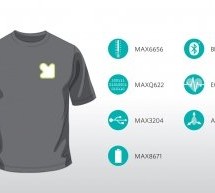 Description The MAX31865 is an easy-to-use resistance-to-digital converter optimized for platinum resistance temperature detectors (RTDs). An external resistor sets the sensitivity for the RTD being used and a precision delta-sigma ADC converts the ratio of the RTD resistance to the reference resistance into digital form. The MAX31865's inputs are protected against overvoltage faults as large as ±50V. Progr ...
Read more

›
Researchers have successfully transferred monolayer graphene to fibers commonly used in the textile industry. The transparent, flexible material could one day be used to create embedded wearable electronics, such as phones, fitness trackers or MP3 players. Not only is graphene strong and flexible, but it's also the thinnest substance capable of conducting electricity, giving it huge potential for use in sma ...
Read more

›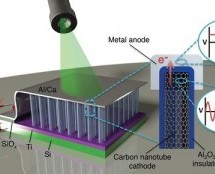 PORTLAND, Ore.--Now before you get all excited by the headline, which is not click-bait according to the researchers, a new kind of nanoscale rectenna (half antenna and half rectifier) can convert solar and infrared into electricity, plus be tuned to nearly any other frequency as a detector. The invention was made at Georgia Tech (Atlanta) and peer-reviewed in today's issue of Nature Nanotechnology. Right n ...
Read more

›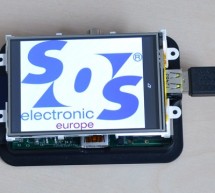 New 3,2" and 3,5" displays from company 4D Systems intended for Raspberry Pi are able to make a complete standalone system from this microcomputer. Graphic output is always beneficial, enabling to use embedded microcomputer as a user interface (HMI) or at least to display various variables etc. There are many ways to reach it, but probably the most desirable solution would be to connect a display and nothin ...
Read more

›
he newest LPDDR4 is expected to significantly accelerate the adoption of high capacity mobile DRAM worldwide. The 12Gb LPDDR4 brings the largest capacity and highest speed available for a DRAM chip, while offering excellent energy efficiency, reliability and ease of design – all essential to developing next-generation mobile devices. "By initiating mass production of 12Gb LPDDR4 mobile DRAM in an extremely ...
Read more

›
We speak about the practical case CTK110EU full of high quality CrV tools sufficient for majority of common operations. CTK110EU tools set might be easily called as "all-in-one". Naturally, such all-in-one solution won´t help in all situations which we may face at production or servicing, but very probably it is more than suitable for a vast majority of common operations. Perhaps the biggest advantag ...
Read more

›
Novelda, with its XeThru technology based on UWB microwave sensing, offers medical grade monitoring of respiration that can be easily used in everyday lives and homes. With its wireless measurement principle, and non-contact capability, users are not bound by wearing on-body sensors or keeping them charged every day. The respiration module will detect body movement, presence, distance, respiration frequency ...
Read more

›