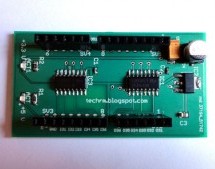 Today we are going to show you our first experiment on the Internet of Things. For this purpose, we decided to use an Arduino MEGA instead of an Arduino UNO. That's because Arduino MEGA has more than one serial port and this fact allows us to use the ESP8266 and the serial monitor at the same time. As written in the title, we'll see how to monitor some of the most important plant growth factors*. These para ...
Read more

›
Global Power is a leading provider of custom-engineered auxiliary equipment and maintenance support services for the global power generation industry. As energy demand increases worldwide, demand for power generation products and services is also expected to increase. Global Power has the knowledge, manufacturing capabilities, skills and safety record needed by the power generation industry to meet the chal ...
Read more

›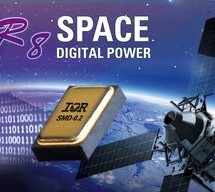 Description The XRP7724 is a breakthrough Digital PWM/PFM quad output programmable power management system. The XRP7724 is the first digital controller that can be considered for portable or other power sensitive applications due to the significant reduction in operating current. Patented technology allows transient performance equivalent to the fastest comparator based analog technologies ensuring output c ...
Read more

›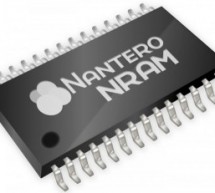 Nantero have announced that their innovative memory technology based on carbon nanotubes has been licensed and is in production in many fabrication facilities around the world. NRAM memory offers a significant speed advantage, (said to be hundreds of times faster than conventional NAND memory) and can be easily scaled to provide terabits of storage capacity which consume very little power. Key Features of N ...
Read more

›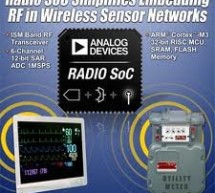 Multichannel time-synchronised mesh networks based on 802.15.4 radios address many of the challenges involved in designing wireless sensor networks, write Lance Doherty, Jonathan Simon and Thomas Watteyne from Linear Technology While both low-power sensors and wireless networking are now ubiquitous, there are still relatively few examples on the market of low-power wireless sensor networks. This is not for ...
Read more

›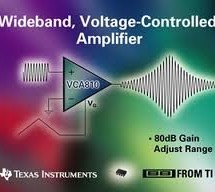 Description The LMH6882 is a high-speed, high-performance programmable differential amplifier. With a bandwidth of 2.4 GHz and high linearity of 42 dBm OIP3, the LMH6882 is suitable for a wide variety of signal conditioning applications. The LMH6882 programmable differential amplifier combines the best of both fully Differential amplifiers and variable gain amplifiers. It offers superior noise and di ...
Read more

›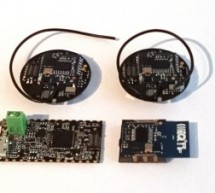 Internet of My Own Things Intelligence without ambition is a bird without wings. –Salvador Dali The Internet of Things has a different meaning for different people. For some, it means monitoring room temperatures from a mobile phone, whereas for other, it is controlling garden lighting from a laptop computer. For sports-minded people, it might mean logging their heart rate in real-time to a cloud service. I ...
Read more

›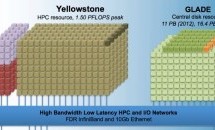 The L3GD20H is a low-power three-axis angular rate sensor. It includes a sensing element and an IC interface able to provide the measured angular rate to the external world through digital interface (I2C/SPI). The sensing element is manufactured using a dedicated micromachining process developed by ST to produce inertial sensors and actuators on silicon wafers. The IC interface is manufactured using a CMOS ...
Read more

›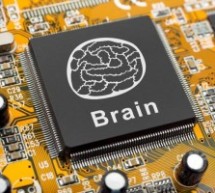 Description The PS25401A is an ultra high impedance non-contact solid state electric potential sensor. It can be used to detect field disturbance due to the movement of a near-by object. This functionality can be employed in a range of applications including security motion sensors and non-contact electric switches for lighting, door opening, toys etc The device uses active feedback techniques to both lower ...
Read more

›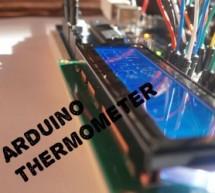 Hello, everyone !!! Today I'm going to show you how to make a thermometer with Arduino and LM35 termperature sensor, builded on a breadboard and conected together with jumpers (bunch of cables :D). Step 1: Gathering The Parts This is the list the parts needed to make the thermometer. If you dont have a 10k pot you can use 50k like me ! 1x Arduino UNO board 1x Breadboard 1x 16x2 LCD display 1x LM35 sensor 1x ...
Read more

›