By Stephen Evanczuk Contributed By Hearst Electronic Products 2015-01-28 Microinverters provide an effective solution to solar-energy harvesting by providing power conversion at the individual panel level. The emergence of highly integrated MCUs offers an attractive approach to microinverter design, providing an option that reduces the cost of complexity which limited widespread adoption of microinverters i ...
Read more

›
A device operates OK until it reaches stable operating temperature … a typical situation in praxis usually caused by a faulty component or faulty (cold) joint. Localization of such a fault is easy only if we can cool down (locally) a given component or a given joint. It´s often possible to suppose a source of malfunction, but to be able to localize it exactly, we´d need to change temperature of only one com ...
Read more

›
For the first time in 60 years, a new higher-performance semiconductor technology is less expensive to produce than the silicon counterpart. Gallium nitride (GaN), has demonstrated both a dramatic improvement in transistor performance and the ability to be produced at a lower cost than silicon. GaN transistors have unleashed new applications as a result of their ability to switch higher voltages and higher ...
Read more

›
I started playing with electronics back when I was 10 years old in Argentina, where I grew up. Then I got my ham radio operator license when I was 16 years old and I was very active in the ham club and on the air. It was then when I built my first vacuum tube transmitter and refurbished and old receiver (also vacuum tubes) that somebody from the club was throwing away. My interest for science and electronic ...
Read more

›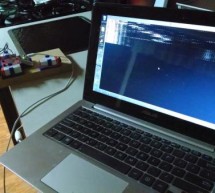 Over the last year I've been working towards an underwater sonar system for ROVs and surface boats. In order to learn the basic signal processing required to detect the echoes, I initially got a simple sonar working in air with a desktop conferencing USB speaker/mic running on Windows. A writeup, including source, is here. That article describes the algorithms used in detail and would be a good read if you ...
Read more

›
Based on 1.1-µm pixel technology, the AR1335 CMOS image sensor from ON Semiconductor provides 18% better sensitivity than previous-generation devices, along with increased quantum efficiency and linear well capacity to enable near-digital still-camera quality and low-light imaging on smart-phone cameras. The sensor's pixel and color filter processing increase sensitivity, allowing more light to be captured ...
Read more

›
In most cases, you measure current by converting it into a proportional voltage and then measuring the voltage. Figure 1 shows two typical methods of making the conversion. In one method, you insert a probing resistor, RP, in series with the current path and use differential amplifier IC1 to measure the resulting voltage drop (Figure 1a). A second method is a widely known operational amplifier current-to-vo ...
Read more

›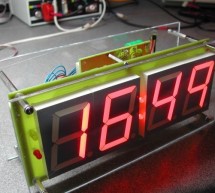 Here you will find complete construction details including circuit diagrams, PCB layouts and PIC firmware (and the source code). The code was written in Proton PIC BASIC but the good news is that there is now a free version of this compiler available for download; AMICUS18. ** UPDATED 17th Aug 2013 ** There was a bug in the firmware that prevented the backup battery from being recharged correctly. ** UPDATE ...
Read more

›
With a package outline of just 1.2 x 2mm the Micrel MIC95410 is able to switch loads of 7A in the voltage range of 0.5 to 5.5 V. The switch provides high-side switching and the company anticipates it will find applications in the field of computing generally and in ultra-dense embedded computer boards where high-current, low-voltage rails from sub-1V to 5.5V are required to be sectioned. The integrated 6.6 ...
Read more

›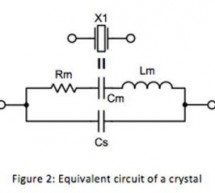 In our modern era, digital logic has become the core of all the electronics circuits either in the form of an FPGA, microcontroller, microprocessor, or discreet logic. Digital systems use many components that must be interconnected to perform the required functions.  The vital element for proper operation of such a digital system is a CLOCK signal that enables all these digital components to communicate and ...
Read more

›