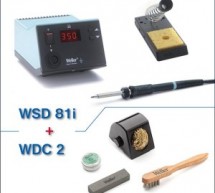 Reliable "industrial" station WSD81i for excellent price and a set with a value of 40 Eur as a free bonus – that´s our gift to you. Innovated soldering station Weller WSD81i was in-depth introduced to you in our article Weller WSD81i soldering station doesn´t need a calibration even after years. WSD81i soldering station hides behind a relatively plain classic design a top level technique. WSD81i uses "Silve ...
Read more

›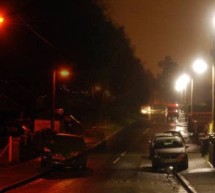 Making it easy to switch street lamps over to LEDs, is the way West Yorkshire's Harvard Engineering aims to sell LED lighting to councils. It has created the Retro LED family of 'gear-trays' which replace the original discharge lamp assembly – be it low-pressure sodium (SOX), high-pressure sodium (SON) or fluorescent. Each assembly is aimed at a particular make and model of street lamp, and fits on the orig ...
Read more

›
I needed small ultrasonic sensors for a flying sensor. So I got the smallest one - SRF01. Quite nice unit, works down to 0 cm. There were some problems with it - Maximum detection frequency is only ~14 Hz and the resolution isn't so great (1 cm). Also, on some occasions after falling from a high height the transducers broke and sensor would only give out constant distance reading. To fix the broken sensors ...
Read more

›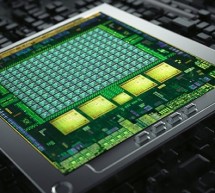 Three US companies are proposing to meet the growing data processing demands of cloud-based computing and online gaming by connecting up thousands of graphics processors in 'supercomputers'. Graphics processor firm Nvidia is working with IDT and Orange Silicon Valley to develop a scalable, low-latency cluster of up to 2,000 Tegra K1 mobile processors. For connecting the processors, the system uses RapidIO i ...
Read more

›
he industry drive toward smaller, lighter and more efficient electronics has led to the development of the Switch Mode Power Supply (SMPS). There are several topologies commonly used to implement SMPS. This application note, which is the first of a two-part series, explains the basics of different SMPS topologies. Applications of different topologies and their pros and cons are also discussed in detail. Thi ...
Read more

›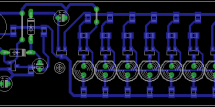 AN6877 is linear AF level meter IC produced by Panasonic and it is commonly found on many audio equipment. This chip is no longer manufactured by Panasonic and finding replacement chip for AN6877 is also quiet difficult. The circuit described in this article is design to replace AN6877 base LED drivers and it is based on commonly available components. This replacement LED driver is design using 10, MMBT3904 ...
Read more

›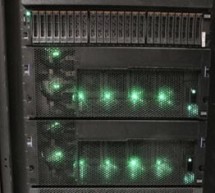 Altera and IBM have designed an FPGA-based reconfigurable processor to improve the performance of supercomputers. The firms have created the first FPGA-based accelerator for a POWER8 CPU which features shared virtual memory between the FPGA and processor and so improves system performance in high-performance computing (HPC) and data centre applications for data compression, encryption, image processing and ...
Read more

›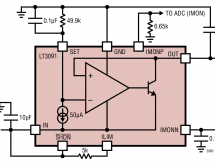 Features Output Current: 1.5A Single Resistor Sets Output Voltage 50μA SET Pin Current: ±1% Initial Accuracy Programmable Current Limit Positive or Negative Output Current Monitor Parallelable for Higher Current and Heat Spreading Low Dropout Voltage: 300mV Low Output Noise: 18μVRMS (10Hz to 100kHz) Configurable as a 3-Terminal Floating Regulator Wide Input Voltage Range: –1.5V to –36V Rail-to-Rail Output V ...
Read more

›
Minimum noise, easy speed control and a high power, those are another reasons why to decide for GreenTech EC fans from EBM-Papst. A term "EC fan" (electronic commutation) is generally used to mark energy-saving AC fans. In fact, these are DC (brushless) fans with AC/DC module and other electronics. EC fans reach up to 90% efficiency and they consume 50% less energy than traditional AC fans. At the same time ...
Read more

›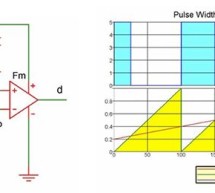 Switching DC-to-DC voltage converters ("regulators") comprise two elements: A controller and a power stage. The power stage incorporates the switching elements and converts the input voltage to the desired output. The controller supervises the switching operation to regulate the output voltage. The two are linked by a feedback loop that compares the actual output voltage with the desired output to derive th ...
Read more

›