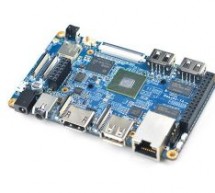 FriendlyARM released a new member to NanoPC family. NanoPC-T3. It's a powerful board for $75 (without shipping). The NanoPC-T3 Plus octa-core single board computer is designed and developed for professional and enterprise users. It uses the Samsung Octa-Core Cortex-A53 S5P6818 SoC. Compared to the FriendlyELEC NanoPC-T2 the NanoPC-T3 Plus not only has all the T2's interfaces and ports but also has a more po ...
Read more

›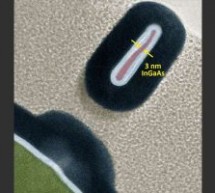 The process that modifies semiconductor material atom by atom could enable higher-performance electronics. Researchers from MIT and the University of Colorado have fabricated a 3-D transistor that's less than half the size of today's smallest commercial models. To do so, they developed a novel microfabrication technique that modifies semiconductor material atom by atom. The inspiration behind the work was t ...
Read more

›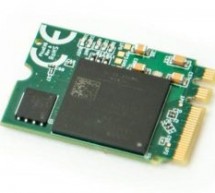 The Xilinx Artix dev kits that fit in your laptop. A convenient, affordable way to explore Xilinx PCIe IP. PicoEVB is an affordable, open source, development board which can be used to evaluate and prototype PCI Express designs using a Xilinx Artix 7 FPGA on Windows or Linux hosts. The boards are designed around the Artix 7 (XC7A50T). Use Cases While the main intent of PicoEVB is PCIe design prototyping, it ...
Read more

›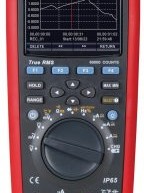 Hand multimeter/ datalogger with 60 000 counts, high precision, comprehensive graphic full-colour display and with the possibility to connect to a PC or a smartphone – that´s the UT 181 A. If you consider buying a top-class multimeter, probably you already know what you expect of it.  Let´s take a look with us at main or most interesting features of the UT 181 A:  Displaying on a full-colour backlighted TFT ...
Read more

›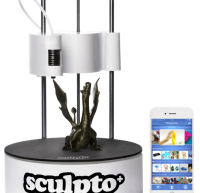 Two years ago, the Sculpto 3D printer appeared to make 3D printing more affordable and user-friendly for everyone. Recently, the new version Sculpto+came with more useful features, making it a unique printer with the same printing area and price range. The Sculpto+ printer is a compact printer for beginners, kids and adults to start with 3D printing in a simple way. In addition to small size and lightweight ...
Read more

›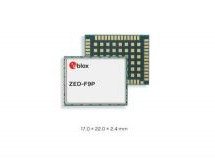 Multi-band GNSS receiver delivers centimeter level accuracy in seconds. The ZED-F9P positioning module features the new u-blox F9 receiver platform, which provides multi-band GNSS to high volume industrial applications in a compact form factor. ZED-F9P is a multi-band GNSS module with integrated u-blox multi-band RTK technology for centimeter-level accuracy. The module enables precise navigation and automat ...
Read more

›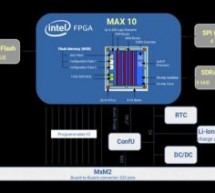 MX10 and SpiderSoM modules are outfitted with a USB device interface, applied with PIC16F1454 microcontroller (MCU). On the SoM side the MCU is connected to three interfaces: serial (if the other side is applied inside the FPGA), an I2C bus (connected to the module PMIC, charge controller, RTC and FPGA), and FPGA JTAG programming interface. The 70mm x 35mm modules support Linux Operating System, but current ...
Read more

›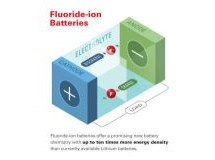 New co-authored paper demonstrates potential ten-fold energy density increase over existing lithium-ion battery technologies. Scientists from Honda Research Institute have collaborated with researchers at California Institute of Technology (Caltech) and NASA's Jet Propulsion Laboratory to develop a new battery chemistry that enables the use of materials with higher energy density and a more favorable enviro ...
Read more

›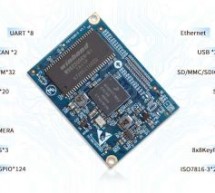 One thing about microcontrollers that will always be respected, is their ability to consistently provide real-time processing, low power, low cost, and most importantly a lot of I/Os. They excel quite well in those aspects, and in some cases they are indisputable, but when we deal with security and user interface comes into play, this is usually out of the question and designers usually result to an applica ...
Read more

›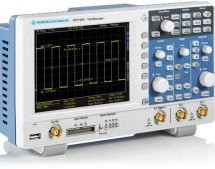 The new R&S®RTC1000 series oscilloscope Rohde & Schwarz is again expanding its oscilloscope portfolio with the launch of the R&S®RTC1000, R&S®RTM3000and R&S®RTA4000 series oscilloscopes. With this market introduction, Rohde & Schwarz has now the most up-to-date 1000, 2000, 3000 and 4000 class instruments on the market. The new R&S®RTC1000 series oscilloscope features the highest ...
Read more

›