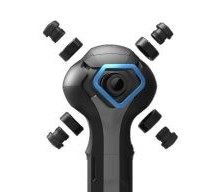 Capitalizing on the global trend of 360-degree imaging, ASPEED Technology Inc., the world's largest BMC (Baseboard Management Controller) SoC provider, is pleased to announce at MWC19 Barcelona the Cupola360 solutions, world's advanced Spherical Image Processor specifically designed for 360-degree Camera, as well as the accompanying apps, which cemented the company as the pioneer and leader in state-of-the- ...
Read more

›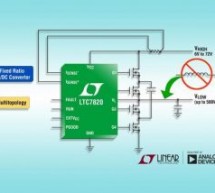 LTC7820 is, a high power fixed ratio charge pump DC/DC controller that eliminates the power inductor in a non-isolated intermediate bus converter, allowing up to a 50% reduction in circuit size and up to 4000 W/in³ power density. The 72V fixed-ratio DC/DC controller can deliver 500W. Non-isolated regulators and voltage level converters that employ energy storage in capacitors rather than inductors are well- ...
Read more

›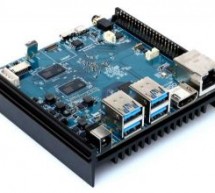 The ODROID-N2 SBC is a new generation single board computer that is more powerful, more stable, and faster performing than ODROID N1. The main CPU of the N2 is based on big.Little architecture which integrates a quad-core ARM Cortex-A73 CPU cluster and a dual core Cortex-A53 cluster with a new generation Mali-G52 GPU. Thanks to the modern 12nm silicon technology, the A73 cores runs at 1.8Ghz without thermal ...
Read more

›
Smartphone microscope as the name implies is basically a microscope which is compatible with a user's smartphone. They mostly made up of a soft pliable lens and uses the smartphone's camera. Smartphone microscopes have been in existence before, they are based on the use of external LEDs and usually get powered from an external source, these attachments have been quite larger and more cumbersome than the pho ...
Read more

›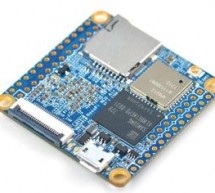 Back in 2016, FriendlyARM launched the NanoPi NEO Air, an ARM-based board that featured Allwinner H3 processor, 2.5GHz WiFi, Bluetooth 4.0 LE, a camera DVP interface, and a ton of GPIO pins. The board was relatively powerful for it's Nano size and it now costs around $28. Fast Forward to 2019, we have a new board called the TinyWiFi 5G based around the same NanoPi NEO board but not developed by FriendlyARM. ...
Read more

›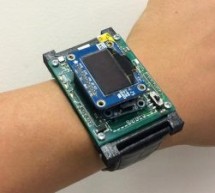 Mosquitoes are some of the most adept bloodsuckers on Earth. With a quick jab, sharp mouthparts plunge into human skin in search of a juicy blood vessel. It's no surprise, then, that bioengineers have used the pest as inspiration for a device to periodically and independently sample the blood of individuals with diabetes. Fingerpricking, the most common method used today, can be a tedious and painful proces ...
Read more

›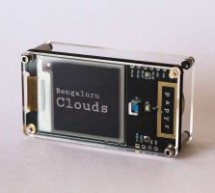 Paper is a Nordic nRF52840 epaper display that can be used for various low power wireless applications. It supports both BLE (BLE5, BLE Mesh) and 802.15.4 (Thread, Zigbee). The accompanying Android App will allow you to draw a shape or select and image and send it directly to the e-paper display. With the exploding number of connected devices being deployed, power consumption is a major concern. Technologie ...
Read more

›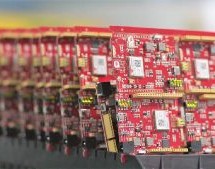 Quality is as important to us as it is to you. At Seeed Fusion, our manufacturing expertise can help you reduce errors and failure rates for a prototype or a mass-produced product. Whether there is a problem with one of the components, assembly, or the PCB design itself, any error can result in a non-functioning device which can be complicated or impossible to rectify. In the business for over 10 years, See ...
Read more

›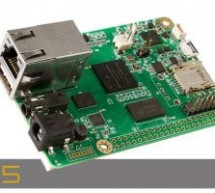 SBC-U5A & SBC-U5C – Credit Card Sized SBC (I.MX6 ULL) Novasom Industries' U5 is a small board, approximately credit card size, that consumes little power, but that can do much more than what you think thanks to the ARM core A7 and the optimization of our SW systems. Arrives with all necessary to guarantee an immediate bootstrap, driving an RGB display with its backlight and touchscreen, connecting via E ...
Read more

›
How to Route Differential Pairs in Autodesk EAGLE If you're designing a high speed PCB, then chances are you're working with the latest and most powerful technologies, like HDMI, USB3.0, Ethernet, or DDR. But with great power comes great responsibility! As a result, you'll likely be dealing with issues like electromagnetic interference (EMI) and noise. So what do you do about these problems? When you've got ...
Read more

›