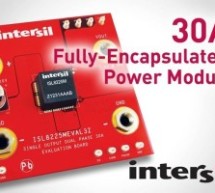 Description The Intersil ISL32600E, ISL32601E, ISL32602E and ISL32603E are ±15kV IEC61000 ESD protected, micro power, wide supply range transceivers for differential communication. The ISL32600E and ISL32601E operate with VCC ≥ 2.7V and have maximum supply currents as low as 100µA with both the transmitter (Tx) and receiver (Rx) enabled. The ISL32602E and ISL32603E operate with supply voltages as low as 1.8 ...
Read more

›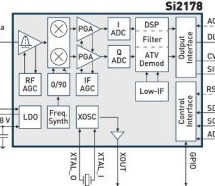 The Si2178/58/48/38/28 is Silicon Labs' fourth-generation hybrid TV tuner family supporting all worldwide terrestrial and cable TV standards. Requiring no external balun, SAW filters, wirewound inductors or LNAs, the Si21x8 offers the lowest-cost BOM for analog, digital and hybrid TV tuners, with or without a demodulator. Also included are an integrated power-on reset circuit and an option for single power ...
Read more

›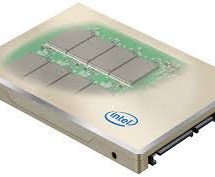 Wireless Fidelity or "Wi-Fi" plays a major role in today's communications by enabling constant connection in the 2.4 GHz and 5 GHz bands and broadband Internet access for users with laptops or devices equipped with wireless network interface while roaming within the range of fixed access points (AP) or a public hotspot. The BFx840xESD product family is a series of discrete hetero-junction bipolar transistor ...
Read more

›
The Avago Technologies MGA-43428 is a fully matched power amplifier for use in the 851-894 MHz band. High linear output power at 5V is achieved through the use of Avago Technologies' proprietary 0.25um GaAs Enhancement-mode pHEMT process. Features [-] High Gain: 34dB High Linearity performance: Max -50dBc ACLR at 27.2dBm linear output power Good efficiency Fully matched Built-in detector GaAs E-pHEMT Techno ...
Read more

›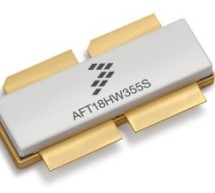 The AFT09S282NR3 80 watt RF power LDMOS transistor is designed for cellular base station applications covering the frequency range of 720 to 960 MHz. 900 MHz Typical Single-Carrier W-CDMA Performance: VDD = 28 Volts, IDQ = 1400 mA, Pout = 80 Watts Avg., Input Signal PAR = 7.5 dB @ 0.01% Probability on CCDF. Features Greater Negative Gate-Source Voltage Range for Improved Class C Operation Designed for Digit ...
Read more

›
The ADIS16488 iSensor® MEMS IMU is a complete inertial system that includes a triaxis gyroscope, a triaxis accelerometer, triaxis magnetometer and pressure sensor. Each inertial sensor in the ADIS16488 combines industry-leading iMEMS® technology with signal conditioning that optimizes dynamic performance. The factory calibration characterizes each sensor for sensitivity, bias, alignment, and linear accelera ...
Read more

›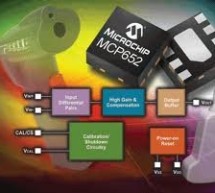 The MCP6N11 single instrumentation amplifier is optimized for single-supply operation with rail-to-rail input and output performance. Two external resistors set the gain, minimizing gain error and drift over temperature. The supply voltage range of 1.8V to 5.5V is low enough to support many portable applications. All devices are fully specified from -40 to +125C. Features Rail-to-rail Input and Output Gain ...
Read more

›
The ADE7816 is a highly accurate, multichannel metering device that is capable of measuring one voltage channel and up to six current channels. It measures line voltage and current and calculates active and reactive energy, as well as instantaneous rms voltage and current. The device incorporates seven sigma-delta (Σ-Δ) ADCs with a high accuracy energy measurement core. The six current input channels allow ...
Read more

›
Description Intersil Introduces Industry's Lowest Voltage, Micropower RS-485/RS-422 Transceiver Family New ISL3261x Family Simplifies Industrial Designs While Improving Reliability MILPITAS, CA -- (Marketwire) -- 01/24/12 -- Intersil Corporation (NASDAQ: ISIL) today introduced the ISL3261x series of RS-485/RS-422 transmitters and receivers designed to meet the strict power budgets of battery and remote sens ...
Read more

›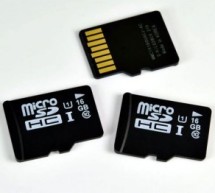 The ST6G3244ME is a dual supply, low voltage 6-bit bi-directional CMOS level translator for SD, mini SD and micro SD Cards. Designed for use as an interface between baseband and memory cards, it achieves high speed operation while maintaining CMOS low-power dissipation. The A-port is designed to track VCCA. The internal LDO is powered by VBATand provides a power supply of either 1.8 V or 2.9 V to the B-side ...
Read more

›