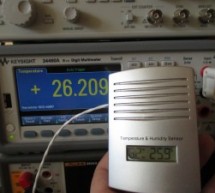 Recently I've found this piece of electronic on the dumpster, it was looking interesting - compact case with battery holder, LCD display, temperature and humidity sensor. It has also radio transmitter, but I'm not interested in it since I don't have the receiver station. I decided to bring it back to life.It seems that was previously immersed in water - whole PCB was covered in white stains, in addition rad ...
Read more

›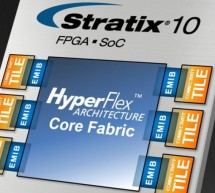 Altera has returned to its roots with its latest Stratix 10 FPGA family. The performance figures of this device are certainly impressive. It reminds me of the days when FPGAs were only ranked by their gate count process technology and clock speed. This was before suppliers felt they had to re-style FPGAs as configurable processors. Altera's capabilities in FPGA architecture design can be seen in the new Str ...
Read more

›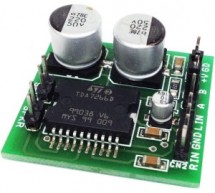 Tiny stereo audio amplifier board has been designed around SMD TDA7266D IC from ST. The TDA7266D is a dual bridge amplifier specially designed for Portable Audio, LCD TV/Monitor, PC Motherboard, and TV applications. This circuit provides high quality audio output of 3W approx. on each channel with standard audio signal input. The circuit works with 3.5V to 5V. Due to low supply input this amplifier is suita ...
Read more

›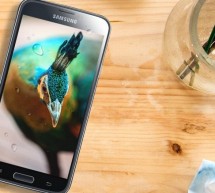 Samsung's decision to use more ARM processor cores in its smartphones and tablets is not surprising. But these are not Cortex-A series processors they are Mali graphics processing units (GPUs). ARM rival Imagination has the GPU of choice for the mobile market. Apple, Samsung, Motorola, Nokia all use PowerVR graphic processors developed by Imagination. As a result Imagination is the leading supplier of GPU I ...
Read more

›
Quad Flatpack No leads (QFN) packages offer at least one advantage over Ball Grid Array (BGA) packages: because the electrical connections are partly made via solder lands on the side of the component visual inspection of solder joints and repairing them is easier. Thermally enhancing a package for power applications can be done with a heat conducting pad underneath, but this makes visual inspection difficu ...
Read more

›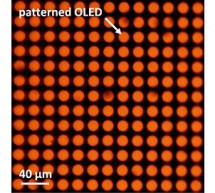 Imec and Fujifilm have demonstrated full-colour OLEDs by using their jointly-developed photoresist technology for organic semiconductors, a technology that enables submicron patterning. This paves the way to producing high-resolution and large organic electroluminescent (EL) displays and establishing cost-competitive manufacturing methods. Organic EL displays can be made thin and flexible with excellent res ...
Read more

›
Features Synchronous Boost and Buck Controllers When Cascaded, Allows VIN Above, Below, or Equal to Regulated VOUT of Up to 60V Wide Bias Input Voltage Range: 4.5V to 60V Output Remains in Regulation Through Input Dips (e.g. Cold Crank) Down to 2.2V Adjustable Gate Drive Level 5V to 10V (OPTI-DRIVE) Low EMI with Low Input and Output Ripple Fast Output Transient Response No External Bootstrap Diodes Required ...
Read more

›
Bringing more comprehensive support to its Embedded Video Engine (EVE) product offering, FTDI Chip introduces EVE Screen Designer – which is available to download for free. Suitable for use with Windows 7 and above, the development suite enables the creation of advanced human machine interfaces (HMIs), via EVE's  object-oriented approach, without any understanding of EVE display lists. This makes it more ac ...
Read more

›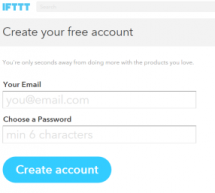 In this project you're going to monitor the status of a door using an ESP8266. The goal of this project is to show the endless possibilities that this $4 WiFi module offers when integrates with a free platform that I'm about to show you. Before continue reading this project, please complete the following tutorials or use them as a reference: How to get started with the ESP8266 How to Install the ESP8266 Boa ...
Read more

›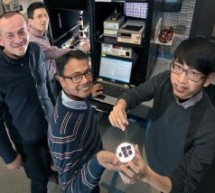 Research team showing off their quantum-dot doped nanomaterial (back to front: Chang-Yong Nam and Mircea Cotlet of Brookhaven Lab's Center for Functional Nanomaterials with Stony Brook University graduate students Prahlad Routh and Jia-Shiang Chen). (Source: Brookhaven) "Our particular 2-D material system (SnS2) [tin disulfide] is similar to Si [silicon], in that it has an indirect band gap, not providing s ...
Read more

›