LTC7820 is, a high power fixed ratio charge pump DC/DC controller that eliminates the power inductor in a non-isolated intermediate bus converter, allowing up to a 50% reduction in circuit size and up to 4000 W/in³ power density. The 72V fixed-ratio DC/DC controller can deliver 500W. Non-isolated regulators and voltage level converters that employ energy storage in capacitors rather than inductors are well- ...
Read more

›
MP3 Shield has been designed for various applications related to voice record and play using MP3 module with memory card storage, this shield can be used as standalone mode or Digital mode by serial interface. In standalone mode it can play 16 messages with couple of other functions, Standalone operation possible by connecting resistors and push switches on ADC pins of the module check data sheet for switch ...
Read more

›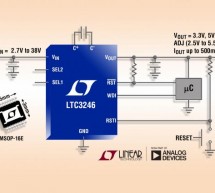 LTC3246 is a low noise buck-boost charge pump with integrated watchdog timer capable of up to 500 mA of output current. It uses multimode switched capacitor conversion to maintain regulation over a 2.7V to 38V input voltage range and produces a regulated 3.3V, 5V, or externally adjustable (2.5V to 5V) output. Internal circuitry automatically selects a conversion ratio of 2:1, 1:1 or 1:2 to optimize efficien ...
Read more

›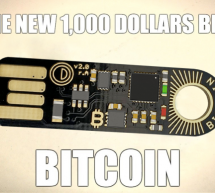 Opendime is a small USB stick that allows you to spend Bitcoin like a dollar bill. Pass it along multiple times. Connect to any USB to check balance. Unseal anytime to spend online. Hopefully everyone who needed an Opendime for Christmas has got it under the tree already, because we are now out of stock! But the big news is we've redesigned the hardware and improved it. Same price, same concept, but some us ...
Read more

›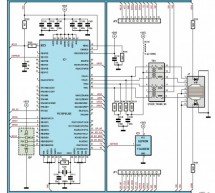 An Internet connection would be a valuable addition to many projects, but often designers are put off by the complexities involved. The 'NetWorker', which consists of a small printed circuit board, a free software library and a ready-to-use microcontroller-based web server, solves these problems and allows beginners to add Internet connectivity to their projects. More experienced users will benefit from fea ...
Read more

›
This is the third in my series of minimalist watches based on the ATtiny85. This version displays the time by drawing an analogue watch face on a miniature 64x48 OLED display. It uses a separate crystal-controlled low-power RTC chip to keep time to within a few seconds a month, and puts the processor and display to sleep when not showing the time to give a battery life of over a year: The Tiny Face watch ba ...
Read more

›
Based on Nordic Semiconductor's nRF52832 Bluetooth low energy System-on-Chip (SoC), this development kit incorporates nine different sensors plus a microphone and speaker, and enables app developers to configure, test, and demonstrate Bluetooth low energy IoT devices linked to mobile apps and Cloud platforms without needing RF firmware coding skills or development tools The Nordic Thingy:52 enables an app d ...
Read more

›
Intro My cheap plug in hot glue gun died and looking for a replacement I found this: the Bosch GluePen What does it do? it's a hot glue gun for 7 mm glue sticks that warms up in 15 seconds. Charges via micro USB. Much better than my old one that needed ~5 minutes to warm up for probably half a minute of gluing. I am very happy because of the fast warm up, wireless operation and small size. Battery should la ...
Read more

›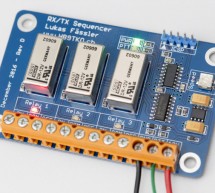 Much like the beacon keyer presented here earlier, this RX/TX sequencer is a simple but useful little device. Its typical use is in ham radio applications when a separate power amplifier (PA) and/or a sensitive low-noise pre-amplifier (LNA) is used. Care has then to be take to safely transition between RX and TX states – and that's where this sequencer comes in. Why a sequencer? There are many sequencer des ...
Read more

›
It can be controlled through logic levels to set the speed and the direction of the rotation of CC brushed motors and stepper motors; outputs have LEDs indicating the rotation direction. The circuit board we are presenting this time is based on the dual-bridge driver L298N, in a traditionally mounted version in a Multiwatt container with 15 staggered pins; it has two terminal blocks for attaching to ...
Read more

›