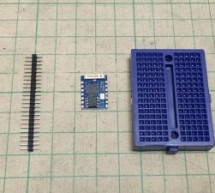 This instructables show how to test ESP board on bread board without soldering, especially for ESP-07 and ESP-12(E) and may be ESP-03. ESP board most require 2 mm pitch connector but most bread board are 2.54 mm pitch, It need some tricks on connect between ESP board and bread board. Step 1: Preparation 2 mm pitch male pin connector with 14 or more positions, e.g. http://www.digikey.com/product-detail/en/3m ...
Read more

›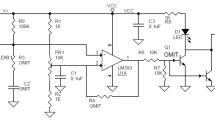 Dark activated LED light is a simple project which operates a LED when the light falling on the LDR goes below a set point.  The circuit is built using LM393 comparator, LDR as light sensor, preset (potentiometer) for sensitivity adjustment, transistor to drive the LED. The project can also be considered for use in energy saving application. Features Input – 12 V @ 1A LED 12V 500mA Maximum (6W) Onboard Pres ...
Read more

›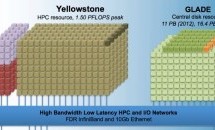 The L3GD20H is a low-power three-axis angular rate sensor. It includes a sensing element and an IC interface able to provide the measured angular rate to the external world through digital interface (I2C/SPI). The sensing element is manufactured using a dedicated micromachining process developed by ST to produce inertial sensors and actuators on silicon wafers. The IC interface is manufactured using a CMOS ...
Read more

›
The MAX1720x/MAX1721x are ultra-low power stand-alone fuel gauge ICs that implement the Maxim ModelGauge™ m5 algorithm without requiring host interaction for configuration. This feature makes the MAX1720x/MAX1721x excellent pack-side fuel gauges. The MAX17201/MAX17211 monitor a single cell pack. The MAX17205/MAX17215 monitor and balance a 2S or 3S pack or monitor a multiple-series cell pack. To prevent batt ...
Read more

›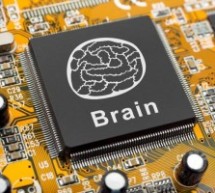 Description The PS25401A is an ultra high impedance non-contact solid state electric potential sensor. It can be used to detect field disturbance due to the movement of a near-by object. This functionality can be employed in a range of applications including security motion sensors and non-contact electric switches for lighting, door opening, toys etc The device uses active feedback techniques to both lower ...
Read more

›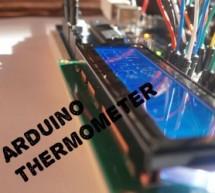 Hello, everyone !!! Today I'm going to show you how to make a thermometer with Arduino and LM35 termperature sensor, builded on a breadboard and conected together with jumpers (bunch of cables :D). Step 1: Gathering The Parts This is the list the parts needed to make the thermometer. If you dont have a 10k pot you can use 50k like me ! 1x Arduino UNO board 1x Breadboard 1x 16x2 LCD display 1x LM35 sensor 1x ...
Read more

›
This project was one of my final projects I did on my exchange studies in Finland. For this project I worked together with Fatbardh. This is a much larger and more advanced version of one of my first projects ever. Also a solar tracker: http://www.instructables.com/id/Arduino-Solar-Tracker/ . The features of this solar tracker are: Solar tracking: making sure the solar panels are aligned to the sun as long ...
Read more

›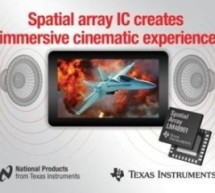 Texas Instruments' LM48901 is a quad Class D amplifier that utilizes Texas Instruments' proprietary spatial sound processor to create an enhanced sound stage for portable multimedia devices. The Class D output stages feature Texas Instruments' edge rate control (ERC) PWM architecture that significantly reduces RF emissions while preserving audio quality and efficiency. The LM48901's flexible I²S interface i ...
Read more

›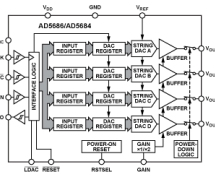 The AD5686, a member of the nanoDAC+™ family is a low power, quad, 16-bit buffered voltage output DAC. The device includes a gain select pin giving a full-scale output of 0V to VREF (gain = 1) or 0V to 2VREF (gain = 2). The device operates from a single 2.7 V to 5.5 V supply, is guaranteed monotonic by design, and exhibits less than 0.1% FSR gain error and 1.5 mV offset error performance. The device is avai ...
Read more

›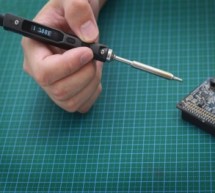 The Chinese company Seeed Studio offers a lot of interesting things for electronics enthusiasts. Along with selling products from various manufacturers, Seeed develops and produces their own products, many of which are very innovative. For instance, a year ago we had a close look at the DSO Nano V3 miniature oscilloscope. Seeed has also developed their own miniature soldering iron, which is now available in ...
Read more

›