Modern battery operated portable devices use smart battery packs. Every new development of an electronic medical device must follow strict design flow defined by world-wide or local regulatory directives. The development process of any such device using smart battery pack requires specific operating conditions to meet the testing criteria. When smart battery pack is one of the main power sources the host sy ...
Read more

›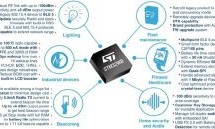 The new STM32WB from STMicroelectronics is a new wireless supporting System on a chip (SoC) that comes with a fully-featured ARM Cortex-M4 (@ 64 MHz) based microcontroller to run the main computing processes. It also has an ARM Cortex-M0+ core (@ 32 MHz) to offload the main processor and offer real-time operation on the Bluetooth Low Energy (BLE) 5 and IEEE 802.15.4 radio. The SoC can also run other wireles ...
Read more

›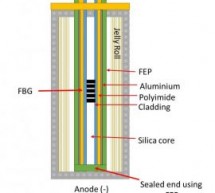 Researchers at the University of Warwick in the UK have developed sensors which measure the internal temperature and electrode potential of Lithium batteries. The technology is being developed by the Warwick Manufacturing Group (WMG) as a part of a battery's normal operation. More intense testings have been done on standard commercially available automotive battery cells. If a battery overheats it becomes a ...
Read more

›
Technologic Systems has begun testing its first i.MX6 UL (UltraLite) based board, which is also its first computer-on-module that can work as a single board computer. The footprint of 75 x 55mm TS-4100 module features a microSD slot, onboard eMMC, a micro-USB OTG port with power support, and optional WiFi and Bluetooth. This board offers long-term support and a temperature operating range of -40 to 85°C, an ...
Read more

›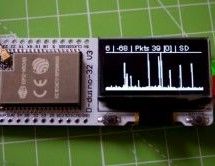 Wi-Fi Packet Monitors are usually a computer program or sometimes a piece of computer hardware that can be used to intercept and log traffic over a Wi-Fi network. My favorite software tool of all is the popular Wireshark which I have used several times for hacking Wi-Fi based hardware, like integrating the common Wi-Fi smart socket with OpenHAB. Packet monitor tools give the possibility of seeing what type ...
Read more

›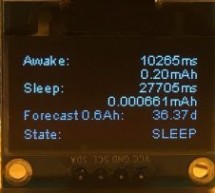 In this post I'm going to show you how you can monitor the power consumption of your battery driven (ESP8266/ ESP32) device. Measuring the power consumption over a full activity/ sleep cycle is the precondition to optimize your code for a longer battery runtime. Only with a reliable tool you can decide which code changes lead to less consumption. In a later post we'll look at some tweaks we can apply to the ...
Read more

›
Heightened accuracy and speed in an operational amplifier (op amp) has a direct relationship with the magnitude of its power consumption. Decreasing the current consumption decreases the gain bandwidth; conversely, decreasing the offset voltage increases the current consumption. Many such interactions between op amp electrical characteristics influence one another. With the increasing need for low power con ...
Read more

›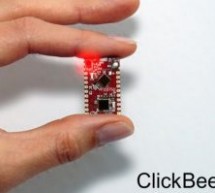 Adding components from Ambiq Micro and Talent Highland, Fujitsu Electronics Europe has increased its Bluetooth Low Energy portfolio. The additional products offer customers high integration, low power consumption and flexibility, says Fujitsu Electronics Europe (FEE), and it has produced the ClickBeetle reference platform (pictured) to facilitate the integration of Bluetooth Low Energy products into applica ...
Read more

›
STORY Why: We built the Pirl Charger because we were unhappy with the quality of existing chargers. Few consumers know they gradually ruin their expensive devices by using poor quality chargers that deliver high noise, high ripple energy. Every consumer device comes with a charger, and those are usually well-built, but they usually have only one port, and if you lose it, you usually buy an aftermarket charg ...
Read more

›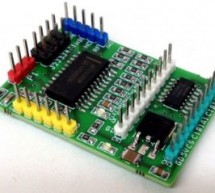 The board shown here is a breakout board for MC33035 brushless motor controller. It requires an output buffer IPM module or Mosfets to complete the closed loop brushless motor driver. MC33035 IC is the heart of the project; the project provides 6 PWM pulses as well 6 Inverse pulses outputs. On board Jumpers helps to change the Direction, Enable, Brake, and 60/120 phasing Header connector provided to connect ...
Read more

›