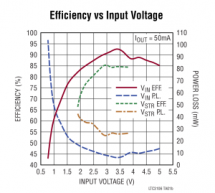 Features Dual Input Buck-Boost with Integrated PowerPath™ Manager Ultralow Start-Up Voltages: 850mV Start with No Backup Source, 300mV with a Backup Source Compatible with Primary or Rechargeable Backup Batteries Digitally Selectable VOUT and VSTORE Maximum Power Point Control Ultralow Quiescent Current: 1.6μA Regulated Output with VIN or VSTORE Above, Below or Equal to the Output Optional Backup Battery Tr ...
Read more

›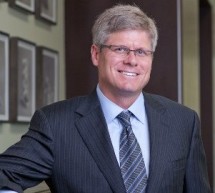 Qualcomm is dropping ARM for its next top-of-the-range mobile processor. "With the 810 (Snapdragon 810) we made a conscious decision to use licensed cores to accommodate the accelerated shift to 64 bit," says Qualcomm CEO Steve Mollenkopf, "our next premium processor will use our own 64 bit custom CPU architecture as well as the most advanced process node."The new processor will be, says Mollenkopf "a devic ...
Read more

›
It has been a while since i posted my Tinker Rule which i made during college days. I received a few requests for the ready to etch pdf which helped me gauge if this seemed to be useful to people. The response was somewhat positive and so, i decided to put in some extra effort and make it handy, portable and manufacturable ! My initial scale was big and not handy, So, this one should be small and compact an ...
Read more

›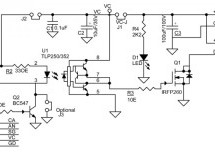 DC Output Solid State Relay 10Amps 60V DC (Optically Isolated Input) This project has been designed around TLP250/352 which is Opto-Coupler IGBT/MOSFET Gate Driver from Toshiba and Mosfet IRFP260 from IR, This relay consists of optically isolated gate driver and low impedance Mosfet. The combination of low resistance and high load current handling capabilities make this Relay suitable for a variety of switc ...
Read more

›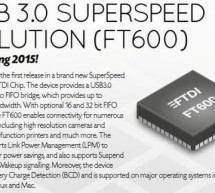 The FT600 is a high speed USB 3.0 FIFO bridge with up to 5Gbps of bandwidth. It comes with the option of 16 and 32 bits wide parallel FIFO interface. FT600Q is a 56-pin QFN package with the 16-bit option and FT601Q is a 76-pin QFN package with the 32-bit wide FIFO bus interface. Both of these chips support up to 8 endpoints other than the management endpoints. For more detail: High Speed USB 3.0 inte ...
Read more

›
This reference design is a low-cost development kit based on Kinetis EA series MCUs that allows faster prototyping and tool reuse. This evaluation board features either one of the KEA128, KEA64 or KEA8 MCUs, depending on the board version. This particular design uses KEA128. The Kinetis EA series MCUs are a highly scalable portfolio of 32-bits ARM Cortex -M0+ MCUs aimed for general automotive applications. ...
Read more

›
Update! Here is a post with the BOM for the project. Sometime ago I came across the Arducam Mini which is quite a nice camera module from UCTronics. It is a small PCB with a two megapixel OmniVision OV2640 sensor, an interchangeable lens and an FPGA to do the heavy lifting of image processing and JPEG encoding. Priced at around 24 Euros (lens included) you can easily buy a few without hurting your wallet an ...
Read more

›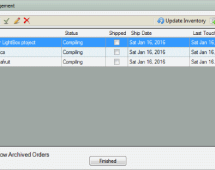 The Windows Hobbyist Electronic Inventory System or WinHesit is an electronics component organizer on steroids that was developed with the electronic hobbyist in mind. Designed to be light weight, responsive and most of all easy to use it also allows a lot of information to be optionally entered for those that need to store more data that is to be associated with the component. WinHeist can be used right ou ...
Read more

›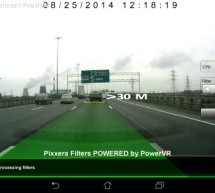 Imagination Technologies says highly parallel graphics processors in mobile phones can be doing more processing. The UK-based company has announced a new PowerVR imaging framework for Android, which will allow computational photography and computer vision functions to be integrated into the phone's camera applications. Processing intensive functions which are ideal for the low-power highly parallel GPUs are ...
Read more

›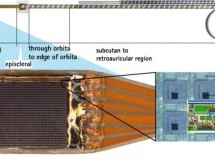 What if you could cure blindness as easily as turning on the lights? That's what one doctor and his team are hoping to achieve with a clinical trial that uses a new form of retina implant to return sight to patients who have  lost the ability to see. And for one of the six patients, it's been a pretty incredible journey. Rhian Lewis was just a toddler when her parents noticed she had trouble seeing in the d ...
Read more

›