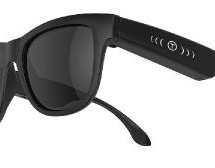 In the last few years, we have seen an increasing interest in smart glasses. Some analysts believe that in the next few years, smart glasses will be at the center of consumer and business electronics in the same way that smartphones are today. Companies and Startups like Google, Intel, Vue, Vuzix, and many others have all come up with their smart glass initiative, and even Apple has many smart-glasses paten ...
Read more

›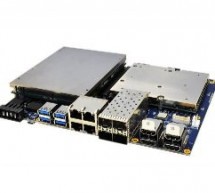 Connect Tech Inc's V7G System, which is also listed as the "COM Express Type 7 + GPU Embedded System", is the first Xeon-D based SBC-like product. The V7G houses a 5th Gen "Broadwell" Xeon-D based COM Express Type 7 module and it can house three Nvidia Pascal-driven graphics boards. No OS support was listed yet, but it is expected to work with Linux or Windows. This 216 x 164mm footprint system can drive 4x ...
Read more

›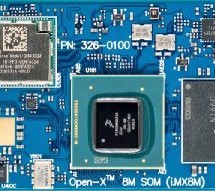 The Canada based company Intrinsyc has announced the Open-X 8M System on Module (SOM) a month ago. Now Open-X 8M is followed up with a Mini-ITX form factor Open-X 8M Development Kit build. The kit includes a GbE port, dual USB 3.0 ports, M2 expansion, and much more user-friendly features. The Open-X 8M SOM can run Linux and Android 8.0 on the high-end Quad model of the i.MX8M, the same model used by most of ...
Read more

›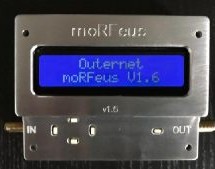 MoRFeus is a 30 MHz–6 GHz field-configurable Fractional-N wideband frequency converter and signal generator. Its LCD display and button interface enable dynamic field-level configuration - from switching between signal generator and other modes, to setting the local oscillator frequency and more. It was designed for wideband frequency up- and down-conversion - with an LO frequency range of 85 MHz–5.4 GHz an ...
Read more

›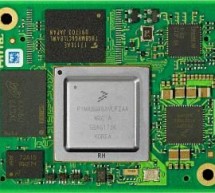 Phytec has updated their product pages for three new PhyCore modules, all of which support Linux. The three modules, which employ three different flavors of i.MX8 SOC is phyCORE-i.MX 8X, i.MX 8M, and i.MX 8 SBCs. The PhyCore COMs are based on NXP's Cortex-A53 based i.MX8M, its -A53 and -A72 equipped i.MX8 Quad, and its -A35 based i.MX8X. The i.MX8X SoC found on the phyCORE-i.MX 8X module. This board focuses ...
Read more

›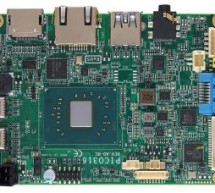 Axiomtek, a Taiwan based company has introduced new Pico-ITX form factor SBCs using Intel's Apollo Lake processor. This line of SBCs from Axiomtek started with PICO312 with minimal coastline ports, and then followed with a COM-like PICO313. Recently they launched a similar 100 x 72mm PICO316 SBC with more versatile ports than the original PICO312. This PICO316 SBC is powered by Intel Pentium N4200 or Intel ...
Read more

›
Expanding its range of embedded-core DC/DC converters, Murata Power Solutions adds the NXF1 series of regulated, high isolation converter with 3.3 or 5.0V outputs. Inputs available are nominal 3.3 and 5.0V in an industry-standard, surface-mount package with a low profile of 5.1mm. Line regulation is typically better than 0.03 per cent and load regulation is typically better than 0.5 per cent. All parts have ...
Read more

›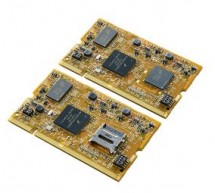 Artila Electronics, a professional in development and manufacture of ARM-based embedded Linux systems, has released a SODIMM module M-X6ULL based on NXP i.MX6ULL processor family. The new M-X6ULL is designed to meet the needs of many general embedded applications that require power efficient, high performance and cost optimized solution, as well as embedded systems that require high-end multimedia applicati ...
Read more

›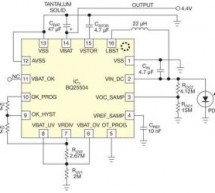 The bq25504 from Texas Instruments is a good candidate to become a milestone on the road to micro-power management and energy harvesting. A prominent feature of this IC is its ability to start up at a supply voltage as low as 330 mV typically, and 450 mV guaranteed. With an SMD inductor and a few capacitors and resistors, it forms a dc-dc converter with a high power efficiency that is unprecedented, especia ...
Read more

›
If you are still on the lookout for a system-on-module based on Rockchip RK3399, then another SoM to put for consideration is the OpenEmbed em3399. OpenEmbed has launched their first system-on-module referred to as the em3399 SoM board and even comes with an optional "emPAC-RK3399-EVB" evaluation board. The em3399 SoM supports 2GB to 4GB DDR3L RAM and 16GB to 128GB eMMC 5.1. It provides support for HDMI 2.0 ...
Read more

›