Minimum noise, easy speed control and a high power, those are another reasons why to decide for GreenTech EC fans from EBM-Papst. A term "EC fan" (electronic commutation) is generally used to mark energy-saving AC fans. In fact, these are DC (brushless) fans with AC/DC module and other electronics. EC fans reach up to 90% efficiency and they consume 50% less energy than traditional AC fans. At the same time ...
Read more

›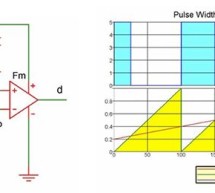 Switching DC-to-DC voltage converters ("regulators") comprise two elements: A controller and a power stage. The power stage incorporates the switching elements and converts the input voltage to the desired output. The controller supervises the switching operation to regulate the output voltage. The two are linked by a feedback loop that compares the actual output voltage with the desired output to derive th ...
Read more

›
Dual Motor L298 H-Bridge Control project can control two DC motors connected to it. The circuit has been designed around popular dual H-Bridge L298 from ST. This circuit has current sense resistors for both H-bridges to provide voltage which enables this board to use in stepper motor applications. Specifications Motor supply : 7 to 46 VDC Control Logic Supply : Standard TTL logic level Output DC drive to mo ...
Read more

›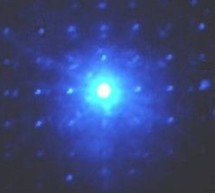 Even in these tricky financial times, opto-electronics is offering sufficient funding draw to allow entrepreneurs to start technology companies. One such firm is cork-based InfiniLED, which emerged from the Tyndall National Institute, becoming a company late in 2010. Unusually for a start-up "we were in the strange position of spinning-out of the Institute with a number of customers", chief commercial offic ...
Read more

›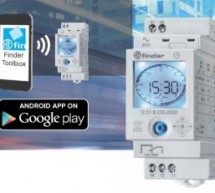 Yes, these are your options when you want to set time relay of 12.51 series from Finder producer. Italian producer accommodated less active installers that can now set, resp. program time relay also lying down. Of course, something for something – you need to have a computer but luckily it is something that almost any installer has in his pocket – a smartphone supporting NFC. So, how does it work and what n ...
Read more

›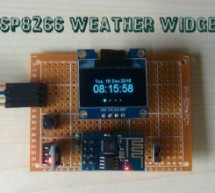 Welcome to my new Weather Widget Project. A weather widget is a application that can be downloaded on your PC, laptop or a mobile device and perform the job of providing easy access to weather information.But I was always trying to make something different.So I go through the internet to get some ideas.After few days of my work, finally I made it.I am sharing this so that any one can make it easily. This is ...
Read more

›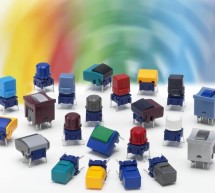 ompany MEC, Dutch producer of top-class push-button switches Multimec, Unimec and others comes with good news for developers and producers of electronics. Well-known reliable push-buttons were in majority of cases available in so called standard version (L6, -40...+115°C) and in a high-temperature version (H9, -40...+160°C). From now on, all types will be gradually available only in a "high temperature" ver ...
Read more

›
Description The LT®8331 is a current mode DC/DC converter with a 140V, 0.5A switch operating from a 4.5V to 100V input. With a unique single feedback pin architecture, it is capable of boost, SEPIC, flyback or inverting configurations. Burst Mode operation consumes as low as 6μA quiescent current to maintain high efficiency at very low output currents, while keeping typical output ripple below 20mV. The int ...
Read more

›
Altera is providing programming support for its ARM-based SoCs using industry-standard workflows from MathWorks. Release 2014b from MathWorks includes an automated, model-based design workflow optimised for Altera SoCs. Designers using this flow can accelerate their algorithmic designs in Altera SoCs while staying in a high-level programming environment and save weeks of development time. "Today's announcem ...
Read more

›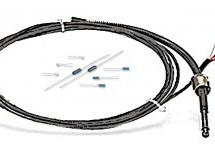 The devices developed in the lab of Rice chemist James Tour are geared toward electronics and apparel. They are the subject of a new paper in the journal Advanced Materials. Microsupercapacitors are not batteries, but inch closer to them as the technology improves. Traditional capacitors store energy and release it quickly (as in a camera flash), unlike common lithium-ion batteries that take a long time to ...
Read more

›