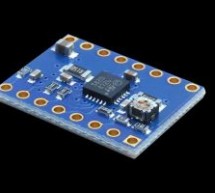 It provides a very compact solution to evaluate the performance of the STSPIN820 stepper motor driver with a minimum set of additional equipment and without the need of additional devices. The hardware is fully compatible to be used together with RAMPS or other similar FFF 3D printing platforms, representing a very fast drop-in replacement of similar solutions. Contrary to most other competitors solutions, ...
Read more

›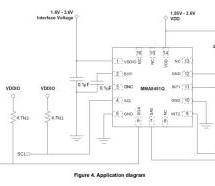 Process computer designs usually start out with an accelerometer. As reliability problems creep in, making the switch to a more "professional" solution is beneficial. Accelerometers are based on the MEMS principle: instead of being a purely solid-state affair, the inside of the chip contains a micromechanical motion sensor along with a small mass. In addition to that, a set of transducer circuits are provid ...
Read more

›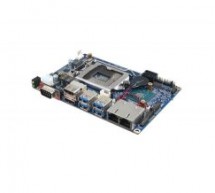 Avalue recently announced a Linux-friendly 3.5″ ECM-CFS Single Board Computer with a choice of Intel's latest 8th Gen "Coffee Lake" S-series processors. It also features triple display support, 2x GbE, 4x USB 3.1, 2x SATA, and mSATA. This SBC is considered as the world's first 3.5-inch SBC to feature Intel's 8th Gen "Coffee Lake" processors. Avalue's 146 x 101mm ECM-CFS SBC is designed keeping various appli ...
Read more

›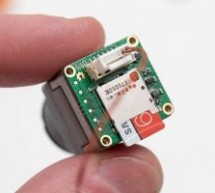 DESCRIPTION A small PCB designed to attach to the backside of the FLIR Boson Thermal Camera. The PCB facilitates configuration of the camera along with capturing data to an SD card. This project is mostly an exercise in project-based learning. Instead of researching and reading about FPGAs, I want to create a project actually using them. Of course, this means that I'll likely get things wrong, but that's ju ...
Read more

›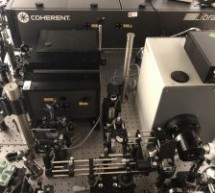 Light moving in vacuum is the fastest thing in the universe. Scientists have tried many times before to catch it on the move with some success. This time a new equipment built by Caltech scientists pulls down a mind-blowing 10 trillion frames per second, meaning it can capture light as it travels along, and also they are working to make it a hundred times faster. Understanding how light moves through a medi ...
Read more

›
CubieTech recently announced a new SBC CubieBoard9 on their product page. This SBC is yet unpriced and also not reached the CubieBoard.org community website. CubieBoard9 features a quad A53 Actions S900 SoC, 3GB LPDDR3, 16GB eMMC, WiFi/BT, and dual independent displays with HDMI, MIPI-DSI, LVDS, and eDP. Back in 2014, CubieTech announced Allwinner A80 based CubieBoard8 that was never launched in the market ...
Read more

›
Analog Devices announces the Power by Linear™ LTC4126, which expands its offerings in wireless battery charging. The LTC4126 combines a wireless powered battery charger for Li-Ion cells with a high efficiency multi-mode charge pump DC/DC converter, providing a regulated 1.2V output at up to 60mA. Charging with the LTC4126 allows for a completely sealed end product without wires or connectors and eliminates ...
Read more

›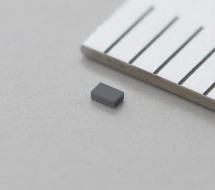 Measuring just 0.9×0.6×0.3mm (50 % smaller than a conventional 32.768 kHz crystal resonator), the WMRAG series 32.768 kHz MEMS resonator is the world's smallest, claims manufacturer Murata. Murata Manufacturing Co., Ltd. (Head Office: Nagaokakyo-shi, Kyoto; Chairman of the Board and President: Tsuneo Murata) has developed the world's smallest 32.768kHz MEMS resonator, which is expected to make a significant ...
Read more

›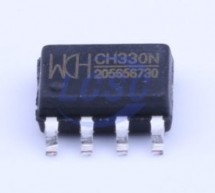 Recently the hobbyist market has seen the appearance of the Air602 low-cost ARM WiFi module. This module might be a potential competitor of ESP8266, another low-cost powerful WiFi module, that took the electronics hobbyists by storm long ago and is still extremely popular. But what's more interesting about the Air602 module is the usage of a completely new USB to Serial Chip – WCH CH330N. This chip has feat ...
Read more

›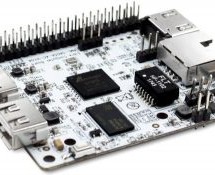 Libre Computer has successfully launched a smaller, less powerful follow-up to its Le Potato SBC, the "La Frite SBC. The La Frite SBC is a small version of the Le Potato SBC, that has a quad -A53, HD-only Amlogic S805X, a Raspberry Pi A+ footprint and GPIO connector, and mainline Linux support. The 64 x 55mm La Frite is roughly modeled on the 65 x 56mm Raspberry Pi Model A+. The new board has a different la ...
Read more

›