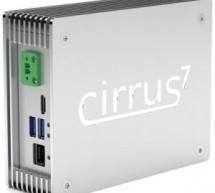 Cirrus7 has launched an "AI-Box TX2" mini-PC with a Jetson TX2 module with -20 to 70°C extended temperature support. Cirrus7 also offers four Kaby Lake-based mini-PCs and a new Gemini Lake model. The AI-Box TX2 has a similar build like its earlier 7th Gen Kaby Lake-based mini-PCs, but it is the smallest of all with 155 x 120 x 49mm dimensions. The AI-Box TX2 is designed based on the Jetson TX2 module, which ...
Read more

›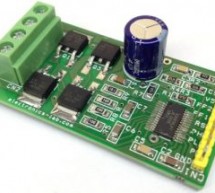 This tiny board designed to drive bidirectional DC brushed motor of large current. DC supply is up to 50V DC. A3941 gate driver IC and 4X N Channel Mosfet IRLR024 used as H-Bridge. The project can handle a load up to 10Amps. Screw terminals provided to connect load and load supply, 9 Pin header connector provided for easy interface with micro-controller. On board shunt resistor provides current feedback. Th ...
Read more

›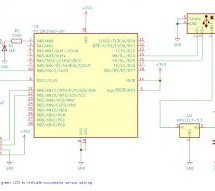 We initially developed this USB atmospheric pressure monitor to study some operating characteristics of Bosch BMP180 sensor. BMP180 is low cost sensor to measuring barometric pressure and temperature. According to the data sheet this sensor can use to measure pressure ranging between 300hPa to 1100hPa. This sensor is introduced couple of years back but still it is popular due to lower cost and simplicity. W ...
Read more

›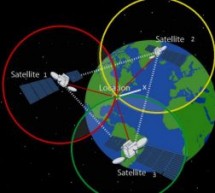 You're in a crowded street with many high buildings around you and you find your car position on Google maps is wrong. That's usual, right? This is caused from (fake/distorted) GPS signals reflected from the high buildings around you which make your GPS receiver do some wrong calculations. Even with no wrong calculations, the current GPS accuracy is about 5 meters, but this is going to change in next year 2 ...
Read more

›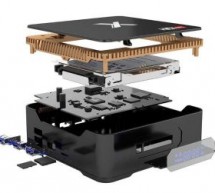 Different models of the Amlogic TV boxes have been released so far, one of those was the X96 Max or the Beelink GT1 Mini which doesn't provide support for internal storage. The newest version of these TV boxes is the A95X Maxwhich has been updated based on the previous version, contains all the features of its predecessor (The X95 MAX). This new box is one of the first TV Boxes to run on Android Oreo (Andro ...
Read more

›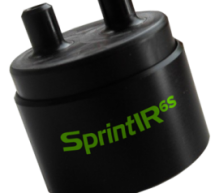 Gas Sensing Solutions (GSS) Ltd is a designer and manufacturer of low power, high speed Non-Dispersive Infrared (NDIR) carbon dioxide gas sensors. Recently, it has claimed a new speed record for its SprintIR6S NDIR CO2 sensor. The new sensor comes with response rates that had never been reached before by any other NDIR CO2 sensors. It can take up to 20 readings per second, and has a six-times faster respons ...
Read more

›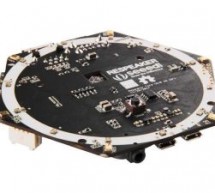 The ReSpeaker Core v2.0 allows developers create powerful and impactful voice and sound interfaces. Suitable to use as a base for smart assistance as well as responding to environmental sounds, the ReSpeaker Core v2.0 was designed with the idea that developers deserve to have many options available to them. We received much feedback from ReSpeaker Core v1 users and have added many requested features. Differ ...
Read more

›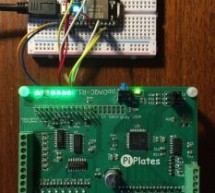 The ppDAQC board from Pi-Plates.com is an inexpensive yet powerful solution for expanding the input/output capabilities of the Spark Core. And since Pi-Plates are stackable, it is a simple task to scale up the I/O capabilities of a single Core. All that is required for connectivity are the four SPI signals (signals A2-A5) as well as a single digital output (D6). Power can come from the Core or from the ppDA ...
Read more

›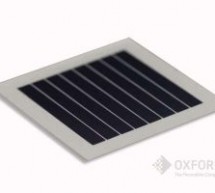 Oxford PV's 1 cm2 perovskite-silicon tandem solar cell has achieved a 28% conversion efficiency, certified by the National Renewable Energy Laboratory. The achievement edges out Oxford PV's own previous certified record of 27.3% efficiency for its perovskite-silicon solar cell, announced earlier this year. Dr Chris Case, Chief Technology Officer at Oxford PV commented, Today's record demonstrates the unprec ...
Read more

›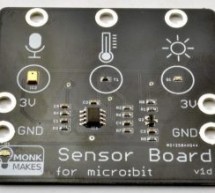 The MonkMakes Sensor Board for micro:bit allows you to sense sound level, temperature and light level. Features 3V and GND connections can be made from either side and allow you to power a second board such as the MonkMakes Relay Board or MonkMakes Speaker. LED 'power on' indicator Reverse polarity protection All three sensors are analog and can be connected to pins P0, P1 and P2 using alligator clips. Gett ...
Read more

›