In this second and final post we will go deep inside the Ethernet audio streaming transceiver firmware. Recently, we have presented an Ethernet audio streaming unit. In particular, we have shown how to configure the boards to work with other similar devices or with VLC Media Player, setting up a point-to-point or a broadcast streaming in all possible configurations. Also in the first episode, we analyzed th ...
Read more

›
Maximum Power Point Tracking Let's cover the basics first. A Maximum Power Point Tracker is an intermediate circuit placed between a solar panel and the load being powered. Solar panels produce the maximum amount of power at a specific voltage which varies with light irradiance as well as board temperature. The MPPT interfaces the solar panel with the load in such a way that the conditions for maximum power ...
Read more

›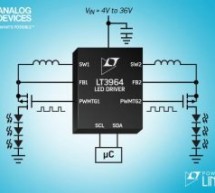 Under the "Power by Linear" branding it recently created for the product lines it acquired with its purchase of Linear Technology, Analog Devices has added the LT3964, a dual channel, 36V, high efficiency, synchronous, step-down LED driver with internal 40V, 1.6A power switches and an I2C interface that simplifies LED dimming control. The LT3964 operates with a 4V to 36V input range, and features two indepe ...
Read more

›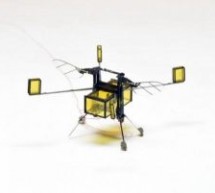 Inspired by the biology of a bee, researchers at the Wyss Institute developed RoboBees, man-made microbots that could perform endless roles in agriculture or disaster relief. A RoboBee is about half the size of a paper clip, weighs less than one-tenth of a gram, and flies using materials that contract when an electric pulse is applied. Now, they progressed even further and designed a hybrid RoboBee that can ...
Read more

›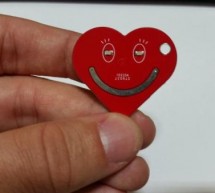 This one is a very simple but cool project, something that I would recommend to anyone who is interested into DIY electronics, gadgets and learning new stuff in general. It is definitely one of those projects that don't require too much time but you can learn a lot by making it and also earn a lot of credit by sharing it with your friends and family. Below you can see a final product. It's a heart shaped, t ...
Read more

›
HeartyPatch is a completely open source, single-lead, ECG-HR wearable patch with HRV (Heart Rate Variability) analysis. It is based on the popular ESP32 system-on-a-chip. By using low-cost, highly-integrated components, we are able to keep the BOM's cost low, while the simplicity of the circuit design means future expansion will be easier. HeartyPatch can be used both as a lifestyle device for managing fitn ...
Read more

›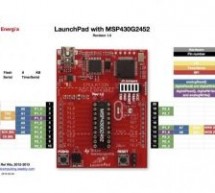 Texas Instruments (TI) on November 10, unveiled its lowest-cost ultra-low-power MSP430 microcontrollers (MCUs) for sensing applications. Developers can now implement simple sensing solutions through a variety of integrated mixed-signal features in this family of MSP430 value line sensing MCUs, available for as low as US$0.25 in high volumes. Additions to the family include two new entry-level devices and a ...
Read more

›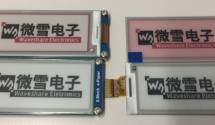 I have used E-Ink displays in projects three years ago, but from that time the technology has greatly evolved. That time displays were hard to get, expensive and difficult to use. Now things seem to change with e-ink displays available to the maker market :-). I'm able to get a 128×296 pixel e-paper display for $10! And for little more money I can have displays with black/white/red colors! Waveshare When I ...
Read more

›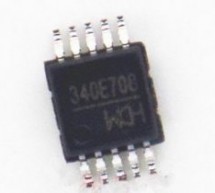 WCH, a Chinese integrated circuits manufacturer, has just released a new serial to USB chip called CH340E. Unlike other CH340 chips, it doesn't require an external crystal and also needs less PCB space and BOM. CH340 is a 3x3mm tiny chip comes in MSOP10 package and has 10 pins. Although it is smaller than other alternatives, it is a little more expensive than them. But considering other components and PCB s ...
Read more

›
With the rapid growth of technology, smartphones and e-payments are replacing cards, cash, and wallets. However, developers are still trying to keep wallets relevant in the 21st century, and Volterman is the newest attempts. Besides WiFi hotspot and power bank, Volterman also provides novel security features to protect your phone and wallet from loss. Similar to other smart wallets, Volterman has a GPS trac ...
Read more

›