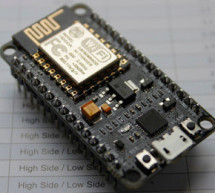 Microchip Announces Graphical User Interface Composer Tool for MPLAB® Harmony MPLAB Harmony Graphics Composer Allows Engineers to Easily Develop and Design Professional-Looking Graphical User Interfaces CHANDLER, Ariz., June 1, 2016 — Microchip Technology Inc. (NASDAQ: MCHP), a leading provider of microcontroller, mixed-signal, analog and Flash-IP solutions, today announced the MPLAB® Harmony Graphics Compo ...
Read more

›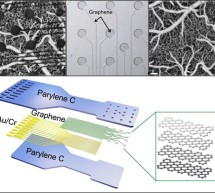 A team of University Wisconsin-Madison researchers, with support from the Defense Advanced Research Projects Agency's (DARPA's) Reliable Neural-Interface Technology (RE-NET) program, have developed "invisible" implantable medical sensor arrays that will not block views of brain activity. Their research was published in the Oct. 20 issue of Nature Communications. According to a recent Phys.org article, "elec ...
Read more

›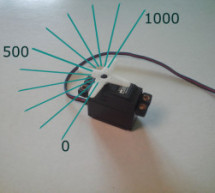 In many project like CNC machines people use stepper motors. They are probably always more expensive than servos. They can rotate 360°, 1 step = 1,8° (mostly). Servos can rotate only from 0° to 180°, 1 step = 1°. But why are they working this way, inside them we will find potentiometer which rotates as servo (up to 180°), but have 1024 steps. I've started to think about it. Step 1: What I have used Picture ...
Read more

›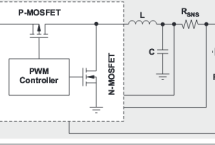 By Tahar Allag Systems Engineer, Switching Charger Solutions, Battery Charging Products Introduction The wearable and personal-electronics industries are booming. Devices in this market vary wildly by application and use. These multifunction devices are designed to help people in their daily activities and make their lives comfortable. They can be found in different shapes, colors, sizes, and safety measure ...
Read more

›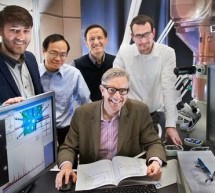 PORTLAND, Ore. -- Today we have superconductors levitating trains for high-speed transportation, superconductors wired as ultra-sensitive sensors for MRI (magnetic resonance imaging) and superconducting coils powering ultra-strong electromagnets for beam steering in particle accelerators. However, if a room-temperature version of these superconductors -- which today have to be ultra-cooled -- could be found ...
Read more

›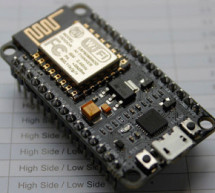 Running NodeMCU on a battery: ESP8266 low power consumption revisited Over the last year I have standardised on the ESP8266 for all my small IoT projects. Its low price, ease of use (now that the Arduino IDE is available), tiny size and built in Wi-Fi makes it a compelling option. Using Wi-Fi is a convenient way to link your newly created IoT device into your existing IT infrastructure – including cloud ser ...
Read more

›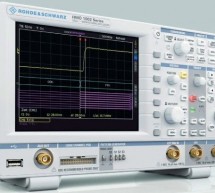 Professionals, school laboratories and amateurs can now gain this new, extra affordable digital MSO oscilloscope in a limited offer. Probably you may have noticed, that company Hameg became a member of Rohde&Schwarz group and new oscilloscopes already carry only an R&S logo. However the name of series HMO remains, which represents for several years products with an excellent price/ performance ratio ...
Read more

›
Many homes in the United States have water that contains higher concentrations of dissolved minerals, which is called hard water. Although there is nothing toxic about hard water, it is less desirable for cleaning, it leaves mineral deposits, and it can shorten the lifetime or efficiency of equipment such as water heaters. A water softener is a household appliance that commonly exchanges salt for some of th ...
Read more

›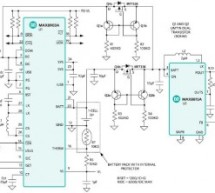 Abstract: Design provides a simple method for maintaining an uninterrupted +5V even while switching between the external +5V supply and a rechargeable single-cell Li+ battery. Some portable applications need to be powered up from an external +5V wall adapter supply and still require a +5V system voltage when in battery-backup mode. This design provides a simple method of switching between the external +5V s ...
Read more

›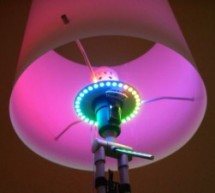 This upgrade is based on the loved-by-everybody WS2812B intelligent RGB LED and works just fine with Adafruit's NeoPixel library. The concept is – once again – rather simple. Whack a lot of WS2812B RGB LEDs onto a small board, add an ubiquitous 'Arduino core' and make sure everything fits nicely and works. Well, it worked. This post gives a short overview of V0.27.a of this project. As this is NOT a step-by ...
Read more

›