This is a simple WiFI Smoke Detector that texts me when it senses smoke. I made this for my battery storage area in case of a lithium polymer fire. I still have all of my regular smoke detectors installed and I don't suggest relying only on this, but rather as an extra layer of protection. If I had a house I would install a proper fire alarm system that calls the fire department, but I live in a small apart ...
Read more

›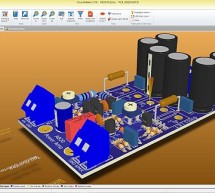 The CircuitMaker PCB design tool could be thought of as the electronics enthusiast's equivalent of Picassa, the free alternative to Photoshop – except that it's a got a much more refined interface which makes it easy use. The program's 3D modeling capabilities (more about that later) and other advanced features will help designers deal better with the "lumpy" nature of LED lighting products, or any other de ...
Read more

›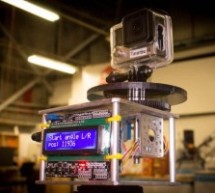 If you dig around in your camera's settings long enough, you're almost assured to find that it has a mode to create time-lapse videos — those magical, time compressing movies that can turn any hillside or street corner into a lightning-paced dreamscape. Time-lapse videos by themselves are easy enough to make, but if you do enough of them, you're likely to get bored with the motionless camera framing. But wh ...
Read more

›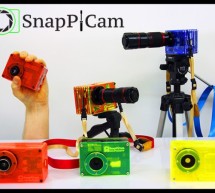 Build your own Raspberry Pi powered Touchscreen Digital Camera complete with interchangeable lenses! e SnapPiCam is a D.I.Y. Digital Camera you can build at home. It is a great weekend project and it is easily assembled with the most basic of tools by just about anyone. All four SnapPiCam cameras feature the amazing Raspberry Pi Model A and the crisp Raspberry Pi 5 Mega-Pixel camera board. The SnapPiCam is ...
Read more

›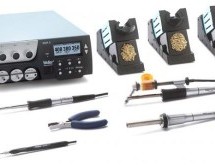 Soldering, deslodering, hot-air works but also a record of your work in a PC – this is the Weller WXR 3031. Good soldering station is usually a fundament of a workplace. Desoldering station is usually a necessity if you work in development or service. And a hot-air station? – this one is becoming a must at any development or rework of PCBs with SMT components. If we already know, that it´s ideal to have all ...
Read more

›
A new power inverter developed at the Oak Ridge National Laboratory (ORNL) marries advances in 3D printing and wide-band semiconductor technology to deliver significantly improved performance in a smaller, lighter package. With further development, it could go a long way toward helping build electric cars that are more powerful and energy-efficient. Power inverters are an essential part of any electric vehi ...
Read more

›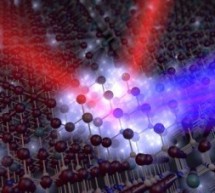 PORTLAND, Ore.--Purdue University researchers have demonstrated a CMOS-compatible all-optical transistor capable of 4THz speeds, potentially over a 1000 times faster than silicon transistors. Nano-photonic transistors processed at low-temperatures can be fabricated atop complementary metal oxide semiconductors (CMOS) to boost switching time by ~5,000-times less than 300 femtoseconds (fs) or almost 4 teraher ...
Read more

›
WinHeist Windows Hobbyist Electronic Inventory SysTem WinHeist is an electronics component organizer that was developed by a programmer with an electronic habit. It has developed over the years from a personal application used by the author into the full blown application that it is today. To get a look at WinHeist and get an idea of what it is and what it can do go to the online help. Version 2.1.0 ...
Read more

›
Atmels AVR ATtiny10 are surprisingly powerful devices that come in an extremely tiny SOT23 package with only 6 pins. The have 1kb of flash, 32 bytes of SRAM and use the reduced AVR core which only supports 16 instead of 32 register. It seems like Atmels idea of these devices is to use them as an advanced blinker, and to replace tiny logic circuits. But other people have shown that much more is possible. For ...
Read more

›
Extremely cheap low-speed PC/USB oscilloscope with STM32 (STM32F042) microcontroller - variant of miniscope v2e with input amplifier (MCP6S21 PGA) added. This is minor update, but input PGA fixes problem with input leakage of STM32F042 allowing increasing input impedance at the same time. Quick specification follows miniscope v2a-d idea: very simple device streaming data in real time to PC; DLL and GUI (Win ...
Read more

›