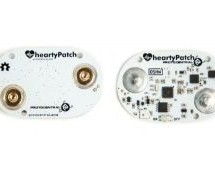 HeartyPatch is a completely open source, single-lead, ECG-HR wearable patch with HRV (Heart Rate Variability) analysis. It is based on the popular ESP32 system-on-a-chip. By using low-cost, highly-integrated components, we are able to keep the BOM's cost low, while the simplicity of the circuit design means future expansion will be easier. HeartyPatch can be used both as a lifestyle device for managing fitn ...
Read more

›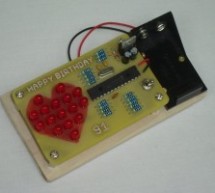 With my Grandma's birthday fast approaching I wanted to put something together that was not too complicated but still sweet enough to make for a cool widget gift. Since fading LEDs never seem to go out of style and grandmas always love to see a heart, putting two and two together here was a no-brainer. The concept for this small birthday present was to create a small heart shape with red LEDs and then to dr ...
Read more

›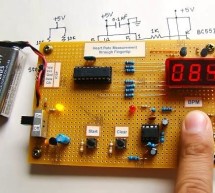 Step 1: Sensor assembly The sensor unit consists of an infrared light-emitting-diode (IR LED) and a photo diode, placed side by side, and the fingertip is placed over the sensor assembly, as shown below. The IR LED transmits an infrared light into the fingertip, a part of which is reflected back from the blood inside the finger arteries. The photo diode senses the portion of the light that is reflected back ...
Read more

›