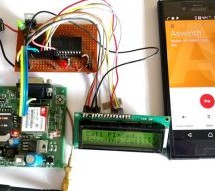 GSM modules are fascinating to use especially when our project requires remote access. These modules could make all actions that our normal mobile phone could do, like making/receiving a call, sending/receiving a SMS, connecting to internet using GPRS etc. You can also connect a normal microphone and speaker to this module and converse on your mobile calls. This will open doors to lot of creative projects i ...
Read more

›
Supported Devices To read complete introduction and pinout of pickit 3 refer to its introduction.Refer to MPLAB IDE v8.76, the following devices are supported: PIC10F PIC10F200, PIC10F202, PIC10F204, PIC10F206, PIC10F220, PIC10F222 PIC12F PIC12F508, PIC12F509, PIC12F510, PIC12F519, PIC12F609, PIC12HV609, PIC12F615, PIC12FHV615PIC12F629, PIC12F635, PIC12F675, PIC12F683 PIC16F PIC16F505,PIC16F506,PIC16F526,PI ...
Read more

›
After using the Microchip tools to program and debug the projects I work on, I wondered about creating my own programming/debugging module that I could put on my own boards – just like Microchip does with their starter kits and such. As I became more interested in that idea, I began to search the web to see if anyone else had already done something similar. Initially, I found lots of posts regarding the 2nd ...
Read more

›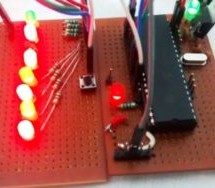 In our previous tutorial, we learnt about Blinking a LED using PIC microcontroller and built the same circuit on Perf board. Then we used PICkit 3, ICSP and MPLAB IPE for dumping the program onto our Perf board. Now, in this tutorial we will advance our self to using more pins on the PIC microcontroller. We will use 7 outputs (LEDs) and one Input. For this tutorial we will use the old Perf board (shown belo ...
Read more

›