Windows applications are very common for our everyday work and life, so why should we leave them home (or office) on our Windows desktop PCs? What if we could use them on the go, right on our smartphones or tablets? Well, with the modern IT development level this is not the question anymore.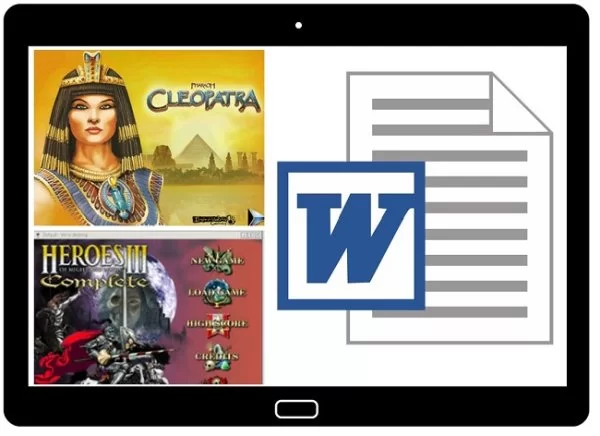 ExaGear Windows Emulator app can solve this issue. This is a virtual machine that allows you to natively run any PC application on any Android mobile device by creating the environment inside the Android operating system and launching the app within this environment. In fact, the overall usability, performance and speed of windows applications stay the same. You literally feel like you are working on your PC.
ExaGear Windows Emulator can successfully port both applications and games. Here's a short list of those that's been already tested by our team and approved to work 100% on your mobile devices:
Caesar 3
Heroes of Might and Magic 3
Pharaoh and Cleopatra
Microsoft Office 2010
Microsoft Word Viewer 2003
You may also want to try some other games to be installed and played on Android via ExaGear Strategies, a specific app for playing old-school PC strategic games on mobile devices: Heroes 3, Civilization 3, Disciples 2 and Panzer General 2.
ExaGear Windows Emulator Guide
Whatever application you need on your Android device, the algorithm is always absolutely the same and easy as pie:
Set up the ExaGear app from the Play Store. Follow the link to get it from the Play Market now (or just find it using the "ExaGear Windows Emulator" keyword in the Play Market's search section).
Download a Windows application installation file on your PC (or MAC) and copy this installation file to "Downloads" folder of your mobile device.
Launch ExaGear Windows Emulator on your Android and start the application installer from the ExaGear Emulator's interface.
Now, let's take a closer look at the installation of particular applications, that our team have recently tested and can guaranty the success. In fact, you can try to install any software of your choice using the algorithm shown above.
Read more: Run any Windows Software on your Android Mobile Devices