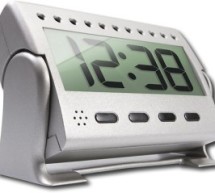 This PIC16F877 microcontroller tutorial answers the question, " How to implement a controllable digital clock using PIC16F877 ? " Using PIC16 simulator (Proteus) you can verify this digital clock code and change it according to your needs. Using three push buttons (As shown in figure below) you can adjust time as you desire. This code is written in C language using MPLAB with HI-TECH C compiler. You can dow ...
Read more

›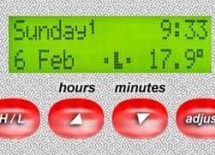 Always at the right time your house on temperature This project make use of a PIC16F648(A) and a DCF77 receiver from Conrad (Orderno. 64 11 38) With DCF77 runs the clock from the thermostat always on the right time. Synchronizing isn't necessary anymore. The temperaturesensor is a DS1820 or DS18B20 and on a HD44780 (or compatible) 2x16 LC-Display becomes day, date, time, temperature (with 0.1°C precision) a ...
Read more

›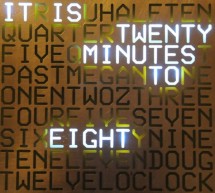 A Word Clock ************************************************************************** Major updates - A much better enclosure for this clock has been designed, and a better controller using an AtMega controller now exists.  check out http://www.instructables.com/id/The-Wordclock-Grew-Up/ ************************************************************************** This is a project to tell the time using wor ...
Read more

›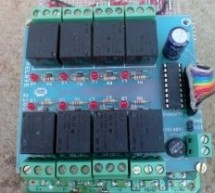 Hi Friends, I hope everyone had a rocking New year I was suppose to give you all a New year gift uploading a new project, but unfortunately it got delayed 'coz I was busy with my *personal life* One of our site member, Jeswanth kumar (jeswanthmg ) has submitted his project to me just before the new year eve. It took a little time for me to review this project. Project is titled "Industrial and Domestic Time ...
Read more

›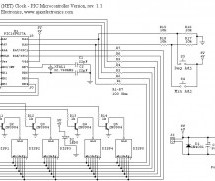 New Earth Time (NET) digital clock in recycled retro-modern case Ever get confused by GMT, or just wish you had a cooler way to keep track of time?  Build a New Earth Time clock!  Using a PIC microcontroller, some code, and a couple discrete parts, you too can have a unique timekeeping device to keep on your desk. New Earth Time (NET) is an idea for a global time standard.  Like Greenwich Mean Time (GMT), i ...
Read more

›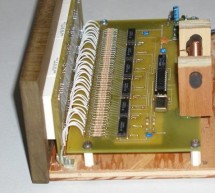 Introduction There are many DIY versions of WWVB clock designs available on the web. Commercial "atomic" clocks are inexpensive and widely available, but I wanted to try my hand at designing one to gain insight into WWVB reception and to learn a little about programming a PIC microcontroller. My version is not the simplest available, but it works well and I think it offers a few unique features. WWVB Clock ...
Read more

›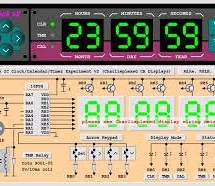 Making A Real Time Clock (RTC) is simple if you use a helper chip such as a DS1307 because you do not need to keep track of the length of each month or account for leap years. It is all done for you, plus you get the benefit of a battery back up system that means it won't lose the data or time when you turn off main power. This PIC project uses an I2C (or IIC) Real Time Clock IC (DS1307) and a four digit se ...
Read more

›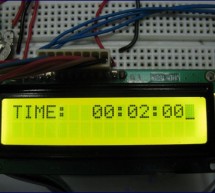 A Digital Clock can be made easily by using PIC Microcontroller, DS1307 and a 16*2 LCD. I have already posted about Interfacing DS1307 RTC with PIC Microcontroller. The DS1307 RTC can work either in 24-hour mode or 12-hour mode with AM/PM indicator. It automatically adjusts for months fewer than 31 days including leap year compensation up to year 2100.  DS1307 comes with built-in power sensing circuit which ...
Read more

›
Timers as the name suggests pertain to time-related operations. They are mostly used for exact delay generation. Timers are also used in various other operations like PWM signal generation, auto-triggering of several other peripherals etc. The working and configuration of PIC18F4550 Timers have been explained in this article. Timers are the most essential peripheral for a microcontroller and every controlle ...
Read more

›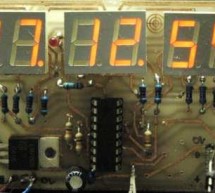 I decided to build a device to permanently display accurate time received from a cheap GPS module installed in my workshop. Having obtained a PIC18F1320 microcontroller for experimentation, I wanted to learn about the new features of the PIC18F range using only minimal hardware to control the display. I am currently using it with the on-chip 8Mhz oscillator only and driving a six digit led display, multiple ...
Read more

›