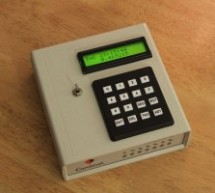 What do you do if you have a spare LCD module with backlight, a weird 16 button keyboard, and a PIC16F877A microcontroller gathering dust? A monster Martian Clock immediately springs to mind. You are probably thinking "There are hundreds of PIC clocks on the Net - do we need yet another one?!" Well, this one is a bit different: It has 16 timers that can be independently paused and restarted, and can run for ...
Read more

›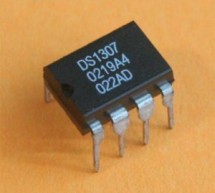 DS1307 is a low power serial real time clock with full binary coded decimal (BCD) clock/calendar plus 56 bytes of NV SRAM (Non Volatile Static Random Access Memory). Data and Address are transferred serially through a bidirectional I2C bus. The RTC provides year, month, date, hour, minute and second information. The end date of months is automatically adjusted for months fewer than 31 days including leap ye ...
Read more

›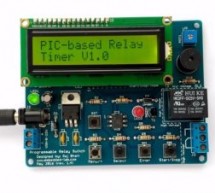 Programmable relays are key elements in numerous automation applications such as automatic street light control, watering and pump control, HVAC, home automation, power plants automation in industries, etc. This article describes a DIY programmable relay switch using PIC16F1847 (PIC16F628A can also be used) microcontroller. It is a revised version of my previous PIC-based relay timer project with added feat ...
Read more

›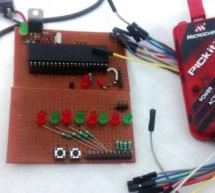 This will be the fifth tutorial in our PIC Tutorial Series, which will help you to learn and use Timers in PIC16F877A. In our previous tutorials, we had started with Introduction to PIC and MPLABX IDE, then we wrote our first PIC program to blink the LED using PIC and then made a LED Blinking Sequence by using delay function in PIC Microcontroller. Now let us use the same LED Blinking sequence which we have ...
Read more

›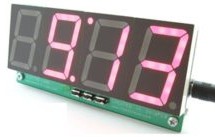 One of the most enjoyable part of being an electronics person is creating your own gadgets and using them in daily life. In this article, we are building one of those with the help of SoloPCB design tools, a digital desk clock with temperature display feature. The brain of the circuit is a Microchip PIC18F252 microcontroller. It acquires precise time information from DS1307 real time clock via I2C interface ...
Read more

›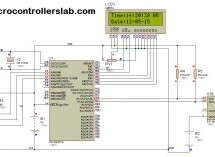 igital clock using ds1307 and pic16f877a microcontroller is designed in this project. Digital clock using ds1307 displays time and date on LCD. PIC16F877A microcontroller is used to design digital clock. I2C communication protocol is used to read time and date from digital clock ds1307. PIC16F877A microcontroller is interfaced with LCD to display time and date. Digital clock ds107 use I2C serial communicati ...
Read more

›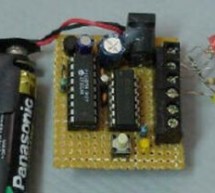 Introduction The F84 MRTC was my second design of a miniature real-time controller. This version uses PIC16F84 running with a low power X-tal 32,768Hz. The scheduler for 6-channel output was saved in EEPROM. No terminal for serial downloading of the scheduler. It's suitable for fixed scheduler job. Two AA size battery provides +3V backup for clock operation when main power has failed. Time setting at 19:00 ...
Read more

›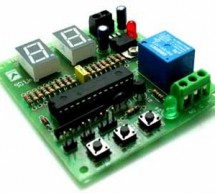 2 Digit Count Down Timer is a utility Count Down timer project for upto 99 seconds of countdown time.  This project can find many uses in your shack and home.  The relay output remains on during the Count Down period, allowing you to interface load or alarm that you want to keep it on for a certain amount of time (in seconds). Specifications Microcontroller based design for greater accuracy and control Powe ...
Read more

›
Welcome back everybody! This video covers multitasking via timers and interrupts with the PIC 18F4550. A few notes on this video: -To keep the pace of the video going I added fast forwarding more than in the previous videos. Please let me know in the comments if this was helpful or better compared to the previous videos with less fast forwarding. -I recorded a substantial part of this video, especially the ...
Read more

›
Here we have a clock. It's not "another clock". It has digital and binary output. It also has a thermometer and a hygrometer. It's not "another thermo-hygrometer". It display's absolutely humidity (gr/m3) also. Schematic MCU I build it around Microchip PIC16F917, with internal Oscillator at 4MHz. I also build a serial port programmer, so I can programming it on-line, using the DL4YHF WinPic. Clock I ...
Read more

›