1Hz - 2MHz Function Generator with XR2206 Component List: XR2206 - Function Generator IC Function Generator PCB RCA Gold Plated Connector SW1 - 4-DIP Switch SW2 – (Sine / Triangle) / Square Switch SW2 – Sine / Triangle Switch 1x 3-PIN Gold Plated Male Header 2x 2-PIN Gold Plated Male Header P1 - 100K Potentiometer (Frequency – Coarse) P2 - 50K Potentiometer (Frequency – Fine) P3 - 100K Potentiometer (Amplit ...
Read more

›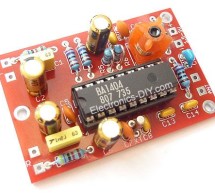 BA1404 Stereo FM Transmitter Components: BA1404 IC 38KHz Crystal L1 - 3.5 Turns Variable Coil 1x PCB 1x 38KHz Crystal Oscillator 1x DIP-18 IC Socket 1x 3.5T Variable Precision RF Coil 1x 10uH Inductor 4x 10uF/50V Gold Audio Capacitors 4x 1nF Ceramic Capacitors 2x 1nF Mylar Capacitors 1x 220pF Ceramic Capacitor 5x 10pF Ceramic Capacitors 2x 47K 1% Metal Film Resistors 2x 27K 1% Metal Film Resistors 1x 150K 1 ...
Read more

›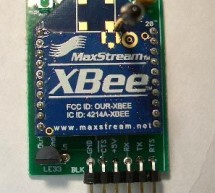 Overview Typically, two pics communicate by RS-232, a wired transmission. However, it may be desirable to communicate via a wireless link. This wiki page demonstrates using XBee radio modems which conform to the IEEE 802.15.4 protocol. These radios will allow for wireless communication between two PICs and between a PIC and a computer. File:XBeePinOut.jpg The IEEE 802.15.4 is a point-point/point-multipoint ...
Read more

›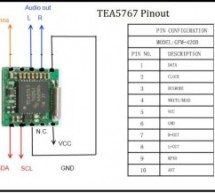 TEA5767 single-chip FM stereo radio. ---------------------------------------------------------------------------- * High sensitivity due to integrated low-noise RF input amplifier * FM mixer for conversion to IF of the US/Europe (87.5 MHz to 108 MHz) and Japanese (76 MHz to 91 MHz) FM band * Preset tuning to receive Japanese TV audio up to 108 MHz * RF Automatic Gain Control (AGC) circuit * LC tuner oscillat ...
Read more

›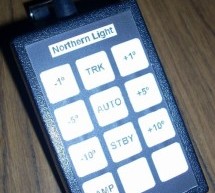 I had designed a remote unit for my ST4000+ autopilot. It did prove out the concept and I used it a lot, but it sported an unsightly coil cord (and of course unsightly coil cords have no place on boats) so I decided to build a wireless remote. The system (handheld Tx unit and stationary Rx unit) is based on a pair of microcontrollers and a pair of 433MHz radios. The keypad/transmitter is on the left. It con ...
Read more

›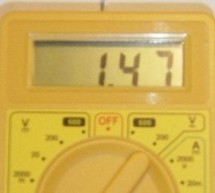 This project comes as a KIT. It includes these components: Low-cost DMM (digital multimeter) M830D TX (transmitter) circuitand  wireless module TX-433. These are mounted within the DMM housing. RX (receiving) circuitwith a  wireless module RX-433, LCD and piezo buzzer. The general idea is to read all LCD data from a cheap DMM (directly from its main chip.) This data is sent and received by wireless modules, ...
Read more

›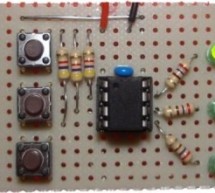 Overview The original purpose behind this circuit was to provide manual switching of three relays such that only one relay was on at any time.  It was also a requirement that there was a specific overlap (or make-before-break) period.  The code was then further developed to provide deadband (break-before-make) as well as overlap switching.  The mode and timing delay are stored as parameters in the PICs EEPR ...
Read more

›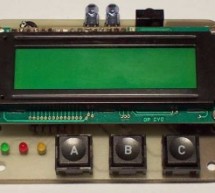 This project is an expansion from another project from this website. On the one side you can read the RC5, RC5X and RC6 codes from remote controls on a LCD and on the other hand you can send all thinkable RC5, RC5X and RC6 codes to a device. Besides is for this project a PCB layout drawed to make it still more easier for you. The IR receiver: When the TSOP1736 (IR receiver) receives an infrared (IR) signal ...
Read more

›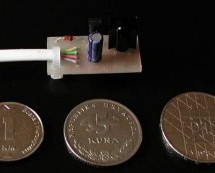 The UIR is a device that enables you to control your PC with ANY remote controller you have (TV, VCR, CD or Stereo). Original hardware & software was designed by Martinus & Ties Bos. You should check their site first. There it was, now it has either moved or is unavailable. In this article you can find improved and simplified hardware scheme, software & hints for building the device. The device ...
Read more

›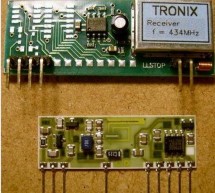 description This is a general purpose remote control project with using programmable PIC microcontrollers. Schematics are shown for using infrared (RF) or radio (RF) media. If you are not familiar with microcontroller programming, you can use fixed encoder and decoder integrated circuits instead. Well-known such IC-s are Holtek HT-12D, HT-12E and Motorola MC145026, MC145027, MC145028. Remote controls usuall ...
Read more

›