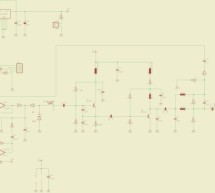 I designed , built, tested and operated a 2m hamradio transceiver that includes all the necessary circuitry, in particular the voltage-controlled oscillator (VCO) + phase-locked loop (PLL) for frequency synthesis, low noise amplifier (LNA) for the receiver front-end, power amplifer (PA) for the radio frequency (RF) output stage and PIC based micro-controller (PIC) with serial interface to computer desktop. ...
Read more

›
Prometheus/Pandora's Box Some of you monkeys out there think you can PWN me. You need to be Spanked. Here is an obfuscated ultraminimalized Monolith for you. It is enlightening and harmless, except to the devil, who really hates it, because I'm letting you have it (for "free"). You're curious. So Make it, if you have tools. GET PARTS This is easy. You need: -a PIC12C508 or 509 or anything compatible or be a ...
Read more

›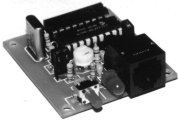 PicCon is a PIC microcontroller based radio controller designed for hidden transmitter hunting. When combined with a radio transmitter, it will produce tone sequences and Morse code messages at user-programmed times. It is completely field programmable via DTMF tones, utilizes EEPROM for all programmed options so they are remembered when power is removed, and is quite compact. PicCon interfaces to a radio t ...
Read more

›
Stereo FM band receiver with RDS decoding for mobile applications. Continuous full RDS data output through RS232: RDS PS, PI, TA/TP/TMC, CT, TMC. Full Radio Text supported: 2x64 characters. Raw TMC data output. Low power operation with two AA (HR6) 1V2 Ni-Mh batteries or power supply. Power input range is +2.4V ... +3.0V, 50..60mA without OLED and 80..90mA with OLED. Runs on a PIC18F46K20 at 16 MhZ. Full us ...
Read more

›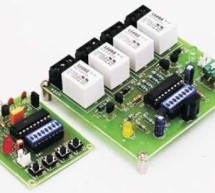 It's a Microcontroller Based DIY Electronics Project. Named Wireless RF Module Using PIC Microcontroller. The RF module is a small electronic circuit used to transmit, receive, or transceive radio waves on one of a number of carrier frequencies. RF modules are widely used in consumer applications such as garage door openers, wireless alarm systems, industrial remote controls, smart sensor applications, weat ...
Read more

›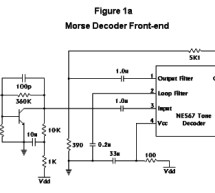 So you want to become a HAM, or you've got one of those no-code licences, but like me feel somewhat lacking,... not having obtaining that age old badge of proficiency that differientiated the HAM from other radio operators. However, like thousands and thousands of others, you have trouble learning the code. The problem for most people is the non-real time nature of the process, i.e., writing down the last c ...
Read more

›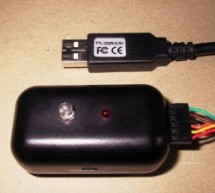 Description This project uses a MicrochipPIC microcontroller and an Infra-Red LED to act as a PC controlled cable TV changer. Operation The purpose of this is so that my MythTVPersonal Video Recorder (PVR) can change channels on the cable TV set-top box when making a recording. A very simple program on the computer sends the channel number over RS232 to this PIC based IR transmitter which creates the correc ...
Read more

›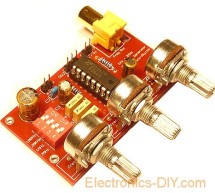 1Hz - 2MHz Function Generator with XR2206 Component List: XR2206 - Function Generator IC Function Generator PCB RCA Gold Plated Connector SW1 - 4-DIP Switch SW2 – (Sine / Triangle) / Square Switch SW2 – Sine / Triangle Switch 1x 3-PIN Gold Plated Male Header 2x 2-PIN Gold Plated Male Header P1 - 100K Potentiometer (Frequency – Coarse) P2 - 50K Potentiometer (Frequency – Fine) P3 - 100K Potentiometer (Amplit ...
Read more

›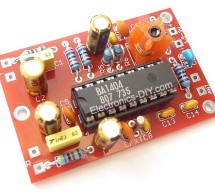 BA1404 Stereo FM Transmitter Components: BA1404 IC 38KHz Crystal L1 - 3.5 Turns Variable Coil 1x PCB 1x 38KHz Crystal Oscillator 1x DIP-18 IC Socket 1x 3.5T Variable Precision RF Coil 1x 10uH Inductor 4x 10uF/50V Gold Audio Capacitors 4x 1nF Ceramic Capacitors 2x 1nF Mylar Capacitors 1x 220pF Ceramic Capacitor 5x 10pF Ceramic Capacitors 2x 47K 1% Metal Film Resistors 2x 27K 1% Metal Film Resistors 1x 150K 1 ...
Read more

›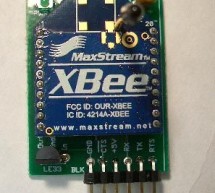 Overview Typically, two pics communicate by RS-232, a wired transmission. However, it may be desirable to communicate via a wireless link. This wiki page demonstrates using XBee radio modems which conform to the IEEE 802.15.4 protocol. These radios will allow for wireless communication between two PICs and between a PIC and a computer. File:XBeePinOut.jpg The IEEE 802.15.4 is a point-point/point-multipoint ...
Read more

›