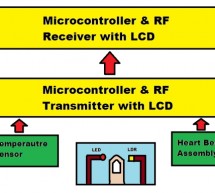 Microcontroller based wireless temperature and heartbeat read out suitable for a operation in a small office/home environment . This system is suitable to operate with Visual LCD. Many individuals or organisations may, for various reasons,wish to use electronic surveillance technique at some time or another. This idea is to use off the shelf RF Tx/Rx modules. The weather keeps us continually occupied. Some ...
Read more

›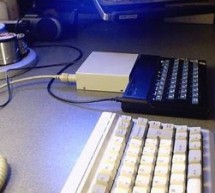 While I was writing some tips to solve problems about Spectrum' keyboard, some guys asked me for the possibility of using a PC-keyboard coupled by adapter. One market solution was launched by 'Sintech', but isn't available the scheme nor the program used by inner microcontroler. This lack of information pushed me to do an innovating project: I would do the design, prototype, programming, debugging, etc. Thi ...
Read more

›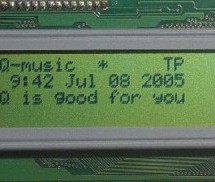 This project supports both RDS (Europe) and RBDS (USA) Tuner FM band 88..108 MhZ (Europe and USA.) You can choose between a 4x20 character LCD or a smaller graphical LCD to display data. A simple  RS232 interface can also be used. A 4x20 character LCD module will display these: 1st row: Station name (PS), Quality, Program Identification (PI), Traffic Program (TP) and Announcement (TA) 2nd row: Time and Date ...
Read more

›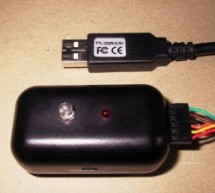 Description This project uses a MicrochipPIC microcontroller and an Infra-Red LED to act as a PC controlled cable TV changer. Operation The purpose of this is so that my MythTVPersonal Video Recorder (PVR) can change channels on the cable TV set-top box when making a recording. A very simple program on the computer sends the channel number over RS232 to this PIC based IR transmitter which creates the correc ...
Read more

›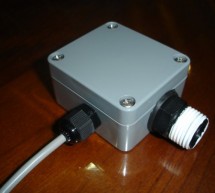 Over the last few months I have prototyped and built a water tank level sensor for my 9000L rain water tank. The design is based entirely on Silicon Chip's PIC-Based Water-Tank Level Meter, but instead of programming PICs, I prototyped using an arduino, and built the final version using PICAXE microcontrollers. The sensor consists of two components, each housed separately and joined by shielded cable. Press ...
Read more

›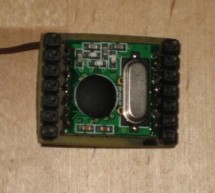 Description Hardware Software Running the RFM12 Demo Download Links Description This project shows how to do wireless communication with the RFM12 tranceiver modue in combination with a PIC microcontroller. The RFM12 is a low costing ISM band FSK transceiver module. There are different module variants available which support different frequency bands: 315/433/868/915MHZ. The module has an SPI interface for ...
Read more

›
Last year I started a project to convert my (then) four-year old's busted Radio Controlled (RC) car into Bluetooth controlled one which could be driven using a smart phone or tablet. The original car, modeled after a "Fast and Furious" Nissan Silvia, was a pretty basic RC with 2-channel on-off (non-proportional) style controls, and while Micah enjoyed playing with it I thought it might be nice to pimp it ou ...
Read more

›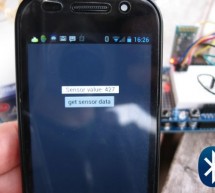 Having had a bit of an unproductive Easter break I think it's about time I got back to posting the concluding details of how the transmitter for the Bluetooth RC was implemented. I built the PIC-based motor and servo controller before acquiring the BlueSMiRF module so initially I wrote the following simple Python script based on the PyGame module to control the board via the direct (wired) serial connection ...
Read more

›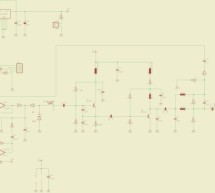 I designed , built, tested and operated a 2m hamradio transceiver that includes all the necessary circuitry, in particular the voltage-controlled oscillator (VCO) + phase-locked loop (PLL) for frequency synthesis, low noise amplifier (LNA) for the receiver front-end, power amplifer (PA) for the radio frequency (RF) output stage and PIC based micro-controller (PIC) with serial interface to computer desktop. ...
Read more

›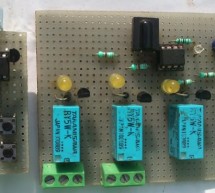 This little project will demonstrate how you can use NEC IR protocol based TV, DVD or VCR remote control to control you home appliances like fan bulb or virtually anything. There are lots of projects out there to accomplish this task but i have to write my own code because of too many requests on IR infrared Remote Control Relay Board with PIC12F675 Microcontroller. There are a number of consumer Infrared p ...
Read more

›