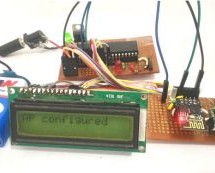 Interfacing PIC16F877A Microcontroller with ESP8266 In this article, let us discuss how to interface WIFI module ESP8266 with a PIC microcontroller. So far you might have been using the ESP8266 module as a standalone microcontroller or might have been using it with the Arduino library. But, when it comes to hardcore embedded system projects we should know how to use it with PIC microcontrollers as well. Thi ...
Read more

›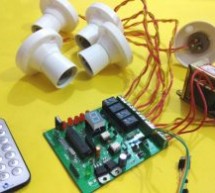 R Remote Controlled Home Automation using PIC Microcontroller In this project, we are going to use a PIC microcontroller to remotely control few AC loads by just using an IR remote. A similar project IR remote controlled Home automation has already been done with Arduino also, but here we designed it on PCB using EasyEDA's online PCB designer and simulator, and used their PCB designing services to order the ...
Read more

›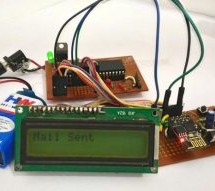 In this tutorial let us learn how to send E-mails from PIC Microcontroller using famous WiFi module the ESP8266. This tutorial uses PIC16F877A IC and MPLABX and XC8 compiler for programming. At the end of this tutorial you will be able to send E-mail from any normal E-mail ID like Gmail, yahoo etc to any other E-mail ID. Hence this tutorial assumes that you have some basic knowledge on ESP8266-01 Modules an ...
Read more

›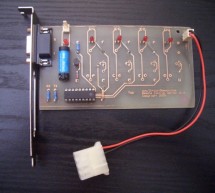 One of my friends asked me if I could design a circuit for him to be able to remotely power up a server. He has 2 servers and he didn't want to keep them both on whilst he travelled. He wanted to be able to turn on a server when he needed it. He has one server which is on all the time (web server) to which he RDPs occasionally. The project involved a microcontroller circuit with RS232 interface and a simple ...
Read more

›
Introduction I obtained an early vintage Radiodetection® RD400 "LLTS" Precision Line Trace unit for a very low price through eBay. The RD400 is the receiver portion of a transmitter/receiver pair that comprise an underground cable locator system. Because the matching transmitter was not available (hence the low price,) I had to design one that matched the two audio frequencies detected by the receiver. "LLT ...
Read more

›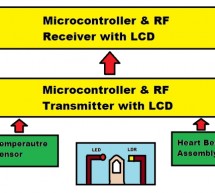 Microcontroller based wireless temperature and heartbeat read out suitable for a operation in a small office/home environment . This system is suitable to operate with Visual LCD. Many individuals or organisations may, for various reasons,wish to use electronic surveillance technique at some time or another. This idea is to use off the shelf RF Tx/Rx modules. The weather keeps us continually occupied. Some ...
Read more

›
While I was writing some tips to solve problems about Spectrum' keyboard, some guys asked me for the possibility of using a PC-keyboard coupled by adapter. One market solution was launched by 'Sintech', but isn't available the scheme nor the program used by inner microcontroler. This lack of information pushed me to do an innovating project: I would do the design, prototype, programming, debugging, etc. Thi ...
Read more

›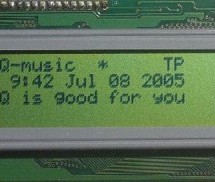 This project supports both RDS (Europe) and RBDS (USA) Tuner FM band 88..108 MhZ (Europe and USA.) You can choose between a 4x20 character LCD or a smaller graphical LCD to display data. A simple  RS232 interface can also be used. A 4x20 character LCD module will display these: 1st row: Station name (PS), Quality, Program Identification (PI), Traffic Program (TP) and Announcement (TA) 2nd row: Time and Date ...
Read more

›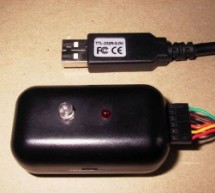 Description This project uses a MicrochipPIC microcontroller and an Infra-Red LED to act as a PC controlled cable TV changer. Operation The purpose of this is so that my MythTVPersonal Video Recorder (PVR) can change channels on the cable TV set-top box when making a recording. A very simple program on the computer sends the channel number over RS232 to this PIC based IR transmitter which creates the correc ...
Read more

›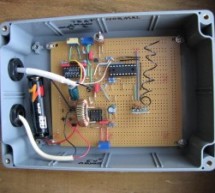 Over the last few months I have prototyped and built a water tank level sensor for my 9000L rain water tank. The design is based entirely on Silicon Chip's PIC-Based Water-Tank Level Meter, but instead of programming PICs, I prototyped using an arduino, and built the final version using PICAXE microcontrollers. The sensor consists of two components, each housed separately and joined by shielded cable. Press ...
Read more

›