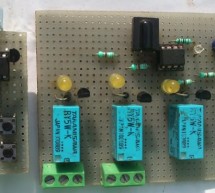 This little project will demonstrate how you can use NEC IR protocol based TV, DVD or VCR remote control to control you home appliances like fan bulb or virtually anything. There are lots of projects out there to accomplish this task but i have to write my own code because of too many requests on IR infrared Remote Control Relay Board with PIC12F675 Microcontroller. There are a number of consumer Infrared p ...
Read more

›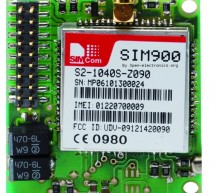 One of the strongest trend we have seen this year at CES2015 is, as you can imagine easily, the IoT (Internet of Things) development. Consequently, the most important component needed is the "connection and communication" module that enables the remote interaction between the device and "the community" via internet. Here we will sum up the various possibilities you can use to connect your controller using d ...
Read more

›
Prometheus/Pandora's Box Some of you monkeys out there think you can PWN me. You need to be Spanked. Here is an obfuscated ultraminimalized Monolith for you. It is enlightening and harmless, except to the devil, who really hates it, because I'm letting you have it (for "free"). You're curious. So Make it, if you have tools. GET PARTS This is easy. You need: -a PIC12C508 or 509 or anything compatible or be a ...
Read more

›
Last time we had a project on Arduino robots with Bluetooth and Android, and in that one our readers Mr. Paul asked how he can make an obstacle avoidance robot. So today I came up with another engineering project for electronics and communication students, Android and Bluetooth controlled robot using PIC Microcontroller with object detecting capability. After installing MikroElectron's Robot Control App fro ...
Read more

›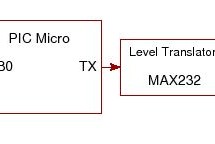 You can use this Universal Infrared Receiver (UIR) project to control your PC:  Starting Windows programs,  setting the Windows volume control,  even moving the mouse around the screen! All at the touch of a button - with your TV remote control in fact! It uses a PIC microcontroller to characterize the demodulated infrared signal and then transmit it as a serial data stream to the PC. Software running on th ...
Read more

›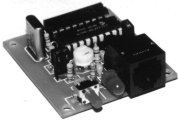 PicCon is a PIC microcontroller based radio controller designed for hidden transmitter hunting. When combined with a radio transmitter, it will produce tone sequences and Morse code messages at user-programmed times. It is completely field programmable via DTMF tones, utilizes EEPROM for all programmed options so they are remembered when power is removed, and is quite compact. PicCon interfaces to a radio t ...
Read more

›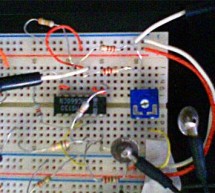 Contents 1 Project aims 2 Previous work 3 Project the device 3.1 Re-definition of the complete work 3.2 Sensors Design 3.3 Microcontroller 3.4 Wireless Connection 4 Prototype realization [WIP (Work in Progress)] 4.1 Main board 4.2 USB interface 4.3 BVP 4.4 GSR 4.5 Acceleration 4.6 Temperature 5 Final review [WIP (Work in Progress)] 5.1 Microcontroller 5.2 Data link 5.3 Battery Charge, Monitor & Power On ...
Read more

›
Stereo FM band receiver with RDS decoding for mobile applications. Continuous full RDS data output through RS232: RDS PS, PI, TA/TP/TMC, CT, TMC. Full Radio Text supported: 2x64 characters. Raw TMC data output. Low power operation with two AA (HR6) 1V2 Ni-Mh batteries or power supply. Power input range is +2.4V ... +3.0V, 50..60mA without OLED and 80..90mA with OLED. Runs on a PIC18F46K20 at 16 MhZ. Full us ...
Read more

›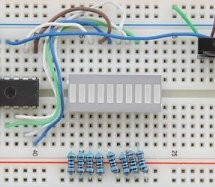 Wireless Infrared UART prototype can be built by using two PIC16F876A controllers. One as IR receiver with dedicated Infrared decoder like SFH505A, SFH506 or similar IR receiver IC and other microcontroller as a transmitter via IR LEDs. This is relatively simple design and doesn't require advance electronics knowledge or programming skills, especially if you are going to use attached schematic and code. Wir ...
Read more

›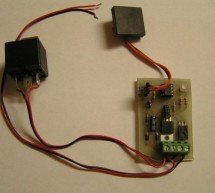 Ok, so there are heaps of immobilisers out there but with most of them, if someone has your keys, they have you car.  What good is a car alarm with 3+ point immobilisation if someone manages to get the keys and of course the alarm remote. This is a simple immobiliser based on a PIC12F629 and an ID-12 chip from innovations.  This can be built for about $50. Advantages: The ID-12 chip is/can be remotely mount ...
Read more

›