USB sound card made from a broken USB headphones
If you have old USB headphones you can easily transform them to a USB sound. This card can be helpful during testing of home built devices connected to the speaker or microphone ports on the PC (for example A proof of concept of a simple sonar and Constructing a homemade microphone).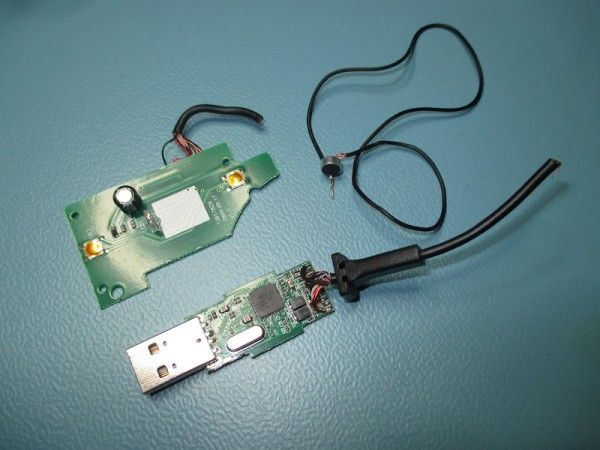 I used broken Audio 655 DSP headphones with working electronic inside. They have below features:
Powered from USB.
Stereo output.
Built-in microphone.
Mute/unmute switch.
Volume up/down switches.
Power on LED indicator.
View of disabled headphones. Two PCB visible: one that was in the USB key, and the second that was in the headphones. Speaker and microphone were desoldered.
Both PCB were soldered together.
For more detail: USB sound card made from a broken USB headphones
Current Project / Post can also be found using:
diy usb sound card
diy USB soundcard
Project Ratings:
Related posts