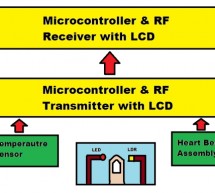 Microcontroller based wireless temperature and heartbeat read out suitable for a operation in a small office/home environment . This system is suitable to operate with Visual LCD. Many individuals or organisations may, for various reasons,wish to use electronic surveillance technique at some time or another. This idea is to use off the shelf RF Tx/Rx modules. The weather keeps us continually occupied. Some ...
Read more

›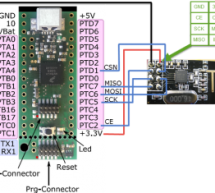 Alternatively, a USB CDC or UART (Serial) connection can be used. I'm not going much into details how to use the nRF24L01+, RNet and all the other components. Check the links at the end of this article for more details. Summary With this project I have the tinyK20 board enabled with 2.4 GHz wireless connectivity for less than $3 using the Nordic Semiconductor nRF24L01+ transceiver. I plan to use this in one ...
Read more

›
Monolithic 5W Wireless Power Transmitter AutoResonantTM Switching Frequency Adjusts to Resonant Capacitance and Transmit Coil Inductance* Transmit Power Automatically Adjusts to Receiver Load* Input Voltage Range: 3V to 5.5V Integrated 100mΩ Full Bridge Switches Multiple Foreign Object Detection Methods Programmable Average Input Current Limit and Monitor NTC Input for System/Component Temperature Qualified ...
Read more

›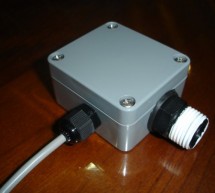 Over the last few months I have prototyped and built a water tank level sensor for my 9000L rain water tank. The design is based entirely on Silicon Chip's PIC-Based Water-Tank Level Meter, but instead of programming PICs, I prototyped using an arduino, and built the final version using PICAXE microcontrollers. The sensor consists of two components, each housed separately and joined by shielded cable. Press ...
Read more

›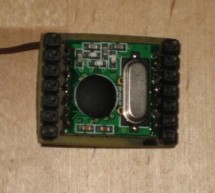 Description Hardware Software Running the RFM12 Demo Download Links Description This project shows how to do wireless communication with the RFM12 tranceiver modue in combination with a PIC microcontroller. The RFM12 is a low costing ISM band FSK transceiver module. There are different module variants available which support different frequency bands: 315/433/868/915MHZ. The module has an SPI interface for ...
Read more

›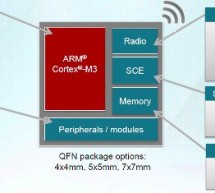 Texas Instruments has released a family of low-power wireless microcontrollers, claiming 10 year life on a single coin cell in a ZigBee or 6LoWPAN light switch. Applications in fitness and internet-of-things applications are also expected, and the 6LoWPAN versions comes with an in-built IPv6 address. Embedded World: Your Electronics Weekly guide » The completely new design combines an ARM Cortex-M3 with rad ...
Read more

›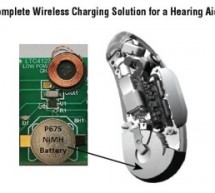 Features Complete Low Power Wireless NiMH Charger Low Minimum Input Voltage: 2.2V Small Total Solution Volume 1.5V, 25mA Linear Single-Cell NiMH Charger Temperature Compensated Charge Voltage Integrated Rectifier with Overvoltage Limit Zinc-Air Battery Detection Reverse Polarity Protection Thermally Enhanced 6-Lead (2mm × 2mm) DFN package Typical Application Description The LTC®4123 is a low power wireless ...
Read more

›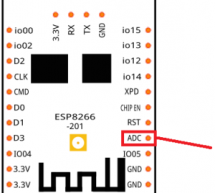 In this project we are going to establish a wireless communication between two ESPs and send data from three sensors to an Excel spreadsheet. This tutorial shows a wireless weather station with data logging that you can implement in your home. Before you continue reading this project, please complete the following tutorials:  How to get started with the ESP8266 How to make two ESP8266 talk How to flash your ...
Read more

›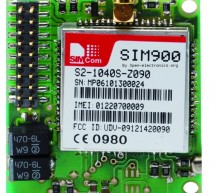 One of the strongest trend we have seen this year at CES2015 is, as you can imagine easily, the IoT (Internet of Things) development. Consequently, the most important component needed is the "connection and communication" module that enables the remote interaction between the device and "the community" via internet. Here we will sum up the various possibilities you can use to connect your controller using d ...
Read more

›
Automation is defined as using various control systems to operate equipment such that there is minimal human intervention. Closed control loops (feedback systems) regulate how other systems or devices behave by taking into consideration their output and making corrections based on feedback. An example of this feedback system is Progressive Automation Linear Actuators. In this article challenges of control l ...
Read more

›