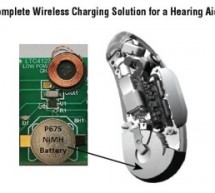 Features Complete Low Power Wireless NiMH Charger Low Minimum Input Voltage: 2.2V Small Total Solution Volume 1.5V, 25mA Linear Single-Cell NiMH Charger Temperature Compensated Charge Voltage Integrated Rectifier with Overvoltage Limit Zinc-Air Battery Detection Reverse Polarity Protection Thermally Enhanced 6-Lead (2mm × 2mm) DFN package Typical Application Description The LTC®4123 is a low power wireless ...
Read more

›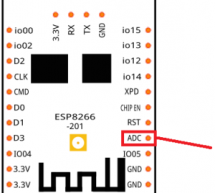 In this project we are going to establish a wireless communication between two ESPs and send data from three sensors to an Excel spreadsheet. This tutorial shows a wireless weather station with data logging that you can implement in your home. Before you continue reading this project, please complete the following tutorials:  How to get started with the ESP8266 How to make two ESP8266 talk How to flash your ...
Read more

›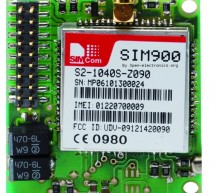 One of the strongest trend we have seen this year at CES2015 is, as you can imagine easily, the IoT (Internet of Things) development. Consequently, the most important component needed is the "connection and communication" module that enables the remote interaction between the device and "the community" via internet. Here we will sum up the various possibilities you can use to connect your controller using d ...
Read more

›
Automation is defined as using various control systems to operate equipment such that there is minimal human intervention. Closed control loops (feedback systems) regulate how other systems or devices behave by taking into consideration their output and making corrections based on feedback. An example of this feedback system is Progressive Automation Linear Actuators. In this article challenges of control l ...
Read more

›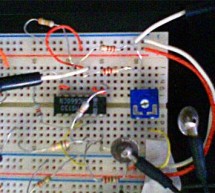 Contents 1 Project aims 2 Previous work 3 Project the device 3.1 Re-definition of the complete work 3.2 Sensors Design 3.3 Microcontroller 3.4 Wireless Connection 4 Prototype realization [WIP (Work in Progress)] 4.1 Main board 4.2 USB interface 4.3 BVP 4.4 GSR 4.5 Acceleration 4.6 Temperature 5 Final review [WIP (Work in Progress)] 5.1 Microcontroller 5.2 Data link 5.3 Battery Charge, Monitor & Power On ...
Read more

›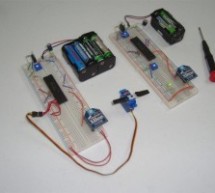 Searching for a reliable wireless solution for your project can be a real pain if you're not familiar with current wireless standards, data rates and reliability. The Xbee Modules that we will use in this article are widely available, use a very reliable wireless transmission protocol and have sufficient datarates for most hobby projects. This article will show you how to build a basic wireless input and ou ...
Read more

›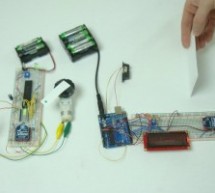 Last week we took a look at how you can wirelessly connect together two unrealted microcontrollers; an Arduino UNO and a PIC. The week before that we showed you how to build Motor Control via Distance Sensing. This week, let's combine the two project together to make a wireless IR proximity sensor that can control a motor's speed through a pair of XBee wireless modules. In this article, we will show you how ...
Read more

›
In this tutorial I'm going to be showing you how you can send voltage values to your pc using a Pic chip, Wiimote, and Autoit3 scripting language. The process works by wiring a pic chip to the button pads of a wiimote. Then using the pic chips Analog to Digital Converter, we obtain a 10bit binary value. We will then send that value to Autoit in the form of button presses using the wiimote as a data interfac ...
Read more

›
This wireless project is a power transmission system, it works on the principle of magnetic induction. This Wireless Charging system works as the digital switched mode power supply with the transformer, which is separated into two parts: The transformer primary coil is on the transmitter, working as the transmitter coil, and the transformer secondary coil is on the receiver side as the receiver coil. This s ...
Read more

›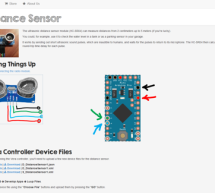 Learn how to create your own low cost wireless sensors and connect them to the world. Store your sensor data at home or in our cloud. We provide fancy graphs and other great online tools to help you manage and analyze your sensor data! For more detail: mysensors.org – Learn how to create your own low cost wireless sensors ...
Read more

›