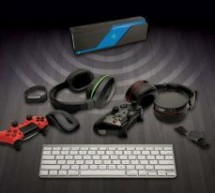 Over the last few years, there has been an unprecedented growth in the consumer electronics industry. The smartphones, fitness trackers, Smart homes devices, wearables, earbuds, VR/AR, and much more have fostered this growth. The Smartphone proliferation has been a key factor in the global consumer electronics market size, smartphones have become way better, faster and even cheaper. The Internet of Things ( ...
Read more

›
Let's create a multi-function LED lamp, always connected via wireless, thanks to Arietta G25. Since several years already, it is possible to find systems for home automation: irrigation, doors and windows, lighting, air conditioning and alarm systems, everything can be centralized and planned. Recently, the classical control boxes have been replaced by smart systems that are always connected to the Wi-Fi Ne ...
Read more

›
3D Printing became an important process in prototyping, and sometimes in manufacturing. But till now, the filament types available in the market are limiting printing colors. Although there are many multi color printers, printing a design in full color is still a dream. XYZprinting has announced its da Vinci Color printer, the world's first full color 3D printer. In fact, the printer combines inkjet techniq ...
Read more

›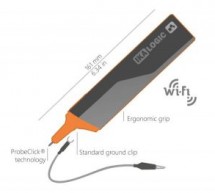 IkaScope is a wireless oscilloscope probe that allows to observe the change of electrical signals over time. The probe is a handheld device, portable and fits perfectly in the hand and pocket. By using high-speed Wi-Fi connection, IkaScope wireless oscilloscope probe communicates with laptop, tablet or smartphone to share the acquired data on the screen. The IkaScope wireless oscilloscope probe is compatibl ...
Read more

›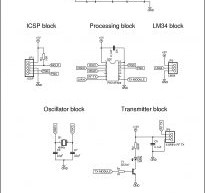 ntroduction In this article, I'll show you one way to make a wireless thermometer using two PIC microcontrollers. One microcontroller, the PIC16F688, will measure voltage from an LM34, convert it to an ADC value, and transmit some data. The receiver will receive the data, and display a message on an LCD. Sending data with the 433MHz transmitter is easy: in my case, I connect the PIC TX pin to the 433MHz dat ...
Read more

›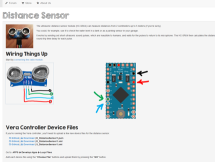 Learn how to create your own low cost wireless sensors and connect them to the world. Store your sensor data at home or in our cloud. We provide fancy graphs and other great online tools to help you manage and analyze your sensor data! For more detail: mysensors.org – Learn how to create your own low cost wireless sensors ...
Read more

›
HC-12 are cheap 433MHz wireless serial port communication modules with a range up to 1800m in open space. Each costs about $5 when bought from China, and 2 of them can create wireless UART link that can be used, for example, to transfer telemetry data from UAV. Or drive IoT device. Or connect sensors. Or whatever else one can think of. It is based on SI4463 RF chip, has build in microcontroller, can be conf ...
Read more

›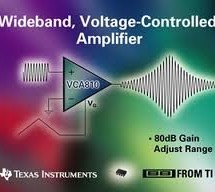 Description The LMH6882 is a high-speed, high-performance programmable differential amplifier. With a bandwidth of 2.4 GHz and high linearity of 42 dBm OIP3, the LMH6882 is suitable for a wide variety of signal conditioning applications. The LMH6882 programmable differential amplifier combines the best of both fully Differential amplifiers and variable gain amplifiers. It offers superior noise and di ...
Read more

›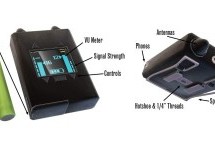 Description nRF2460 is a highly integrated 2.4 GHz RF Mono Audio-Streamer IC. It integrates a 4 Mbps 2.4 GHz GSK radio and a protocol stack optimized specifically for mono audio streaming. The combination of 16-bit LPCM uncompressed audio quality, latency as low as 20 ms, low power operation and a low total solution cost makes nRF2460 an ideal solution for gaming, home karaoke microphones, and wireless subw ...
Read more

›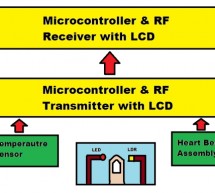 Microcontroller based wireless temperature and heartbeat read out suitable for a operation in a small office/home environment . This system is suitable to operate with Visual LCD. Many individuals or organisations may, for various reasons,wish to use electronic surveillance technique at some time or another. This idea is to use off the shelf RF Tx/Rx modules. The weather keeps us continually occupied. Some ...
Read more

›