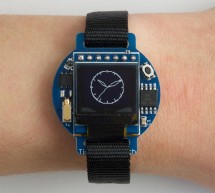 This is the third in my series of minimalist watches based on the ATtiny85. This version displays the time by drawing an analogue watch face on a miniature 64x48 OLED display. It uses a separate crystal-controlled low-power RTC chip to keep time to within a few seconds a month, and puts the processor and display to sleep when not showing the time to give a battery life of over a year: The Tiny Face watch ba ...
Read more

›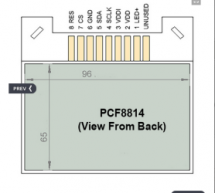 Step 1 Scavenging Parts What I'd like to do for this crazy/ambitions project is turn an old cell phone into a smartwatch. So obviously an old cell phone is required. The primary reason for this project is simply that I had an old cell phone laying around and wanted to find a creative way to repurpose it. The one I had is a Nokia 1100, but most other old cell phones would work, so long as you can find the sc ...
Read more

›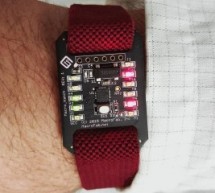 Three weeks before the Houston Maker Faire Chris came to me asking if we could whip up a low cost giveaway for the faire. I wanted to giveaway something more than a blinky LED badge since that is the typical electronic swag at Maker Faire. It had to be something that the person would wear and would want to show off to other Makers to spread the word about MacroFab. Blinking LEDs are always necessary though. ...
Read more

›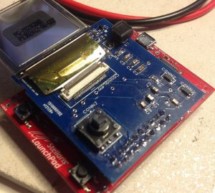 I have an issue with smart-watches. Watches in general fall into one of two categories: a tool to tell the time, or a fashion statement. Increasingly, I believe the latter category is larger than the first. With the advent of the iWatch, Pebble and the like, fashion and making a statement has moved into technology. It's not quite a new thing but nevertheless, it's something I'm not too fond of. My solution? ...
Read more

›
Project description F*watch is a fully open electronic watch project featuring an integrated GPS receiver. The development started at CERN as an after-work project to make a special present for a retiring colleague who likes hiking and timing. The full design (electronics, mechanics and software) is available under free licenses and the design is exclusively made with free tools. To be informed of the lates ...
Read more

›