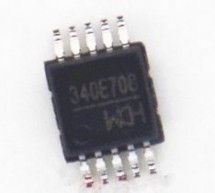 WCH, a Chinese integrated circuits manufacturer, has just released a new serial to USB chip called CH340E. Unlike other CH340 chips, it doesn't require an external crystal and also needs less PCB space and BOM. CH340 is a 3x3mm tiny chip comes in MSOP10 package and has 10 pins. Although it is smaller than other alternatives, it is a little more expensive than them. But considering other components and PCB s ...
Read more

›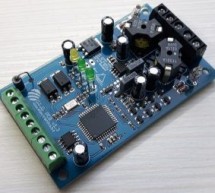 Specifications Number of operating modes: 4 Tuning: Automatic Detection type: Presence/Pulse Presence time: Adjustable in 3 steps Pulse duration: 250 ms / 500 ms Signal filtering: Adjustable in 2 steps (NORMAL, HIGH) Loop inductance: 20 uH – 1000 uH Frequency range: 20 kHz – 145 kHz Frequency selection: 2 combinations (LOW, HIGH) Sensitivity: Maximum 0.0025\% Δf/f, adjustable in 8 steps Detection speed: 10 ...
Read more

›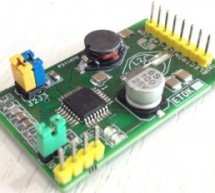 3A TEC Driver Module is a complete power stage solution to drive Thermoelectric Cooler (TEC). The required DC voltage input controls the output current. It consists of the Texas instruments DRV593 power driver IC, along with a few discrete passive components required for operation. It also includes jumpers for configuring the features of the device, LEDs for fault monitoring, and an output filter. The 4 Pin ...
Read more

›
All electronics projects need power. Power can come from either stored energy in a battery, or directly from mains AC voltage or DC power from renewable sources such as solar energy. Power Management ICs (PMICs)help manage the power requirements in a system including scaling voltages, battery charging, and DC-DC conversion. Choosing the right PMIC can make a difference in whether the final product becomes s ...
Read more

›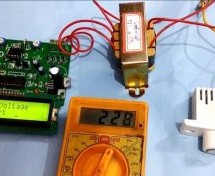 High and Low Voltage Power Detector Circuit with Message Alert using PIC Microcontroller We often see voltage fluctuations in electricity supply at our home, which may cause malfunction in our home AC appliances. Today we are building a low cost High and Low Voltage Protection Circuit, which will cut off the power supply to the appliances in case of High or Low voltage. It will also show a alert message on ...
Read more

›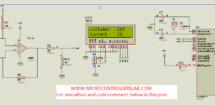 AC voltage measurement using pic microcontroller and op-amp.You have came across many online tutorials  on various websites about voltage measurement using different microcontrollers. But all these tutorials are about measurement of low  DC voltage.In this project, you will learn how to measure high AC voltage using PIC16f877A micrcontroller. Page Contents [hide] 1 Alternating voltage measurement : 1 ...
Read more

›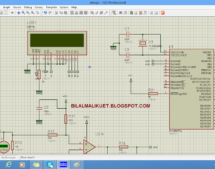 alternating current measurement using pic microcontroller. In this artcile I will discuss how to measure alternating current using current transformer and pic microcontroller. After reading this, you will be able to design AC Ammeter using PIC16F877A microcontroller. It is very important task in pic microcontroller projects. I have already posted a dc current measurement circuit with code. you can also read ...
Read more

›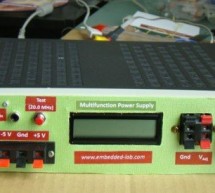 One important parameter in embedded system designing is power consumption. This parameter is directly related to the battery lifetime, if the system is to be powered from a battery. In order to determine the power rating of your designed system, you need to know how much current the system draws from the source at a given voltage. While working on my projects, I usually measure current by placing an externa ...
Read more

›
Due to its simplicity (requires minimum external components) and high availability, LM386 is very popular among hobbyists for use in low-voltage audio amplification applications. Most of the time a potentiometer is used at the input side of LM386 to provide a volume control in the output speaker. The potentiometer does not control the gain of the amplifier itself, but it creates a voltage divider network at ...
Read more

›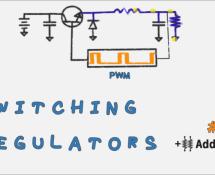 A switching voltage regulator is one of my favorite circuits. In school, they were the first circuits I built where I understood how transistors worked. In fact, they were the first circuit I saw an inductor being useful! Switching regulators are incredibly efficient when designed properly. Of course, this detail about design is important. They are not as simple as a linear regulator, which is basically an ...
Read more

›