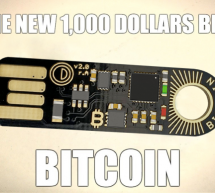 Opendime is a small USB stick that allows you to spend Bitcoin like a dollar bill. Pass it along multiple times. Connect to any USB to check balance. Unseal anytime to spend online. Hopefully everyone who needed an Opendime for Christmas has got it under the tree already, because we are now out of stock! But the big news is we've redesigned the hardware and improved it. Same price, same concept, but some us ...
Read more

›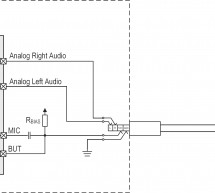 The 3.5mm phone jack is a well-established standard in the audio industry and continues to get strong support from users in the market. Originally invented in the 19th century for telephone switch boards, it made its way into mobile phones, tablets, and personal computers to connect audio and communication headsets for phone calls or simply for listening to music. While the phone jack has a rather long evol ...
Read more

›
Intro Back when I was deverloping the PSU burner, I wanted to have the Analog Discovery isolated from the common ground, to avoid noise and other issues. Since I did not have a way to do this, I ended up using a laptop on battery for measurements. But for long term, I needed to have this isolation. Unfortunately, things that can isolate USB at 480Mbps or faster are too expensive to justify. The solution The ...
Read more

›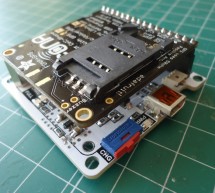 FONA808 USB Interface 1 Reply Hi! First of all, Happy New Year 2017! I hope all of yours starts the new year with good intentions. The mine one is write frequently here. Family and work don't let me much free time but I'll try it! For several months I'm working with FONA808 modules from Adafruit to make a portable, web-based locating system. This modules are based on the SIM808 module from SIMCOM manufactur ...
Read more

›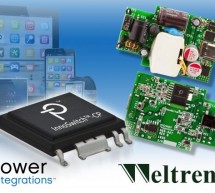 This joint reference design describes an 18W, USB PD compliant, AC-DC power converter. The design, titled DER-567, pairs the WT6630P USB Type-C PD controller from Weltrend with Power Integrations' InnoSwitch-CP off-line CV/CC flyback switcher IC, to produce a compact and highly energy-efficient standards-compliant power adapter, that PI says will deliver faster charge times for the larger batteries required ...
Read more

›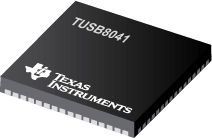 Description The TUSB8041 is a four-port USB 3.0 hub. It provides simultaneous SuperSpeed USB and high-speed/full-speed connections on the upstream port and provides SuperSpeed USB, high-speed, full-speed, or low-speed connections on the downstream ports. When the upstream port is connected to an electrical environment that only supports high-speed or full-speed/low-speed connections, SuperSpeed USB connecti ...
Read more

›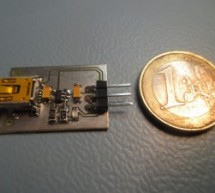 Li-ion cells become more and more popular due to their capacity and reasonable prices. In this entry I will present how to build a simple li-ion battery charger based on MCP73831 chip. It's a quite useful device for DYI projects,in addition its cost is only around 1,5 euro. The device uses USB port as a power supply (mini-USB connector). I use the standard gold-pins as an output socket. There're three of th ...
Read more

›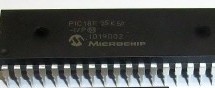 Features High performance PIC18 core with 8x8 Hardware Multiply Flash Program Memory with self read/write capability 256 Bytes of integrated EEPROM Internal 48MHz Oscillator with USB Accuracy -Via Active Clock Tuning from USB Host Universal Serial Bus 2.0 Module Enhanced Capture Compare PWM (ECCP) Module with up to 4 outputs Integrated Temperature Indicator Module Up to 25 Channel 10-bit ADC with Voltage Re ...
Read more

›
As it is Christmas time and I wanted to do a simple, cheap and fun project, which works as a development board at the same time, I created this X-mas tree. The project features an USB capable PIC16F1549 µC with: USB FS device 48 MHz internal Oscillator 2 PWM modules 10-bit ADC with Voltage Reference Integrated Temperature Indicator Module The LEDs are connected to the 2 PWM outputs via N-mos drivers. A Pote ...
Read more

›
Hi all! Here's the new project where I'm working a couple of days. Since I develop the SIM900 module and test it, I don't work with it. Also, I've got at home some samples of the MCP2200 USB bridge that I want to test it. So make an USB interface for this board was the perfect idea! This allows to use the SIM900 board with a PC, Raspberry or similar, with the plus of no need external power supply or control ...
Read more

›