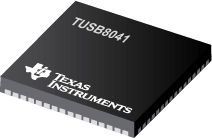 Description The TUSB8041 is a four-port USB 3.0 hub. It provides simultaneous SuperSpeed USB and high-speed/full-speed connections on the upstream port and provides SuperSpeed USB, high-speed, full-speed, or low-speed connections on the downstream ports. When the upstream port is connected to an electrical environment that only supports high-speed or full-speed/low-speed connections, SuperSpeed USB connecti ...
Read more

›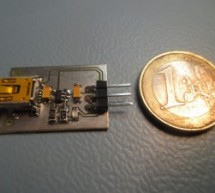 Li-ion cells become more and more popular due to their capacity and reasonable prices. In this entry I will present how to build a simple li-ion battery charger based on MCP73831 chip. It's a quite useful device for DYI projects,in addition its cost is only around 1,5 euro. The device uses USB port as a power supply (mini-USB connector). I use the standard gold-pins as an output socket. There're three of th ...
Read more

›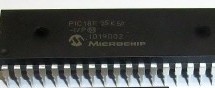 Features High performance PIC18 core with 8x8 Hardware Multiply Flash Program Memory with self read/write capability 256 Bytes of integrated EEPROM Internal 48MHz Oscillator with USB Accuracy -Via Active Clock Tuning from USB Host Universal Serial Bus 2.0 Module Enhanced Capture Compare PWM (ECCP) Module with up to 4 outputs Integrated Temperature Indicator Module Up to 25 Channel 10-bit ADC with Voltage Re ...
Read more

›
As it is Christmas time and I wanted to do a simple, cheap and fun project, which works as a development board at the same time, I created this X-mas tree. The project features an USB capable PIC16F1549 µC with: USB FS device 48 MHz internal Oscillator 2 PWM modules 10-bit ADC with Voltage Reference Integrated Temperature Indicator Module The LEDs are connected to the 2 PWM outputs via N-mos drivers. A Pote ...
Read more

›
Hi all! Here's the new project where I'm working a couple of days. Since I develop the SIM900 module and test it, I don't work with it. Also, I've got at home some samples of the MCP2200 USB bridge that I want to test it. So make an USB interface for this board was the perfect idea! This allows to use the SIM900 board with a PC, Raspberry or similar, with the plus of no need external power supply or control ...
Read more

›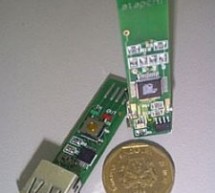 [Any] idea is dead without a good application for it. So "California Dreamin'" USB virtual peripheral could be a very nice sample of academic research, but hardly anybody is going to build a keyboard or mouse using it. I have been thinking for a while what to do with it as well. First project that came to my mind was building a hardware key logger for USB keyboards, something like www.keyghost.com, built fo ...
Read more

›
Description The DRV8837 provides an integrated motor-driver solution for cameras, consumer products, toys, and other low-voltage or battery-powered motion-control applications. The device has one H-bridge driver, and can drive one dc motor or one winding of a stepper motor, as well as other devices like solenoids. The output driver block consists of N-channel power MOSFETs configured as an H-bridge to drive ...
Read more

›
PIC16F1455 Features Enhanced Mid-range Core with 49 Instruction, 16 Stack Levels Flash Program Memory with self read/write capability Internal 48MHz Oscillator Universal Serial Bus 2.0 Module with clock recovery from USB host 2x Standalone PWM Modules Complementary Waveform Generator (CWG) Module Integrated Temperature Indicator Module 10 Channel 10-bit ADC with Voltage Reference 2 Analog Comparators ...
Read more

›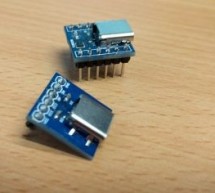 The new Type-C USB connector is the latest addition to the USB connector standards. It offers reversible plugs, direction independent cables, USB3.1 speeds, and 3A charging in a connector only a little bigger than the USB 2.0 MicroB connector. In order to add these capabilities the plugs and connectors have additional configuration pins to allow devices to negotiate their state. Supporting the configuration ...
Read more

›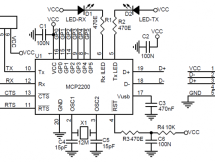 The Module is based on The MCP2200, which is a USB-to-UART serial converter which enables USB connectivity in application that have a UART interface. The device reduces external components by integrating the USB termination resistors. The MCP2200 also has 256-bytes of integrated user EEPROM. The MCP2200 has eight general purpose input / output pins. Four of the pins have alternate functions to indicate USB ...
Read more

›