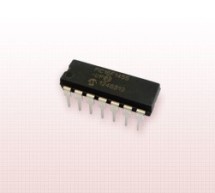 PIC16F1455 Features Enhanced Mid-range Core with 49 Instruction, 16 Stack Levels Flash Program Memory with self read/write capability Internal 48MHz Oscillator Universal Serial Bus 2.0 Module with clock recovery from USB host 2x Standalone PWM Modules Complementary Waveform Generator (CWG) Module Integrated Temperature Indicator Module 10 Channel 10-bit ADC with Voltage Reference 2 Analog Comparators ...
Read more

›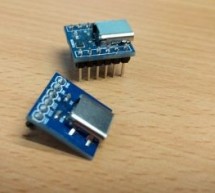 The new Type-C USB connector is the latest addition to the USB connector standards. It offers reversible plugs, direction independent cables, USB3.1 speeds, and 3A charging in a connector only a little bigger than the USB 2.0 MicroB connector. In order to add these capabilities the plugs and connectors have additional configuration pins to allow devices to negotiate their state. Supporting the configuration ...
Read more

›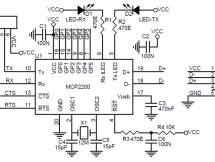 The Module is based on The MCP2200, which is a USB-to-UART serial converter which enables USB connectivity in application that have a UART interface. The device reduces external components by integrating the USB termination resistors. The MCP2200 also has 256-bytes of integrated user EEPROM. The MCP2200 has eight general purpose input / output pins. Four of the pins have alternate functions to indicate USB ...
Read more

›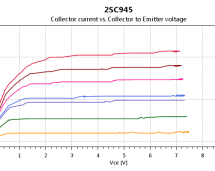 Curve tracer is an electronic test instrument to analyze the characteristics of transistors and other discrete semiconductors. In this post we construct USB base curve tracer to analyze properties of NPN transistors. This curve tracer is build around Microchip's PIC18F4550 MCU and it use simple Windows based GUI application to plot captured data of a transistor. In this design PIC18F4550 MCU is used to esta ...
Read more

›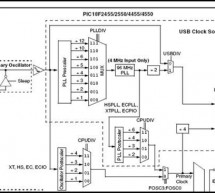 For long time, UART is the only and best way to interface with PC. It is easy to adapt and handle. Though some devices (like: GSM modem etc.) have UART on themselves, but for interfacing with PC, there is only one thing now and that is USB Introduction The purpose of this article is to explain how to interface a PIC microcontroller to a PC via the USB port. Although the concepts are universal, the examples ...
Read more

›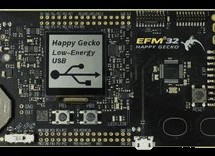 Silicon Labs is producing ARM M0-based USB-enabled MCUs called Happy Gecko which aim to lower USB power drain and simplify USB connectivity. Adding USB interfaces to portable, battery-powered connected devices can double the application current consumption, says Silicon Labs. Happy Gecko USB MCUs have five energy modes enabling applications to remain in an energy-optimal state by spending as little time as ...
Read more

›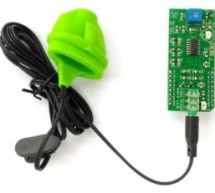 Easy Pulse mikro is our new educational pulse sensor in a mikroBus form factor. Like our previous Easy Pulse sensors (Easy Pulse and Easy Pulse Plugin), it is also based on the principle of transmittance photoplethysmography (PPG) applied to a fingertip. The sensor consists of a pair of IR LED and photodiode to detect the cardiovascular pulse signal from the fingertip. The output of the sensor is passed thr ...
Read more

›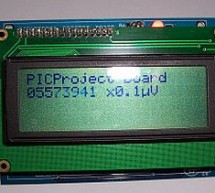 The new PIC18F2550 Project Board was designed as the development platform for student projects. The board features MCU: PIC18F2550 with external xtal, ADC: one channel 0-2.5V sigma-delta converter, Linear Technology LTC2400/LTC2420, 6-channal 10-bit ADC 0-5V, Display: Two connectors for text LCD or GLCD, USB: onchip USB port with type B connector, Power supply: onboard low dropout regulator, rechargeable ba ...
Read more

›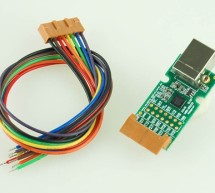 This page introduces a minimal firmware that implements a USB Virtual Serial Port for Microchip PIC18F4550 processor. The code has been optimized to use minimal amout of memory (both Flash and RAM) and tuned to work well with the Free SDCC C-compiler. The code size is less than 2500 bytes and it requires about 230 bytes of RAM memory and it is capable of transferring almost 1 MB/sec (if only the PIC could g ...
Read more

›
The basic circuit below will work with any PIC18F2xJ50 microcontroller. You just have to upload the appropriate firmware. Go to Downloads section to find firmware hex files for the microcontroller and the resonator you would like to use. PIC18F24J50 firmware v2.6.3 - all subversions.zip contain the following general use subversions: 4 MHz, 8 MHz, 12 MHz, 16 MHz and 20 MHz, and the following subversions for ...
Read more

›