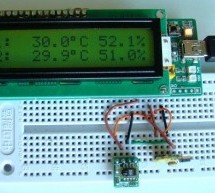 Temperature and relative humidity are two very important ambient parameters that are directly related to human comfort. Sometimes, you may be able to bear higher temperatures, if there is a lower relative humidity, such as in hot and dry desert-like environment. However, being in a humid place with not very high temperature may make you feel like melting. This is because if there is high relative humidity, ...
Read more

›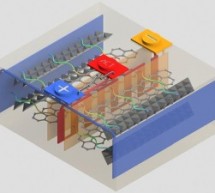 A new "all-climate" lithium-ion battery can rapidly heat itself to overcome freezing temperatures with little sacrifice in energy storage capacity and power, researchers say. This advance might enable applications for which high-performance batteries are needed in extremely cold temperatures, such as electric cars in cold climates, high-altitude drones, and space exploration. EC Power is now creating all-cl ...
Read more

›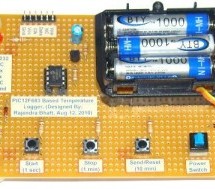 Introduction There are varieties of digital temperature logger projects available online based on different microcontrollers. The one I am going to talk about is based on a Microchip's 8-pin microcontroller, PIC12F683. It reads temperature values from a DS1820 digital sensor and stores in its internal EEPROM. PIC12F683 has 256 bytes of internal EEPROM and we are going to store the temperature values in 8-bi ...
Read more

›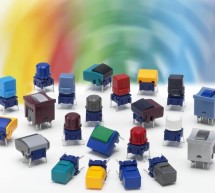 ompany MEC, Dutch producer of top-class push-button switches Multimec, Unimec and others comes with good news for developers and producers of electronics. Well-known reliable push-buttons were in majority of cases available in so called standard version (L6, -40...+115°C) and in a high-temperature version (H9, -40...+160°C). From now on, all types will be gradually available only in a "high temperature" ver ...
Read more

›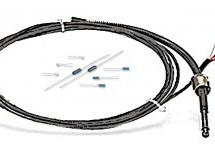 There is a multitude of process parameters nowadays that need to be measured in the industrial environment (temperature, pressure, humidity, force etc.). Out of these, undoubtedly the most common one is temperature, as it influences most manufacturing parameters. It is no wonder then that many solutions have been developed over time to measure it. There are a few general categories any industrial temperatur ...
Read more

›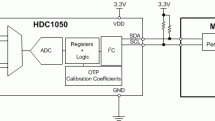 1 Features Relative Humidity Accuracy ±3% (typical) Temperature Accuracy ±0.2°C (typical) 14 Bit Measurement Resolution 100 nA Sleep Mode Current Average Supply Current: 710 nA @ 1sps, 11 bit RH Measurement 1.3 µA @ 1sps, 11 bit RH and Temperature Measurement Supply Voltage 2.7 V to 5.5 V Small 3 mm x 3 mm Device Footprint I2C Interface 2 Applications HVAC Smart Thermostats and Room Monitors White Goods Pri ...
Read more

›
Using a highly-integrated microcontroller running "StickOS BASIC", it is possible to quickly build a toaster oven temperature profile controller for performing surface mount (SMT) printed circuit board reflow soldering at home. Continuing with the first article, the schematic and configuration for the Toaster Oven Temperature Profile are presented. 1. Schematic and configuration The schematic for the ...
Read more

›
One of the most commonly used medical instruments nowadays is the thermometer. The thermometer is used to monitor or measure the body temperature of a sick person. The idea of creating a thermometer started from a device called thermoscope, a thermometer without a scale. Several inventors developed it until Sir Thomas Allbutt invented the first practical 6-inch medical thermometer able to sense a body tempe ...
Read more

›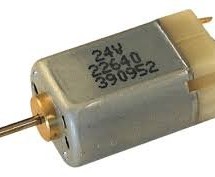 Microcontroller are widely used in electronics gadget and are one of the key element in developing any project and thus this project used 8051 microcontroller and will help in teaching about interfacing of temperature sensor with ATMEL microcontroller by means of ADC, to display the temperature on a 16x2 LCD and to rotate a DC motor at two different speeds at various temperatures. This project on digital th ...
Read more

›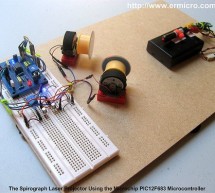 The 8 pins PIC12F683 microcontroller is one of the smallest members of the Microchip 8-bit microcontroller families but equipped with powerful peripherals such as ADC and PWM capabilities. This make this tiny microcontroller is suitable for controlling the DC motor speed. In order to demonstrate the PIC12F683 capabilities and to make this tutorial more attractive, I decided to use the PIC12F683 microcontrol ...
Read more

›