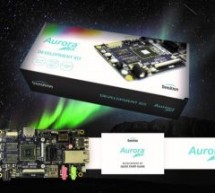 Densitron, a creator of display technologies and global leader in display, monitor and embedded computing solutions, has launched its new single board computer (SBC) appropriately named "Aurora SBX™" (derived from the Latin for first light), along with its extremely versatile application-specific software. Developed by the company's Embedded division, this original board will help engineers using Densitron ...
Read more

›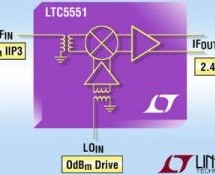 Description The LTC®5551 is a 2.5V to 3.6V mixer optimized for RF downconverting mixer applications that require very high dynamic range. The LTC5551 covers the 300MHz to 3.5GHz RF Frequency range with LO frequency range of 200MHz to 3.5GHz. The LTC5551 provides very high IIP3 and P1dB with low power consumption. A typical application is a basestation receiver covering 700MHz to 2.7GHz frequency range. The ...
Read more

›
Description The LTC®2378-20 is a low noise, low power, high speed 20-bit successive approximation register (SAR) ADC. Operating from a 2.5V supply, the LTC2378-20 has a ±VREF fully differential input range with VREF ranging from 2.5V to 5.1V. The LTC2378-20 consumes only 21mW and achieves ±2ppm INL maximum, no missing codes at 20 bits with 104dB SNR. The LTC2378-20 has a high speed SPI-compatible serial int ...
Read more

›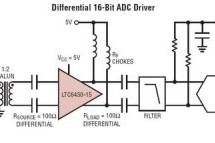 Description The LTC®6430-15 is a differential gain block amplifier designed to drive high resolution, high speed ADCs with excellent linearity beyond 1000MHz and with low associated output noise. The LTC6430-15 operates from a single 5V power supply and consumes only 800mW. In its differential configuration, the LTC6430-15 can directly drive the differential inputs of an ADC. Using 1:2 baluns, the device ma ...
Read more

›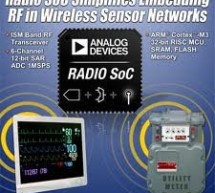 Multichannel time-synchronised mesh networks based on 802.15.4 radios address many of the challenges involved in designing wireless sensor networks, write Lance Doherty, Jonathan Simon and Thomas Watteyne from Linear Technology While both low-power sensors and wireless networking are now ubiquitous, there are still relatively few examples on the market of low-power wireless sensor networks. This is not for ...
Read more

›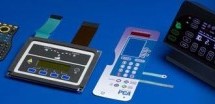 A global leader in membrane switch and capacitive user interface technology. With manufacturing capabilities strategically placed around the world, Molex provides local sourcing; engineering and design support in ISO9001, ISO 14000, and TS16949 certified facilities. Fully equipped reliability labs in each location qualify products prior to final tooling and can provide in-depth analysis. Our capabilities in ...
Read more

›
The Avago Technologies MGA-43428 is a fully matched power amplifier for use in the 851-894 MHz band. High linear output power at 5V is achieved through the use of Avago Technologies' proprietary 0.25um GaAs Enhancement-mode pHEMT process. Features [-] High Gain: 34dB High Linearity performance: Max -50dBc ACLR at 27.2dBm linear output power Good efficiency Fully matched Built-in detector GaAs E-pHEMT Techno ...
Read more

›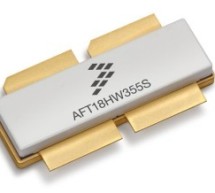 The AFT09S282NR3 80 watt RF power LDMOS transistor is designed for cellular base station applications covering the frequency range of 720 to 960 MHz. 900 MHz Typical Single-Carrier W-CDMA Performance: VDD = 28 Volts, IDQ = 1400 mA, Pout = 80 Watts Avg., Input Signal PAR = 7.5 dB @ 0.01% Probability on CCDF. Features Greater Negative Gate-Source Voltage Range for Improved Class C Operation Designed for Digit ...
Read more

›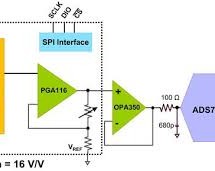 Description The OPA2188 operational amplifier uses TI proprietary auto-zeroing techniques to provide low offset voltage (25 µV, max), and near zero-drift over time and temperature. This miniature, high-precision, low quiescent current amplifier offers high input impedance and rail-to-rail output swing within 15 mV of the rails. The input common-mode range includes the negative rail. Either single or dual su ...
Read more

›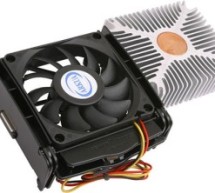 The STA381BW is an integrated solution embedding digital audio processing, digital amplification, FFXTMpower output stage, headphone and 2 Vrms line outputs. It is part of the Sound Terminal®family and provides full digital audio streaming from the source to the speaker, offering cost effectiveness, low power dissipation and sound enrichment. The STA381BW input section consists of a flexible digital input s ...
Read more

›