Tiny device could replace expensive lab-scale equipment for many applications. Spectrometers — devices that distinguish different wavelengths of light and are used to determine the chemical composition of everything from laboratory materials to distant stars — are large devices with six-figure price tags, and tend to be found in large university and industry labs or observatories. A new advance by researche ...
Read more

›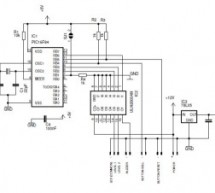 Introduction On request I have built a microcontroller-based doorbell system which is being used in an industrial environment. This is the basic function: When you push the bell-button, a horn will sound for about 10 seconds. At the same time a light, which keeps burning until someone pushes a reset-button, will be activated. The system has a lot of features: There are 2 different lamp outputs: these can be ...
Read more

›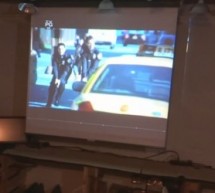 This Instructable will take you on my journey to replace my old Netflix/Vudu Bluray player with a PC based entertainment station for my LCD projector. I wanted to be able to access and control Netflix, Hulu, Youtube, Crackle, NBC, ABC, and the Weather Channel using only a simple remote control. Along the way, I'll give you the full details you need to replicate this project, but at the same time I'm going t ...
Read more

›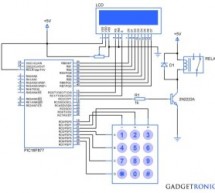 Electronic code locking system is extremely useful in protecting our precious possessions and can be installed anywhere with bit of engineering in it. We are widely familiar with the Password based e-locks and might have installed in our house. But we are going for Electronic locks made by any company when you can make one by your own. This project demonstrates you how to make a PIC microcontroller based si ...
Read more

›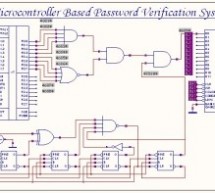 Aim: - To simulate a circuit using microcontroller 8051 for verifying password. Theory: - The block diagram for microcontroller based password verifying system is shown. The purpose of the circuit is to verify the password entered by the user. An 8-bit password is the input to this system (A simple example has purposely been dealt with here for the convenience of an average student. The student may modify t ...
Read more

›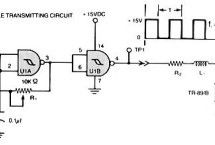 The ultrasonic position system uses ultrasonic transmitters/receivers to triangulate position of the robots used in GE423. Each of three transmitters uses a distinct frequencies: 23 kHz, 31 kHz, and 40 kHz. The 2812 DSP is used to measure signal timing and calculate position based on these values. The design of the electronics, as well as discussion of the software development is presented below. The electr ...
Read more

›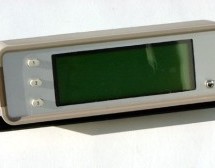 Introduction This circuit is a repeater for GPS data. It is intended to connect to Garmin-38 (and similar) hand held GPS receivers that don't have external antennas. The purpose for the repeater is to allow the GPS to be outside, exposed to the satellite view, and allow the user to see the data below decks at the navigation station. Versions Within the code there is opportunity to easily configure for a 16x ...
Read more

›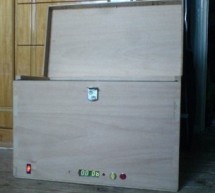 Introduction Tired of spending hours and hours in wire soldering? Do your circuits look ugly and you are looking for a way to produce professional-like PCBs? Then you had better try photoetching. And the first step to do that is to have the right equipment that is an Automated Exposure Box. Moreover if you like tinkering with microcontrollers, here is the challenge and it's high time you launched the design ...
Read more

›
This page describes a SX28-based color video game system I made during year 2002. Now, beginning of 2007, almost five years after I made the first design I've updated the layout of the PCB and added a version of the PCB that has built-in gamepads and I also have made it possible to buy PCBs, preprogrammed chips, color carrier oscillators and of course complete kits from me in my web shop. Since all games us ...
Read more

›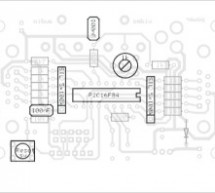 This text describes how to build my PIC16F84 based game system, before you start you should read through the whole text one time. Note that many components are sensitive to too much heat and will get damaged if you heat them too much when soldering. The drawn placement images show components to mount in each step in black and the components mounted in previous steps in gray. When soldering the components on ...
Read more

›