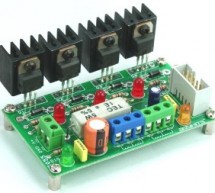 This project is a 4-phase unipolar stepper motor controller. Description Unipolar 4-Phase Stepper Motor Controller Board will help you control a Stepper Motor or 4 individual Solenoids. This circuit consisting of transistors that serve as current amplifier and also diode to prevent damaging back EMF, circuit uses Darlington transistors to provide high current capacity to unipolar stepper motor. Just provide ...
Read more

›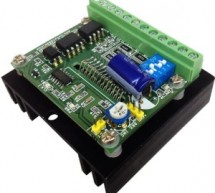 Features Based on Single chip and Second chip for auto half current control Suitable for Nema17, Nema23, Nema34 bipolar stepper motors Suitable for 4Wires, 6 wires and 8 wires stepper motor. Forward and reverse rotations available Selectable Phase (Micro-step) drives 1/1, 1/2, 1/4, 1/8, and 1/16 Maximum Input supply 42V DC Minimum Input supply 10V DC Output current 4.5Amps Output Fault Monitor LED indicator ...
Read more

›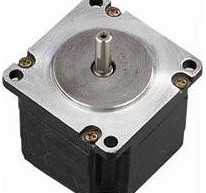 Introduction A Stepper Motor is a brushless, synchronous DC electric motor, which divides the full rotation into a number of equal steps. It finds great application in field of microcontrollers such as robotics. Please refer the article Stepper Motor or Step Motor for detailed information about working of stepper motor, types and modes of operation. Unipolar Motor is the most popular stepper motor among ele ...
Read more

›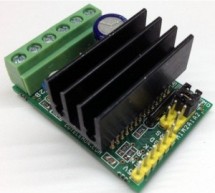 Tiny Board has been designed around LV8772 IC from On-Semi. This driver is capable of micro-step drive and supports 4W 1-2 phase excitation. It has Low on Resistance with motor current selectable in four steps. The board is equipped with unusual condition warning LED and input Pulse Monitor LED. It is most suitable for the drive of a stepping motor for OA, amusements, hobby CNC, 3D printers, automatic machi ...
Read more

›
This instructable will show you how to control stepper motors (Unipolar OR Bipolar) manually with a knob, without the use of a PIC or PC, so no programming is needed.  The position of the knob determines the position of the motor shaft, which will stay in that position until the knob is turned again.  The unipolar and bipolar circuits are different, but each requires only 1 chip. Step 1: Here's what you'll ...
Read more

›
For another project I started I needed to control the motion of a stepper motor. A stepper motor is used when precision control of movement is needed. With each movement of the motor, the drive shaft steps a precise amount of distance (usually a few degrees with each turn). You can often salavage steppers from old printers or disk drive. I found mine at an electronics surplus store. The key to driving a ste ...
Read more

›