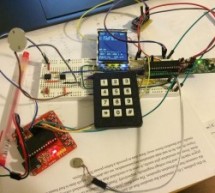 This project is aimed to design a 'Sleep and Wake-up Assistant'. Different from a normal alarm clocks which can only make noise, this alarm clock is designed to wake up a person in a comfortable and effective way by involving sound, light stimulation, motion detection and vibration. The functions of this alarm system are: ( i ). This system has an LED light. Before the user sleep in the night, the LED can b ...
Read more

›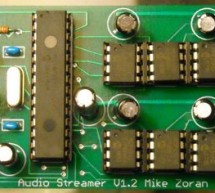 INTRODUCTION The idea for creating a USB sound card based on a PIC came from discussions of other people creating one on the Microchip USB forum. The hardware of the card is based on all Microchip products. The software uses a modified version of the Microchip USB framework which is interrupt driven instead of the traditional polling. The device is a USB composite device. The first device is an implementati ...
Read more

›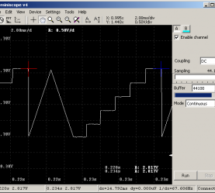 This USB sound card that presents itself as C-Media is one of the cheapest sound cards available with price $1.1-$2 depending on vendor. Device markings: HX2010-0705, production date 40th week of 2013 (or later?). Device enumerates as composite device: sound card + HID input. HID input part is used for audio volume and mute control and it functionality is slightly broken - same as with multimedia keyboard i ...
Read more

›

This experiment creates a Hee Haw sound for an alarm. The diagram shows the number of cycles for the HEE and the time taken for each cycle, equates to a certain length of time. The frequency of the HAW is lower and the number of cycles must be worked out so that the time for the HAW is equal to the time for the HEE. This is simple when writing the program. The values loaded into the two files for the HEE ar ...
Read more

›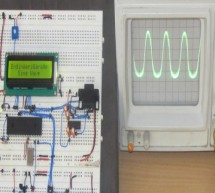 Pulse Width Modulation (PWM) is a technique in which the width of a pulse is modulated keeping the time period of the wave constant. The ON time and OFF time can have any different values in the wave cycles, but the sum of the ON time and OFF time remains same for the entire cycles. PWM is a digital wave that can be generated using digital circuits which are not capable of generating analog voltages. With t ...
Read more

›
BTc "Binary Time constant" algorithm. A system to record and/or play sound in a bitstream format using just one digital output pin. This is a sound playback system for a PIC or any other microcontroller. It uses a clever encoding system to mathematically model the actual performance of the RC filter when the signal is encoded. This allows playback of good quality sound with the absolute minimum software and ...
Read more

›