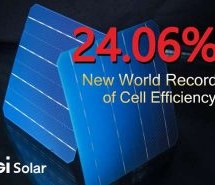 LONGi Solar has announced that it has achieved a new monocrystalline silicon PERC (Passivated Emitter Rear Cell) world record conversion efficiency using commercial wafer (M2) dimensions that exceeds 24 percent for the first time, according to tests carried out by the National Center of Supervision and Inspection on Solar Photovoltaic Product Quality (CPVT) in China. LONGi Solar's latest breakthrough bifaci ...
Read more

›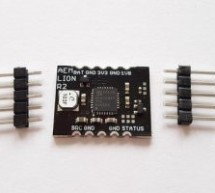 The AEMLION is a 0.8x0.6 inch (20x15mm) PCB with the AEM10941 Solar Harvesting IC from E-peas. It efficiently converts solar energy into Li-ion battery charge, it even works with indoor light. It features 3.3V and 1.8V regulated outputs that are enabled when the battery has useful charge and a low battery warning that informs the user of impending shutdown when the battery runs low. It easily integrates int ...
Read more

›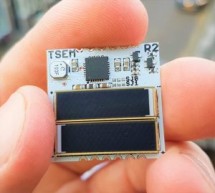 Description This is a 1x1 inch PCB module with two tiny solar cells, a highly efficient Li-Ion battery charger and with two regulated outputs (3.3V and 1.8V). It harvests enough power from indoor light to power a simple BLE or LoRa sensor. The board has castellated vias so it can be surface mount soldered onto a mother PCB as well as soldered onto 0.1" headers to be used in a bread board. Based on TSEM I de ...
Read more

›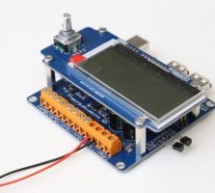 Description After 3 years of development, this open source project is nearing completion. From its modest beginnings it has evolved into a rather sophisticated device with a USB interface, powerful USB charging ports, a 20x4 character LCD, a rotary encoder with push button, precision measurement of everything from voltages and currents to temperatures. There are 4 PWM power outputs, 4MB of storage for a yea ...
Read more

›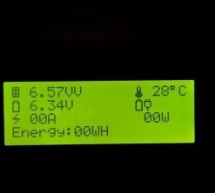 MPPT Based Charge Controller Using Pic Microcontroller; MPPT (maximum power point tracking) based charge controller using pic microcontroller is a controller that could be used for charging the batteries after tracking maximum power from solar panel. As we know, the demand of energy is increasing day by day as well as the nonrenewable energy resources such as hydro, coal and oil are also depleting day by da ...
Read more

›
Researchers at EPFL in Switzerland have found that adding large organic compounds called guanidinium (CH6N3+) into methylammonium lead iodide perovskite solar cells can provide stable power efficiency of 19%, approaching that of silicon cells. The lab of Mohammad Khaja Nazeeruddin at EPFL Valais Wallis, with colleagues at the University of Cordoba and the Helmholtz Institute in Berlin, has discovered that t ...
Read more

›
All electronics projects need power. Power can come from either stored energy in a battery, or directly from mains AC voltage or DC power from renewable sources such as solar energy. Power Management ICs (PMICs)help manage the power requirements in a system including scaling voltages, battery charging, and DC-DC conversion. Choosing the right PMIC can make a difference in whether the final product becomes s ...
Read more

›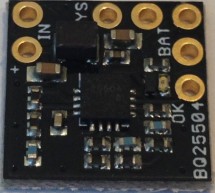 Ultra-Low Power LiPo Charger via Energy Harvesting from a Solar Cell What is it? This is a small (0.5 x 0.5 inch) breakout board for Texas Instrument's BQ25504Ultra Low Power Boost Converter with Battery Management for Energy Harvesting Applications. From the datasheet: "The bq25504 device is the first of a new family of intelligent integrated energy harvesting nano-power management solutions that are well ...
Read more

›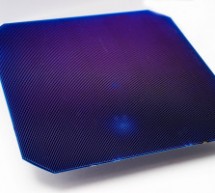 MUNICH, Germany – June 20, 2016 – Imec, the world-leading nano-electronics research center and partner in Energyville, will present at this week's Intersolar Europe/EU PVSEC a highly efficient bifacial n-PERT (BiPERT) solar cell featuring a bifaciality value close to 100%. With a rear cell efficiency close to the efficiency measured from the front of the cell, imec's  new achievement underscores the ability ...
Read more

›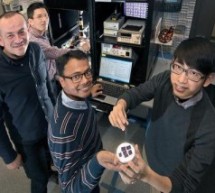 Research team showing off their quantum-dot doped nanomaterial (back to front: Chang-Yong Nam and Mircea Cotlet of Brookhaven Lab's Center for Functional Nanomaterials with Stony Brook University graduate students Prahlad Routh and Jia-Shiang Chen). (Source: Brookhaven) "Our particular 2-D material system (SnS2) [tin disulfide] is similar to Si [silicon], in that it has an indirect band gap, not providing s ...
Read more

›