Researchers at EPFL in Switzerland have found that adding large organic compounds called guanidinium (CH6N3+) into methylammonium lead iodide perovskite solar cells can provide stable power efficiency of 19%, approaching that of silicon cells. The lab of Mohammad Khaja Nazeeruddin at EPFL Valais Wallis, with colleagues at the University of Cordoba and the Helmholtz Institute in Berlin, has discovered that t ...
Read more

›
All electronics projects need power. Power can come from either stored energy in a battery, or directly from mains AC voltage or DC power from renewable sources such as solar energy. Power Management ICs (PMICs)help manage the power requirements in a system including scaling voltages, battery charging, and DC-DC conversion. Choosing the right PMIC can make a difference in whether the final product becomes s ...
Read more

›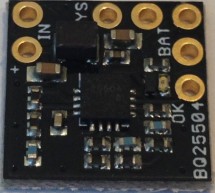 Ultra-Low Power LiPo Charger via Energy Harvesting from a Solar Cell What is it? This is a small (0.5 x 0.5 inch) breakout board for Texas Instrument's BQ25504Ultra Low Power Boost Converter with Battery Management for Energy Harvesting Applications. From the datasheet: "The bq25504 device is the first of a new family of intelligent integrated energy harvesting nano-power management solutions that are well ...
Read more

›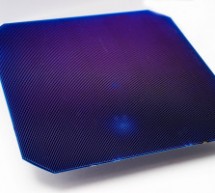 MUNICH, Germany – June 20, 2016 – Imec, the world-leading nano-electronics research center and partner in Energyville, will present at this week's Intersolar Europe/EU PVSEC a highly efficient bifacial n-PERT (BiPERT) solar cell featuring a bifaciality value close to 100%. With a rear cell efficiency close to the efficiency measured from the front of the cell, imec's  new achievement underscores the ability ...
Read more

›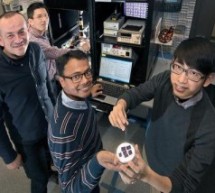 Research team showing off their quantum-dot doped nanomaterial (back to front: Chang-Yong Nam and Mircea Cotlet of Brookhaven Lab's Center for Functional Nanomaterials with Stony Brook University graduate students Prahlad Routh and Jia-Shiang Chen). (Source: Brookhaven) "Our particular 2-D material system (SnS2) [tin disulfide] is similar to Si [silicon], in that it has an indirect band gap, not providing s ...
Read more

›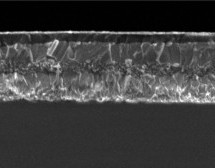 17.03.16 - EPFL scientists achieve the highest yet reproducibility for perovskite solar cells combined with a boundary-pushing 21.1% efficiency at normal operating conditions. Perovskite solar cells hold much promise for cost-effective solar energy. However, heat stability is an issue, and can significantly limit the solar cell's long-term efficiency. A team of scientists led by Michael Grätzel's lab at EPF ...
Read more

›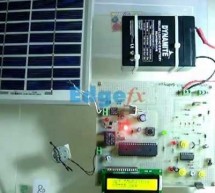 Solar power auto irrigation system using microcontroller, In this article you will learn about auto irrigation system. Whats is irrigation system? What is auto irrigation system? How to make irrigation system automatic? How to use microcontroller to make intelligent and automatic? Circuit diagram of solar power auto irrigation system using pic microcontroller. This project just give you idea about solar pow ...
Read more

›
Solar tracking system using pic microcontroller, In this article you will learn what is solar tracking system? Why We need of solar tracking system ? Which methods of solar tracking system being used now a days ? How to design Solar tracking system ? circuit diagram of solar tracking system. How to write code of Solar tracking system using pic microcontroller? Let's start with basic introduction of solar tr ...
Read more

›
Electronic loads, programmable and with a recovery function are the best choice for dynamic testing simulating real conditions. Usually you don´t test your power supply and you assume it is working well with your equipment. But what if not? Sometimes your equipment fails without any evident reason and it might be because your power supply is not sufficient for your application. We have a solution which help ...
Read more

›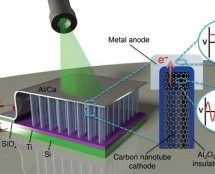 PORTLAND, Ore.--Now before you get all excited by the headline, which is not click-bait according to the researchers, a new kind of nanoscale rectenna (half antenna and half rectifier) can convert solar and infrared into electricity, plus be tuned to nearly any other frequency as a detector. The invention was made at Georgia Tech (Atlanta) and peer-reviewed in today's issue of Nature Nanotechnology. Right n ...
Read more

›