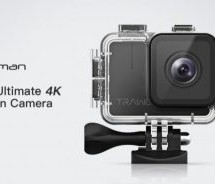 Life is full of adventures. The best way to preserve your memories is to capture them exactly as they are and one of the best ways to capture them is with action cameras. Action cameras can go beyond your average camera, or your high-end smartphone would dare to. With their rugged and waterproof designs they can endure the rigors and extremes of any adventure. The GoPro Cameras especially the GoPro Hero fam ...
Read more

›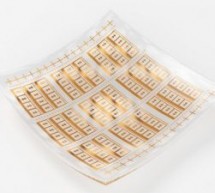 The researchers of the Swedish Chalmers University of Technology have developed a new design of terahertz sensor using Graphene. This flexible sensor can be integrated into wearable materials. Most importantly, it can be manufactured very cheaply and also it is practically transparent. This new type of sensor could be a major breakthrough by opening doors of many new applications. The terahertz frequency ba ...
Read more

›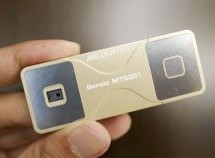 Smartphones in recent times have contributed to the growth of the medical sensing industries with a major success in the usage of a smartphone camera and flash to detect heart rate. Specialized Apps installed on the phone can use the phone inbuilt camera and flash to read an individual heart rate with high accuracy but nothing else in the space of health monitoring. Sensio is a biosensor that will allow sma ...
Read more

›
The transistor revolutionized the field of electronics, and paved the way for smaller and cheaper radios, calculators, and computers, among other things since its very first practically implemented device as a point-contact-transistor invented in 1947 and getting the Nobel Prize in Physics in 1956. Now, engineers from the University of Wisconsin-Madison (UW-Madison) have built the most flexible, fully-funct ...
Read more

›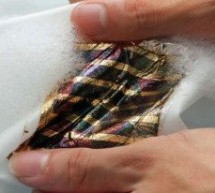 Scientists of Japanese research institute RIKEN and the University of Tokyo have successfully developed a product that allows solar cells to continue to provide solar power after being washed, stretched and compressed. Takao Someya of Riken Center for Emergent Matter Science, a designated national R&D Institute in Japan, led the research team. The research results were published in the journal Nature En ...
Read more

›
Researchers at the University of Washington developed a new backscatter sensors that can operate over long ranges with very little power. The researchers demonstrated for the first time that the device runs on almost zero power and can transmit data across distances of up to 2.8 kilometers. Backscatter communication works by emitting a radio signal and then monitoring the reflections of that signal from sen ...
Read more

›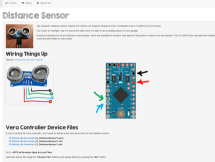 Learn how to create your own low cost wireless sensors and connect them to the world. Store your sensor data at home or in our cloud. We provide fancy graphs and other great online tools to help you manage and analyze your sensor data! For more detail: mysensors.org – Learn how to create your own low cost wireless sensors ...
Read more

›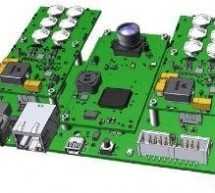 Melexis is supporting its time-of-flight (ToF) sensing technology with the EVK75023 evaluation kit which accompanies its MLX75023 QVGA (320x240pixels) resolution ToF sensors. This new hardware platform enables implementation of more advanced human machine interfaces (HMIs).Co-developed with BlueTechnix, the EVK75023 is a 130x105x60mm board for assessment of ToF sensing capabilities under challenging conditi ...
Read more

›
Crocus, the magnetically enhanced IC specialist, has prototyped a bendable display using flexible sensors and is looking for applications and customers for it. "Crocus has created a new IP based on magnetic sensors for flexible surface position detection. This enables equipment makers to gain in the added performance of flexible shape devices, while reducing costs," says Crocus CEO Bertrand Cambou, "we anti ...
Read more

›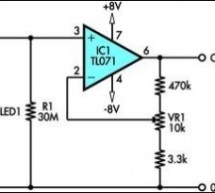 Things are moving along … With my new understanding of I2C master/slave communications, I've started work on larger arrays and finding the best way to manage the array and communicate the data to the host PC. Above is the latest iteration of the project… and here is a lengthy description of what you're seeing: Along the top row you see six ICs, from left to right they are: (hehe, I bet you're thinking, I on ...
Read more

›