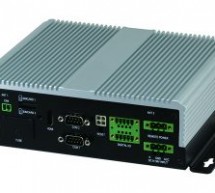 AAEON, an award-winning developer of network devices and embedded computers, launches the VPC-5600S, a network video recorder (NVR) with a possible eight PoE ports, each supported by their own LAN chips. The VPC-5600S recently picked up coveted COMPUTEX d&i and Taiwan Excellence Awards, and AAEON network security division product manager Josh Chen has labeled it "the perfect surveillance system." AAEON ...
Read more

›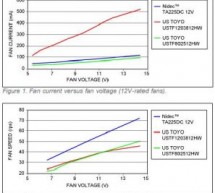 Abstract: Temperature-based fan control is a necessity in a growing number of systems, both to reduce system noise and to improve fan reliability. When fan control is augmented by fan-speed monitoring, a speed-control loop can be implemented that is independent of manufacturing variances and wear on the fan. In addition, a fan that is about to fail can be identified so that it can be replaced before it fail ...
Read more

›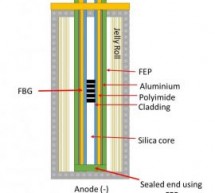 Researchers at the University of Warwick in the UK have developed sensors which measure the internal temperature and electrode potential of Lithium batteries. The technology is being developed by the Warwick Manufacturing Group (WMG) as a part of a battery's normal operation. More intense testings have been done on standard commercially available automotive battery cells. If a battery overheats it becomes a ...
Read more

›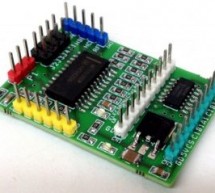 The board shown here is a breakout board for MC33035 brushless motor controller. It requires an output buffer IPM module or Mosfets to complete the closed loop brushless motor driver. MC33035 IC is the heart of the project; the project provides 6 PWM pulses as well 6 Inverse pulses outputs. On board Jumpers helps to change the Direction, Enable, Brake, and 60/120 phasing Header connector provided to connect ...
Read more

›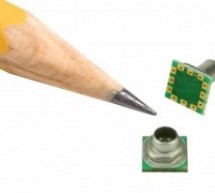 It can be relatively easy to introduce a board mount pressure sensor to the market. In fact, over the last few years, several companies have introduced low-performance, unamplified sensors to address high volume opportunities. However, modern applications demand so much more than a cheap low-performance sensor. Design cycles don't allow for designers to do all of the extra work needed to make a useful measu ...
Read more

›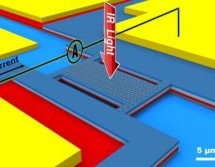 Now you can use your smartphone to check how clean the air is, measure the freshness of food or even the level of your blood sugar. This has never been so easy. All credit goes to the new spectrometer sensor which is developed at the Eindhoven University of Technology and can be easily attached to a mobile phone. The little sensor is just as precise as the normal tabletop models used in scientific labs. The ...
Read more

›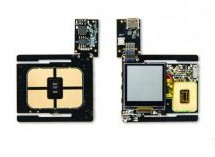 Silicon Labs has introduced a family of optical biometric sensors providing advanced heart rate monitoring (HRM) by transcutaneous optical measurements, along with electrocardiogram (ECG) capabilities, for a range of wearable fitness and wellness products. Si117x sensor modules combine ultra-low power, high sensitivity and integration, for smart watches and wrist-based, patch-type and other wearables requir ...
Read more

›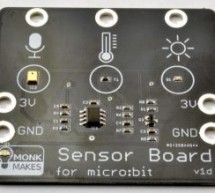 The MonkMakes Sensor Board for micro:bit allows you to sense sound level, temperature and light level. Features 3V and GND connections can be made from either side and allow you to power a second board such as the MonkMakes Relay Board or MonkMakes Speaker. LED 'power on' indicator Reverse polarity protection All three sensors are analog and can be connected to pins P0, P1 and P2 using alligator clips. Gett ...
Read more

›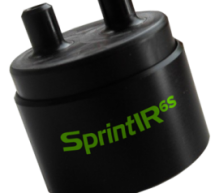 Gas Sensing Solutions (GSS) Ltd is a designer and manufacturer of low power, high speed Non-Dispersive Infrared (NDIR) carbon dioxide gas sensors. Recently, it has claimed a new speed record for its SprintIR6S NDIR CO2 sensor. The new sensor comes with response rates that had never been reached before by any other NDIR CO2 sensors. It can take up to 20 readings per second, and has a six-times faster respons ...
Read more

›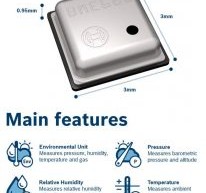 BME680 BME680 is an integrated environmental sensor developed specifically for mobile applications and wearables where size and low power consumption are key requirements. Expanding Bosch Sensortec's existing family of environmental sensors, the BME680 integrates for the first time high-linearity and high-accuracy gas, pressure, humidity and temperature sensors. It consists of an 8-pin metal-lid 3.0 x 3.0 x ...
Read more

›