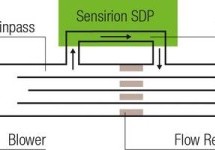 The SDP3x is the world's smallest differential pressure sensor. It measures just 5 mm x 8 mm x 5 mm, opening up new dimensions of integration and application possibilities. The senor is based on the next generation of the CMOSens® sensor chip and is the heart of Sensirion's new sensor platform for measuring differential pressure and mass flow. The SDP3x differential pressure sensor is reflow solderable, pro ...
Read more

›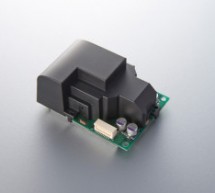 TOKYO, February 8, 2016 - Mitsubishi Electric Corporation (TOKYO: 6503) announced today that it has developed a small, high-precision air-quality sensor, the world first to detect all fine particles measuring no more than 2.5 micrometers in diameter, called PM2.5, as well as pollen and dust. It also senses the density of particles precisely. Enlarge Prototype of Mitsubishi Electric's new air-quality sensor ...
Read more

›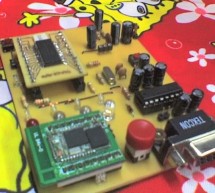 The microcontroller used is 0822 zilog encore! 8k series (soic,28pin) as shown on the figure. Is a programmable microcontroller, the functions used are the GPIO and the UART of the chip. GPIO is used on led indicators, and the UART is used for giving and reading AT COMMANDS to control the Bluetooth device. [caption id="attachment_12686" align="aligncenter" width="640"] Controller board (1st board)[/caption] ...
Read more

›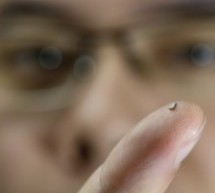 Researchers at TU/e have developed a very tiny wireless temperature sensor that is powered in a very special way: from the radio waves that are part of the sensor's wireless network. This means that the sensor needs not even a single wire, nor a battery that would have to be replaced. The arrival of such sensors is an important development on route towards smart buildings, for instance. But the applications ...
Read more

›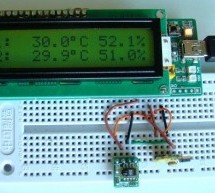 Temperature and relative humidity are two very important ambient parameters that are directly related to human comfort. Sometimes, you may be able to bear higher temperatures, if there is a lower relative humidity, such as in hot and dry desert-like environment. However, being in a humid place with not very high temperature may make you feel like melting. This is because if there is high relative humidity, ...
Read more

›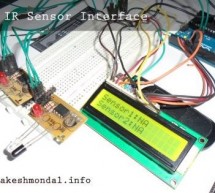 In this another tutorial on sensors  for beginners, we are going to interface single and multiple Infrared IR sensors with Arduino Uno development board, working simultaneously and have the status displayed either on an ( 4X16 LCD ) LCD module (jhd162a) or an LED. We are going to cover three chapters in single tutorial in simple step by step fashion. The purpose of this tutorial is to serve the basics for b ...
Read more

›
LED fireflies prototype hello all, heres an attempt i made at something like an LED throwie..the problem (for me) with led throwies is that they just consume their battery, and produce light.. but they could be better at doing both.. first you have to accept the premise that your willing to spend a bit more for the tradeoff.. the inspiration for this came from some of my other projects, and of course the "L ...
Read more

›
Updated on 17/01/2016 (a and b segments were swapped on drawing) Counter based on PIC16F628A . Included C code and circuit diagram. Displays -55 to 125 centigrade. The temperature is read every 15 seconds, can be changed in the code. The math is using integers to calculate the degrees and the tenths of degrees are calculated separately. The 7 segment LED is common cathode, 4 separate digits can be used with ...
Read more

›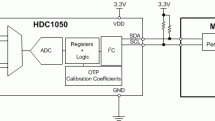 1 Features Relative Humidity Accuracy ±3% (typical) Temperature Accuracy ±0.2°C (typical) 14 Bit Measurement Resolution 100 nA Sleep Mode Current Average Supply Current: 710 nA @ 1sps, 11 bit RH Measurement 1.3 µA @ 1sps, 11 bit RH and Temperature Measurement Supply Voltage 2.7 V to 5.5 V Small 3 mm x 3 mm Device Footprint I2C Interface 2 Applications HVAC Smart Thermostats and Room Monitors White Goods Pri ...
Read more

›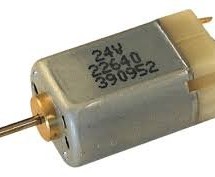 Microcontroller are widely used in electronics gadget and are one of the key element in developing any project and thus this project used 8051 microcontroller and will help in teaching about interfacing of temperature sensor with ATMEL microcontroller by means of ADC, to display the temperature on a 16x2 LCD and to rotate a DC motor at two different speeds at various temperatures. This project on digital th ...
Read more

›