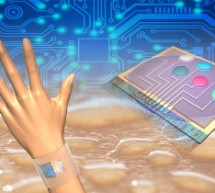 Sodium. Potassium. Glucose. Lactate. Engineers at the University of California, Berkeley are focusing on measuring these components of sweat in an attempt to open an additional window into an individual's health and well-being. A new device is able to calibrate the data based on skin temperature and transmit the information wirelessly in real time to a smartphone. The results of a new study of the wearable ...
Read more

›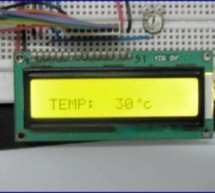 Thermometer can be easily constructed using a PIC Microcontroller and LM35 Temperature Sensor. LM35 series is a low cost and precision Integrated Circuit Temperature Sensor whose output voltage is proportional to Centigrade temperature scale. Thus LM35 has an advantage over other temperature sensors calibrated in Kelvin as the users don't require subtraction of large constant voltage to obtain the required ...
Read more

›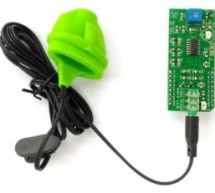 Easy Pulse mikro is our new educational pulse sensor in a mikroBus form factor. Like our previous Easy Pulse sensors (Easy Pulse and Easy Pulse Plugin), it is also based on the principle of transmittance photoplethysmography (PPG) applied to a fingertip. The sensor consists of a pair of IR LED and photodiode to detect the cardiovascular pulse signal from the fingertip. The output of the sensor is passed thr ...
Read more

›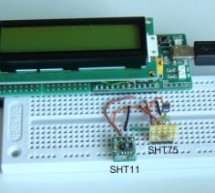 In Part 1 of this tutorial, we discussed about Sensirion's SHT1x and SHT7x series of humidity sensors, their interface specifications, the communication protocol used for transferring data in and out of the sensor, and the equations to convert their digital outputs to actual physical quantities. These sensors are capable of measuring temperature along with relative humidity and provide outputs in fully-cali ...
Read more

›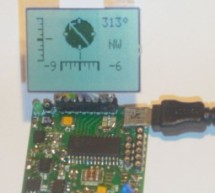 This page will show you how to use the TD-CMP modules in a way which fits you most. Here are the technical specifications of the modules: Compass: Resolution: 1° - Accuracy: 3° Tilt/Roll: (TD-CMP02 and TD-CMP03 only) Resolution: 2° - Accuracy: 5° Temperature: (TD-CMP03 only) Resolution= 1°C/F - Accuracy =1° New: Sampling rate: 12,5 to 25 samples/second. Easy Tilt/Roll calibration.(TD-CMP02 and TD-CMP ...
Read more

›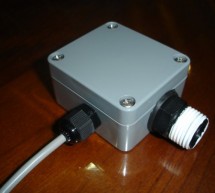 Over the last few months I have prototyped and built a water tank level sensor for my 9000L rain water tank. The design is based entirely on Silicon Chip's PIC-Based Water-Tank Level Meter, but instead of programming PICs, I prototyped using an arduino, and built the final version using PICAXE microcontrollers. The sensor consists of two components, each housed separately and joined by shielded cable. Press ...
Read more

›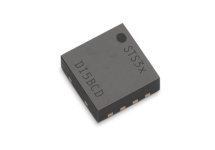 The STS3x is Sensirion's newest high-accuracy digital temperature sensor series. The STS3x temperature sensor utilizes the industry-proven CMOSens® technology and wins over users with its increased intelligence, reliability, and improved accuracy specifications. The functionality of Sensirion's new STS3x temperature sensor includes enhanced signal processing, two distinctive and user-selectable I2C addresse ...
Read more

›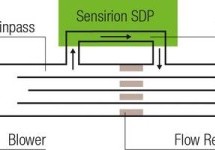 The SDP3x is the world's smallest differential pressure sensor. It measures just 5 mm x 8 mm x 5 mm, opening up new dimensions of integration and application possibilities. The senor is based on the next generation of the CMOSens® sensor chip and is the heart of Sensirion's new sensor platform for measuring differential pressure and mass flow. The SDP3x differential pressure sensor is reflow solderable, pro ...
Read more

›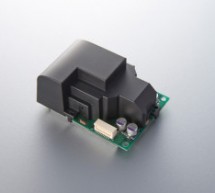 TOKYO, February 8, 2016 - Mitsubishi Electric Corporation (TOKYO: 6503) announced today that it has developed a small, high-precision air-quality sensor, the world first to detect all fine particles measuring no more than 2.5 micrometers in diameter, called PM2.5, as well as pollen and dust. It also senses the density of particles precisely. Enlarge Prototype of Mitsubishi Electric's new air-quality sensor ...
Read more

›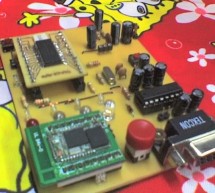 The microcontroller used is 0822 zilog encore! 8k series (soic,28pin) as shown on the figure. Is a programmable microcontroller, the functions used are the GPIO and the UART of the chip. GPIO is used on led indicators, and the UART is used for giving and reading AT COMMANDS to control the Bluetooth device. [caption id="attachment_12686" align="aligncenter" width="640"] Controller board (1st board)[/caption] ...
Read more

›