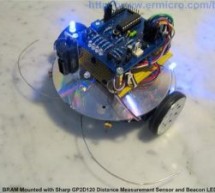 What is the intelligent anyway; could we categories how the bees building their tiny hexagonal compound nest, ants searching for their food or birds migration using precision navigation over continental are the intelligent acts; or we as the human being with our cultures and civilizations is the only one that can be categories as the intelligent being? These kinds of question probably will not have satisfie ...
Read more

›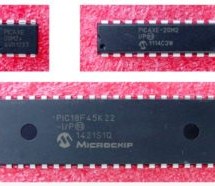 Learn how to combine a PICAXE, IR sensors, and a servo motor to create a device that responds to a moving stimulus. Spoilers: I hook it up to eyeballs that can follow a finger. Related Information Servo Motor Control with an Arduino Servo Control with Arduino Through MATLAB Servo Control via USB with the SAM4S Xplained Pro Control a Servo from Your PC with the Atmel SAM4S What's a PICAXE? PICAXEs are ...
Read more

›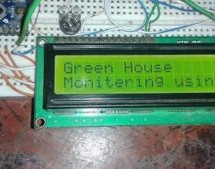 Green house intelligent control system is designed to protect the plants from more cool and hot weather and additional control system is included to save power by making fans and lights automatically turn on and off with the help of intelligent control system. In this project, the intelligent control system is developed using microcontroller and sensors. Green house system has a very important use now a day ...
Read more

›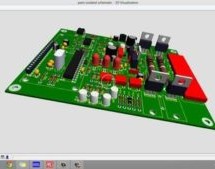 Digital humidity sensor with LCD display using PIC microcontroller Digital humidity sensor with LCD display is used to measure relative percentage  of water vapors in air. HS1101 capacitive humidity sensor is interfaced with PIC16F877A microcontroller to measure humidity and LCD is used to display percentage humidity in air.For humans there is certain limit for water vapors presence in air. Above that limit ...
Read more

›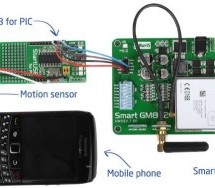 MikroEleketronika demonstrates how to build a simple home alarm system that has the capability of sending SMS to a predefined cell phone number when intrusion is detected. This project is based on StartUSB for PIC board, a small development board for PIC18F2550, which is preprogrammed with an USB bootloder so that no additional programmer is required to load the firmware. The SMS portion uses a SmartGM862 B ...
Read more

›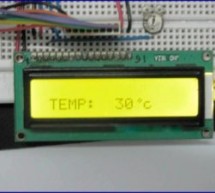 OBJECTIVE: Temperature measurement Digital display of temperature used of microcontroller to measure temperature used of microcontroller to Display temperature value on LCD (liquid crystal display) Components: There are many temperature sensors available in market. But LM35 temperature sensor is used in this project. It is cheapest in price and one can easily find it in market. There are many other advantag ...
Read more

›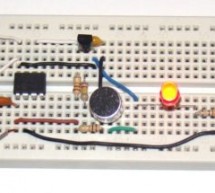 A clap switch is a fun project for beginners. It switches on and off electrical appliances with a sound of clapping hands. Today we will discuss about making a simple clap switch that operates when it detects two clapping sounds in a row. It uses an electret microphone as a transducer for converting a clapping sound into an electrical signal. The microcphone output is amplified by a transistor and is then s ...
Read more

›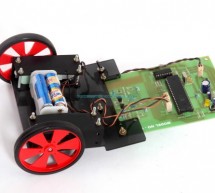 It follow a black line automatically and it also turn it direction according to black line. Liner follower robot is very famous project at university level among electrical, electronics, computer and software engineering students. There are a lot of competitions held every year in engineering universities related to robotics. But for first year engineering students, Liner follower robot is very popular.Beca ...
Read more

›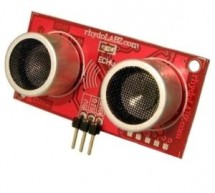 In some of our projects, we may want to measure the distance of an object from a point. Ultrasonic Distance Sensors are the best sensor which provides stable, accurate, precise, non-contact distance measurements from 2cm to 4m. Ultrasonic Sensors can be used to measure distance between moving or stationary objects. Being very accurate and stable, these devices find large number of applications in robotics f ...
Read more

›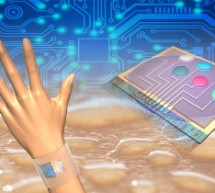 Sodium. Potassium. Glucose. Lactate. Engineers at the University of California, Berkeley are focusing on measuring these components of sweat in an attempt to open an additional window into an individual's health and well-being. A new device is able to calibrate the data based on skin temperature and transmit the information wirelessly in real time to a smartphone. The results of a new study of the wearable ...
Read more

›