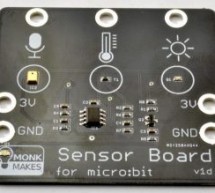 The MonkMakes Sensor Board for micro:bit allows you to sense sound level, temperature and light level. Features 3V and GND connections can be made from either side and allow you to power a second board such as the MonkMakes Relay Board or MonkMakes Speaker. LED 'power on' indicator Reverse polarity protection All three sensors are analog and can be connected to pins P0, P1 and P2 using alligator clips. Gett ...
Read more

›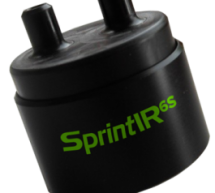 Gas Sensing Solutions (GSS) Ltd is a designer and manufacturer of low power, high speed Non-Dispersive Infrared (NDIR) carbon dioxide gas sensors. Recently, it has claimed a new speed record for its SprintIR6S NDIR CO2 sensor. The new sensor comes with response rates that had never been reached before by any other NDIR CO2 sensors. It can take up to 20 readings per second, and has a six-times faster respons ...
Read more

›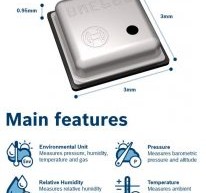 BME680 BME680 is an integrated environmental sensor developed specifically for mobile applications and wearables where size and low power consumption are key requirements. Expanding Bosch Sensortec's existing family of environmental sensors, the BME680 integrates for the first time high-linearity and high-accuracy gas, pressure, humidity and temperature sensors. It consists of an 8-pin metal-lid 3.0 x 3.0 x ...
Read more

›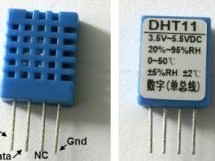 PIC16F877A + DHT11 (RHT01) Proteus simulation This topic shows how to interface DHT11 (RHT01) digital relative humidity and temperature sensor with PIC16F877A microcontroller, and how to simulate this interfacing using Proteus. Note that for the simulation Proteus version should be 8.1 or higher. With these versions there is no need to install Proteus DHT11 library, it is included with the software, so don' ...
Read more

›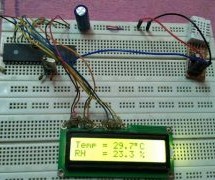 Interfacing PIC16F877A with DHT22(AM2302-RHT03) digital humidity and temperature sensor This topic shows how to interface PIC16F877A microcontroller with DHT22 sensor with hardware circuit. Related topic: The following topic shows PIC16F877A microcontroller and DHT22 Proteus simulation and some details about this sensor. PIC16F877A and DHT22(AM2302, RHT03) sensor Proteus simulation Interfacing PIC16F877A wi ...
Read more

›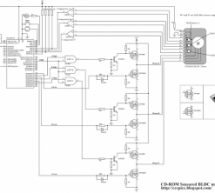 Sensored BLDC motor control using PIC16F877A - CCS PIC C compiler This topic shows an easy way to drive a Cd-Rom sensored brushless DC motor (BLDC motor) using PIC16F877A microcontroller with CCS PIC C code. This motor is three phase motor, it has three stator phases that are excited two at a time to create arotating electric field. This method is fairly easy to implement, but to prevent the permanent magne ...
Read more

›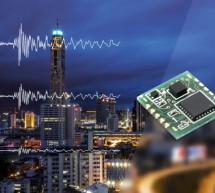 Omron Electronic Components believes it has the world's smallest class size seismic sensor, specifically designed to trigger the shutdown of potentially hazardous or easily damaged systems in the event of an earthquake. Specifically designed for the growing number of autonomous IoT systems, the Omron D7S provides high precision measurement of spectral intensity, allowing it to reject impulse vibration noise ...
Read more

›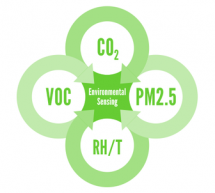 Environmental conditions have a major impact on our well-being, comfort, and productivity. Sensirion's sensor solutions provide detailed and reliable data on key environmental parameters such as humidity, temperature, volatile organic compounds (VOCs), particulate matter (PM2.5), and CO2. Environmental Sensing opens up new possibilities to create smart ...
Read more

›
Engineers at the University of Bristol have developed a three terminal pico-power chip that can cut standby drain in sensor nodes – even compared with today's low-power microcontrollers. It does this by replacing the low duty-cycle sleep-wake-sleep pattern used on MCU-based sensor monitors, with 'off'. A voltage detector powered by the sensor – there is no other power source –  starts the processor when the ...
Read more

›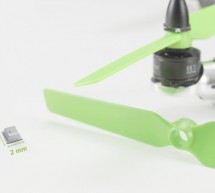 The BMP380 is aimed at the growing markets of gaming, sports and health management, as well as indoor and outdoor navigation. By measuring barometric pressure, the sensor enables drones, smartphones, tablets, wearables and other mobile devices to accurately determine altitude changes, in both indoor and outdoor environments. Wide range of applications This new BMP380 sensor offers outstanding design flexibi ...
Read more

›