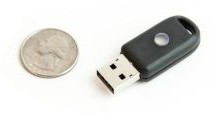 Signet is a compact, open hardware, and free and open source software USB device that safely stores your passwords, bookmarks, contacts, and other personal data in encrypted memory. It's compatible with MacOS, Linux, Windows, and Android so you can use it on any device with a USB port. The device is smaller than the average house key, making it easy to take with you wherever you go. This makes Signet a prac ...
Read more

›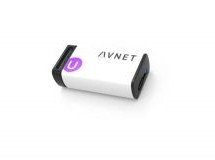 The /SMARTEDGE AGILE meta-sensor, together with the Brainium Machine Learning cloud platform, form part of an ecosystem which provides a full, machine learning IoT system. The key advantages of this system are the use of Artificial Intelligence to analyse and monitor complex behaviours in motion, or of any of the other parameters for which sensor types are built into the AGILE meta-sensor. Brainium builds a ...
Read more

›
Kontron a global provider of IoT/ Embedded computer Technology (ECT) introduces its Linux friendly "COMe-cVR6" Express Type 6 module, that comes with a Ryzen embedded V1000 SoC with up to 24GB DDR4, including 8GB soldered on board. The board also comes with a quad- display support and optional- 40 to 85-degree Celsius operation and security features. The COM Express compact module's smaller form factor sign ...
Read more

›
Microsoft Azure Sphere is a solution for creating highly-secured, connected, MCU-powered devices. Azure Sphere brings together the best of Microsoft's expertise in cloud, software and silicon—resulting in a unique approach to security that starts in the silicon and extends to the cloud. Together, Azure Sphere certified MCUs, the Azure Sphere OS, and the Azure Sphere Security Service provide you with the con ...
Read more

›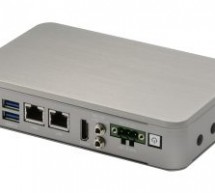 AAEON, a leading developer of IoT solutions, releases the BOXER-6405, an ultra-compact edge AI system for smart factory applications. Fitted with four USB3.0 ports and three COM ports, this versatile device can easily be connected to a range of factory equipment. Measuring just 166mm x 106.6mm x 37mm, the BOXER-6405 can be deployed in the tightest of spaces. Despite its modest dimensions, it can be connecte ...
Read more

›
Password based circuit breaker project: Microcontrollers are an extremely versatile tool with thousands of applications, many of which have helped meet our daily needs and save time, money and most importantly, labor or work power. However, when we designed this project our aim was different than to exploit these advantages. We aimed to use the microcontroller to not only solve one of the major problems in ...
Read more

›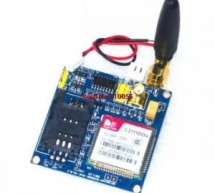 Home security system using PIR sensor and GSM module: Hi Everyone I am all of you are fine and doing well. Today's project is about Gsm based home security system using PIR sensor, SIM900A gsm module and pic microcontroller.  In this sms based home alarm system, we are using PIR sensor as motion detector module and GSM module will be used to send sms to home owner number whenever motion sensor detect any mo ...
Read more

›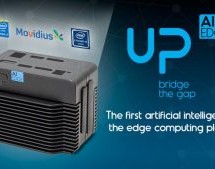 UP Bridge the Gap – a brand of AAEON Europe – is proud to bring its latest innovation at Kicksarter. Introducing UP AI Edge: an x86 computing platform works across Intel CPU, GPU,VPU and FPGA to  enable Artificial Intelligence on the Edge. Most IT solutions available today are focused on connecting Edge devices to the cloud and these deployments face challenges related to latency, network bandwidth, reliabi ...
Read more

›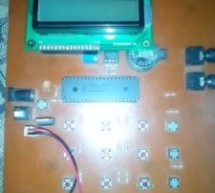 Hi Guys! This is a project that I made using pic microcontroller its an Electronic PIN Code Security System with real time clock and user define pin code features, this page contains all the details to make one yourself. ITS WORKING AND CONCEPT: Well by turning Security System on, it will ask for a PINCODE to open gate, (its 140595) if you enter it correct, the door will open. Door is opened for 1 min only, ...
Read more

›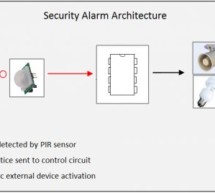 Crime in general is still on the rise, and having a security alarm installed is no longer a perquisite of the wealthy! Here is a simple and compact security alarm system to protect your home/shop and valuables. The circuit is built around a tiny microcontroller chip PIC12F675. Besides, a ready-made Passive Infrared (PIR) module is integrated with the alarm system for reliable human-motion detection. The bui ...
Read more

›