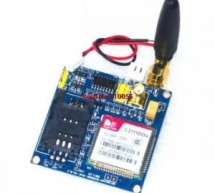 Home security system using PIR sensor and GSM module: Hi Everyone I am all of you are fine and doing well. Today's project is about Gsm based home security system using PIR sensor, SIM900A gsm module and pic microcontroller.  In this sms based home alarm system, we are using PIR sensor as motion detector module and GSM module will be used to send sms to home owner number whenever motion sensor detect any mo ...
Read more

›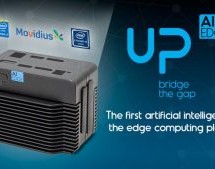 UP Bridge the Gap – a brand of AAEON Europe – is proud to bring its latest innovation at Kicksarter. Introducing UP AI Edge: an x86 computing platform works across Intel CPU, GPU,VPU and FPGA to  enable Artificial Intelligence on the Edge. Most IT solutions available today are focused on connecting Edge devices to the cloud and these deployments face challenges related to latency, network bandwidth, reliabi ...
Read more

›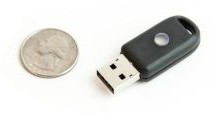 Signet is a compact, open hardware, and free and open source software USB device that safely stores your passwords, bookmarks, contacts, and other personal data in encrypted memory. It's compatible with MacOS, Linux, Windows, and Android so you can use it on any device with a USB port. The device is smaller than the average house key, making it easy to take with you wherever you go. This makes Signet a prac ...
Read more

›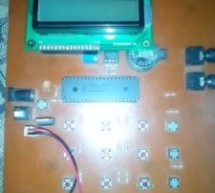 Hi Guys! This is a project that I made using pic microcontroller its an Electronic PIN Code Security System with real time clock and user define pin code features, this page contains all the details to make one yourself. ITS WORKING AND CONCEPT: Well by turning Security System on, it will ask for a PINCODE to open gate, (its 140595) if you enter it correct, the door will open. Door is opened for 1 min only, ...
Read more

›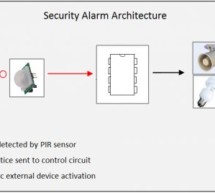 Crime in general is still on the rise, and having a security alarm installed is no longer a perquisite of the wealthy! Here is a simple and compact security alarm system to protect your home/shop and valuables. The circuit is built around a tiny microcontroller chip PIC12F675. Besides, a ready-made Passive Infrared (PIR) module is integrated with the alarm system for reliable human-motion detection. The bui ...
Read more

›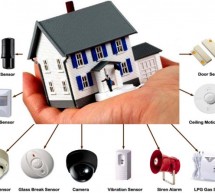 Security is a big challenge everywhere because thefts are increasing day by day owing to the unsafe and insecure security systems in homes, commercial complexes and industries. Several conventional technologies are available to keep home properties safe from intruders, but most common smart home security systems work on wireless GSM communication. Such systems provide security from natural, incidental, inte ...
Read more

›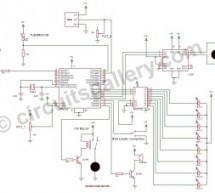 Home automation and security systems have become very popular these days, today industrial automation techniques are widely adopted by luxurious homes and apartments. Here I'm going to give a worthy home automation security and monitoring project for engineering students. On the whole this microcontroller based home automation system with security performs the following series of processes, making it the be ...
Read more

›