Since we now have a beautiful robotic chassis, we're ready to continue our Building A Robot series, and get serious with some motor control. This second part of building a robot is perhaps the most crucial as it will define what type of control we will have over the motors. Ideally, we want a simple method for controlling the motors so that our software is free to do other things. In this article we will mo ...
Read more

›
This is my attempt at designing and building an obstacle avoiding robot! RekaBot (named after a fairy (: ) can detect obstacles with an ultrasonic sensor that can move around with help from a servo. Based on the measurements she takes, the tracks are driven towards the direction with the biggest distance - avoiding obstacles. Read in and try to build one yourself! Step 1: Concept, Drawings and Preliminary B ...
Read more

›
Large Dancing Robot Build a large dancing robot. This was supposed to be a walking robot, but it more kinda beebopped around. video on last step. Build a Prototype First, The _Prototype_: Before you make a large, high power robot, it's good to make a smaller scale prototype. I made a simple walking robot using = Brains: PIC16f877A, = Actuators: two small geared pager motors (http://www.solarbotics.com/produ ...
Read more

›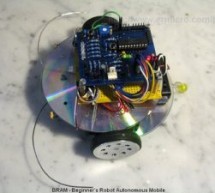 Have you ever thought that most of our perception about the robot is based on the Hollywood movie! The famous 3CPO and R2D2 from Star Wars until the little cute garbage compacting robot named WALL-E; all of these machines are example of our dreams or should I say our quest to what we all think about the robot should be. Although the robot that we are going to build here is still far away from the technologi ...
Read more

›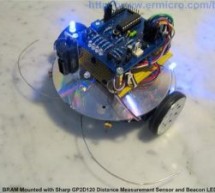 What is the intelligent anyway; could we categories how the bees building their tiny hexagonal compound nest, ants searching for their food or birds migration using precision navigation over continental are the intelligent acts; or we as the human being with our cultures and civilizations is the only one that can be categories as the intelligent being? These kinds of question probably will not have satisfie ...
Read more

›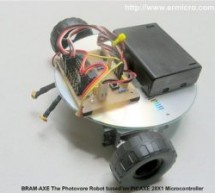 Building a simple and easy microcontroller based robot is always a fascinating topic to be discussed, especially for the robotics newbie enthusiast. On this tutorial I will show you how to build your own microcontroller based robot which known as a photovore or you could call it as the light chaser robot using the simplest possible circuit for the microcontroller based robot brain, locomotion motor and the ...
Read more

›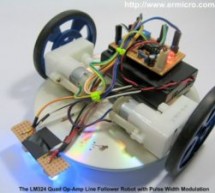 Designing a simple and yet functional Line Follower Robot (LFR) is always a fascinating and challenging subject to be learned, the LFR actually could be implemented in many ways start from a simple two transistors to a sophisticated PID (Proportional, Integrate and Differential) which take advantage of the programmable feature of microcontroller to calculate the PID equation to successfully navigate the bla ...
Read more

›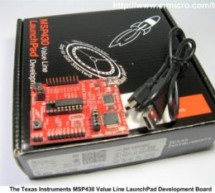 When Texas Instruments (TI) introduced their new value line 16-bit microcontroller complete with the programmer and development board named MSP430 Value Line LaunchPad in the mid of 2010 for only USD 4.30 include the shipping cost, this make it as the cheapest programmer and development board platform that you could ever find in the market. Therefore the introduction of the MSP430 value line LaunchPad devel ...
Read more

›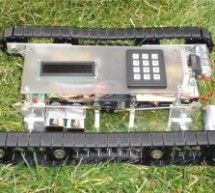 Design   Summary: Our group designed  and  manufactured a  miniature  robotic  vehicle  that  conquers  various terrains.    The  vehicle  was designed  with  a  track system  which is  powered  by  two  DC motors. The  motors   use a  Quadruple half  H ‐Driver in  order to  drive the  motors  in  both  directions.   The track system  incorporates a  four  bar linkage  for each  tread.    These two  linkage ...
Read more

›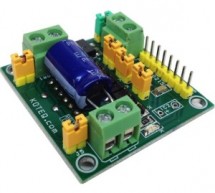 Dual Motor L298 H-Bridge Control project can control two DC motors connected to it.  The circuit is designed around popular dual H-Bridge L298 from ST. This board can be configured to drive a single motor with high current rating also. This can be achieved with the help of jumpers on the board.  An onboard 5V regulator can take a maximum of 18V of DC input. Should you wish to drive this board with higher vo ...
Read more

›