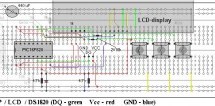 This simple project uses a Dallas DS1820 one wire temperature sensor and a pic 16f628 microprocessor. A simple temperature regulator where a LED symbolizes the Fan. Data derived from the DS18s20 is a 9bit centigrade temperature measurement. As mentioned the temperature sensor communicates over a one Wire bus that requires only one data line and ground for communication with a central microprocessor. The DS1 ...
Read more

›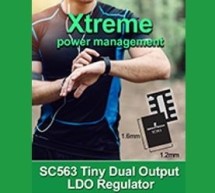 Housed in a tiny 1.6×1.2-mm, 0.6-mm thin package suitable for wearable electronics and other space-constrained battery-operated applications, the SC563 low-dropout regulator from Semtech provides two regulated outputs at up to 300 mA each, while its fixed output voltages eliminate the need for external resistor divider networks. The device's ultra-small footprint and low dropout voltage of 180 mV enable des ...
Read more

›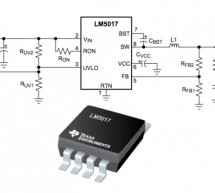 The LM5017 is a 600 mA constant on-time synchronous buck regulator with built-in high side and low side MOSFETs. This device has a wide input voltage range from 7. 5 V to 100 V. The constant on-time control scheme used in this device doesn't need loop compensation, delivers excellent transient response, and enables very high step-down ratios. The on-time varies inversely with the input voltage resulting in ...
Read more

›
Using adaptive current-limit PFM (pulse frequency modulation) control, the ISL9120 switching regulator from Intersil realizes efficiencies of up to 98%, while automatically transitioning between buck and boost modes without significant output disturbance. The part accommodates a wide input voltage range of 1.8 V to 5.5 V and has an adjustable output voltage range of 1 V to 5.2 V for use with multiple power ...
Read more

›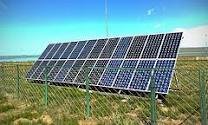 We have been wanting to design and build an open-design, relatively inexpensive but fully functioned charge regulator for solar PV, wind, pedal and small hydro systems for a while now. The majority of off-grid renewable energy systems are based upon lead acid batteries. Lead-acid batteries need to be protected from over-charging by the renewable energy source and over-discharging from the loads. This can be ...
Read more

›