Does the world need another connected thermostat? When my thermostat went on the blink last winter, I looked at Nest, and Ecobee, and the other me-too thermostats, and I decided I would rather build my own. If Nest goes out of business (or even more likely, Google decides to go a different direction),  all that cool connected functionality pffft! If I want to control it just inside my house, I don't really ...
Read more

›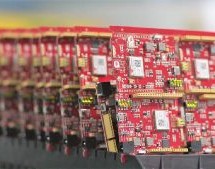 Quality is as important to us as it is to you. At Seeed Fusion, our manufacturing expertise can help you reduce errors and failure rates for a prototype or a mass-produced product. Whether there is a problem with one of the components, assembly, or the PCB design itself, any error can result in a non-functioning device which can be complicated or impossible to rectify. In the business for over 10 years, See ...
Read more

›
Previously, I made a Pickit 3 clone – (See previous Blog Post). It works well, but I have often wondered just how little of its circuitry was needed to program and debug the boards I make. For instance – I primarily use the newer 3.3V PIC32 processors, so I really don't need the ability to alter the voltage like the standard Pickit 3 can. I also have no real need for programming on the go, or even to provid ...
Read more

›
Openbench Logic Sniffer is an open source logic analyzer. It's designed to support the SUMP logic analyzer software at the lowest possible cost. Download the source and design files from the Gadget Factory project page. This project started in the comments on a post. Initial circuit design, PCB layout, development, and testing continued in the forum under the code name Project SUMP PUMP. Many, many people c ...
Read more

›