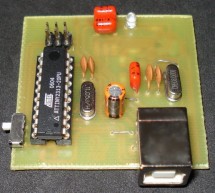 USB AVR In-System-Programmer (ISP) - The AVR firmware was written by: Klaus Leidinger - The PCB was designed by: Dimitris Porlidas - The schematic diagram was drawn by: Dimitris Porlidas - The AvrOspII software was written by: Mike Henning - Small modifications in firmware and schematic diagram were made by: Vassilis Serasidis Nowadays, USB is the most popular connection connection between PC and peripheral ...
Read more

›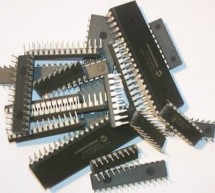 Do you know how to select the best microcontroller for microcontroller based projects? Selecting the proper microcontroller for a given application is one of the most critical decisions, which controls the success or failure of the task. There are different types of microcontrollers available and if you have decided on which series is to use, you can easily start your own embedded system design. Engineers m ...
Read more

›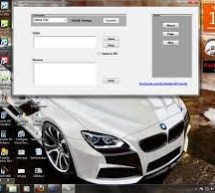 For a while we have been sharing many electronic projects for engineering students and then we found out there was a huge demand for embedded projects, especially PIC microcontroller based projects. After a short break, here is another outstanding one that is not only suitable for electronics engineering but mechanical engineering students too. Now coming to the project topic, as seen from the title it's re ...
Read more

›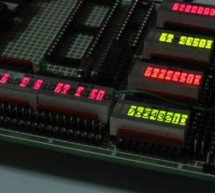 PIC Microcontroller Development Tools History PIC microcontroller Development Board (Completed on 2006-10-28) The ultimate PIC Microcontroller development board. After years of programming PIC microcontroller, I have finally design my super development board to program PIC microcontroller firmware. The automatic programming mode select and the 40 bits LED light bar display have ease my programming process a ...
Read more

›
Programming in PIC microcontroller can be done by using assembly language or by using Embedded C because of the ease of writing code.We have used done the programming through Embedded C language.For programming any microcontroller we need a IDE or Intregrated Developement Enviroment. In case of PIC microcontroller the official IDE is MPLAB  Further several third parties develop C language compilers for PICs ...
Read more

›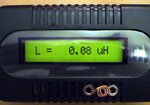 For a long time I needed a good programmer pussy, even if it is programming, so from time to time the application gets where it is used. So I decided to build the programmer. I chose between a couple of projects from different authors, but eventually won PICkit2. Microchip released the schema directly in the user manual for the programmer. On the Internet there are multiple versions of the programmer, it's ...
Read more

›
Rotary encoders are very versatile input devices for microcontroller projects. They are like potentiometers expect of digital nature and unlike analogue potentiometers they never wear down. Rotary encoders not only provide 360 degrees of rotational freedom they also allow digital positioning information to be gained without the use of analogue to digital converters (ADCs). When using rotational encoders in ...
Read more

›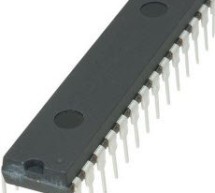 Microcontroller, as the name suggests, is a small controller. It is like a single-chip computer, which is embedded into other systems to work as a processing and controlling unit. A Microcontroller communicates with other devices like sensors, switches, keypads, etc. Most of the microcontroller-based projects use 8051 microcontroller, and the microcontroller programming is done by using Keil compiler. For l ...
Read more

›
Embedded system An embedded system is designed to perform one function with real-time applications. Embedded systems are found in simple devices like calculators, microwave & television remote controls and also in more complicated devices such as a home security and neighborhood traffic control systems. Many Talented people can take the advantages of simple embedded systems and turn them into a more int ...
Read more

›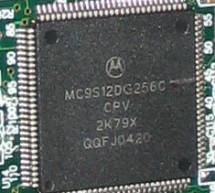 General.. Title: McGraw-Hill-PIC Microcontroller Project Book File size: 13. 4 MB Gene: E-Books Format: Pdf. Uploader: RedDragon. Pages: 220 Pages Abstract: This project outlines the strategy adopted for establishing two kinds of. The principle task of this project was to program the AVR microcontroller Commercial, industrial, and educational PIC18 microcontroller applications. Simulator www Labcenter. Co. ...
Read more

›