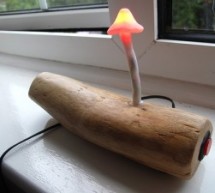 About a year ago I started on a project to make a temperature controlled nightlight. I was inspired by seeing these lovely LED lamps styled as mushrooms growing out of pieces of wood. Those mushrooms were made out of glass, which was somewhat beyond my skills. However I then saw some had used translucent sculpey to make mushroom nightlights on instructables. So with that discovery it seemed like it would be ...
Read more

›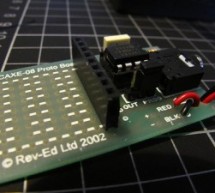 After I got my Arduino I felt the urge to brush up on my general electronics knowledge. The last time I'd really played with any circuits was back in about 1994 when I was studying my Technology GCSE – which now is quite a long time ago. So I picked up a copy of Make: Electronics and started reading through it. Sadly I was a bit lazy and just read through the book, rather than actually building many of the ...
Read more

›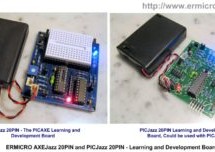 These days we are living and surrounding by many tiny computers called embedded products. Unlike the general purpose desktop computer that we use for browsing or typing our email, this tiny computer is designed to do only a limited specific task. We could easily found this embedded product just about anywhere such as home appliance (e.g. washing machine, refrigerator, microwave oven, TV/DVD), personal gadge ...
Read more

›
Pingbot is a very small (38mm diameter), usb rechargeable, programmable, musical, remote control robot designed for maximum fun and danceability. I've built a few experimental robots in the past and, to be honest, they all looked the part. They were nothing more than circuit boards with wheels glued on.They did help me learn, but they just didn't feel like completed robots. The main purpose of this project ...
Read more

›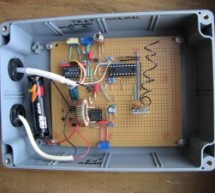 Over the last few months I have prototyped and built a water tank level sensor for my 9000L rain water tank. The design is based entirely on Silicon Chip's PIC-Based Water-Tank Level Meter, but instead of programming PICs, I prototyped using an arduino, and built the final version using PICAXE microcontrollers. The sensor consists of two components, each housed separately and joined by shielded cable. Press ...
Read more

›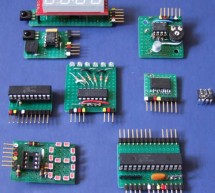 Experimental circuit board modules can be made quickly and fairly easily. They have the advantage of being more than twice as fast to build than a custom circuit board. They are also easy to test in a breadboard. The modules detailed here are ones I have made using various Picaxe microcontrollers. Step 1: Picaxe Project Modules Pic2 shows a few of the Picaxe modules that I have built and tested that use the ...
Read more

›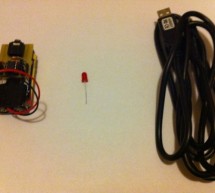 This is instructable for how to get started with PICAXE 08M microcontroller. To get started, you need: - 08M Protoboard or same kind of board (Can be homemade) - A LED - AXE027 USB Cable - 3V Power supply Step 1: Connect the led to pin 4 Just  connect cathode lead to Ground, and anode lead to pin 4 of the microcontroller like this Step 2: Connect the power and the cable Connect the power, and plug the cable ...
Read more

›
This is a little night-light that comes on when it gets dark, to illuminate dark rooms or hallways. I'm sure you can buy these cheaply ready made but it's more fun to make your own, and this way it can be customised exactly how you want it. Power efficiency The unit is very efficient - I use 4x AA NiMH batteries which last over a month in typical use. The circuit uses a high-brightness LED, but driven at a ...
Read more

›